This is a sponsored conversation from Milo's Kitchen® homestyle dog treats. All thoughts are my own.
You are ready to add a fur baby to your life. Dogs make a great addition to a family. There are a few things that you need to know before adding a dog to your family.
Things to Know about Bringing Home a New Dog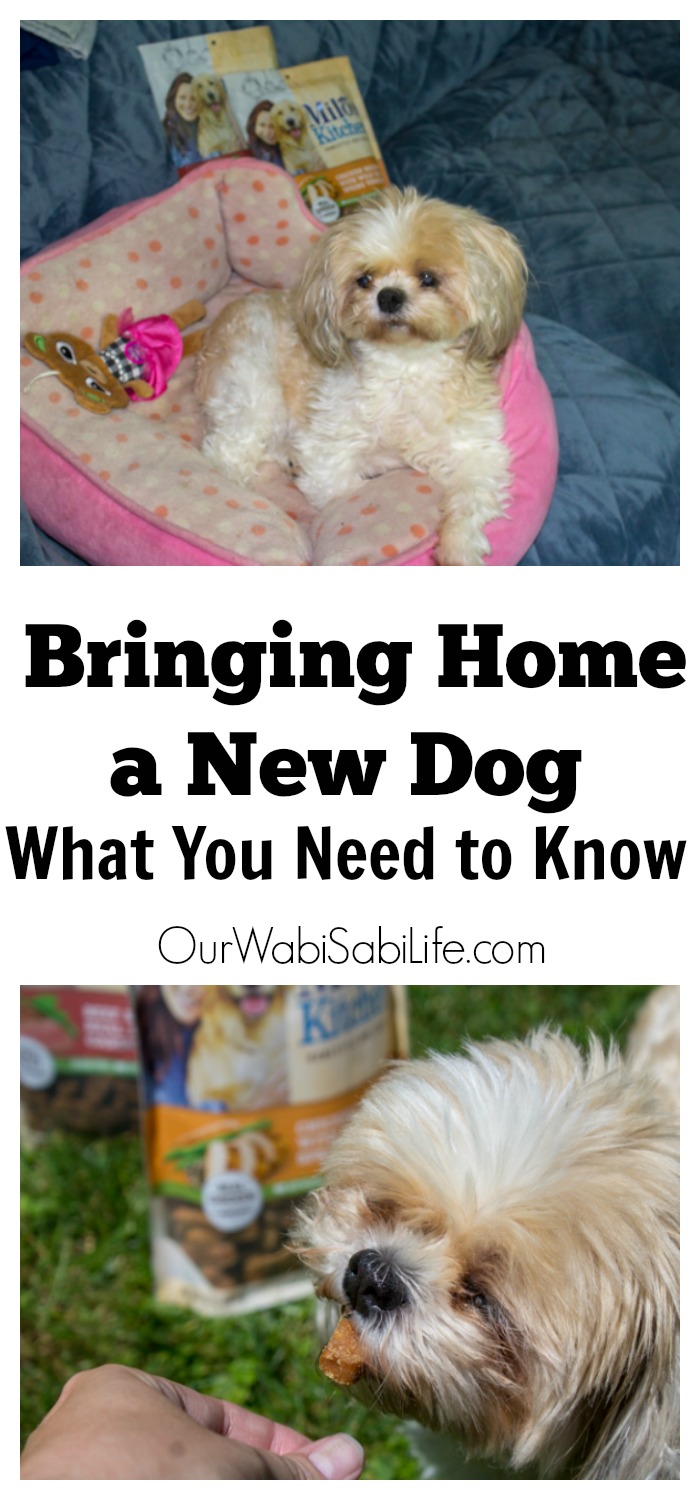 Before adding a new dog to your family, there are a few things that you should know. A dog is a big commitment. A puppy is an even bigger commitment. Everyone should be on board with the amount of time and energy that a dog will require.
1. Make sure everyone is clear on the rules for the new dog.
Will there be room that he or she won't be allowed in? Will the dog be allowed on the beds and furniture? Will there be a special area for the dog to stay when he is outside?
2. Decide who will be the main caregiver for the dog or who will be responsible for what job.
This will bypass the arguing over who needs to do what. It will also everything that needs to be done for your dog gets done.
3. Gather all the needed supplies.
If you are adding a dog to your family, it is important to have the supplies needed on hand.
 Food and Food bowls. Make sure you have a good quality food when you bring your new dog home. Oftentimes, if you plan on changing the food from what the dog has been eating, you should change their diet slowly. This will allow the dog time to adjust to the new food.
Treats. Dogs love treats. Treats can be used to reward good behavior. Treats can be used as a special "I Love You" to your new dog. Nothing says "I Love You" more than something made with love and care.  Just like your dog's food, you want to make sure that the treats you are giving them is high quality.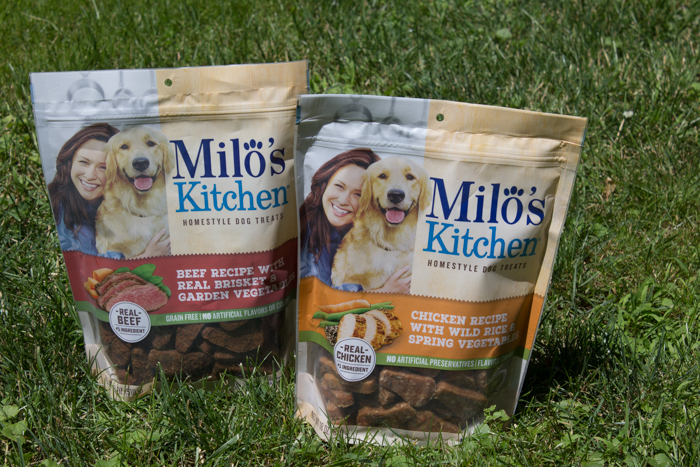 Milo's Kitchen® Homestyle Dog Treats, available at Walmart,  is a great choice when it comes to giving your dog treats. Because are dogs are family, they deserve to be treated like family.  Milo's Kitchen® Homestyle Dog Treats are made with no artificial flavors and proudly produced in Spanish Fork, Utah and Siloam Springs, Arkansas.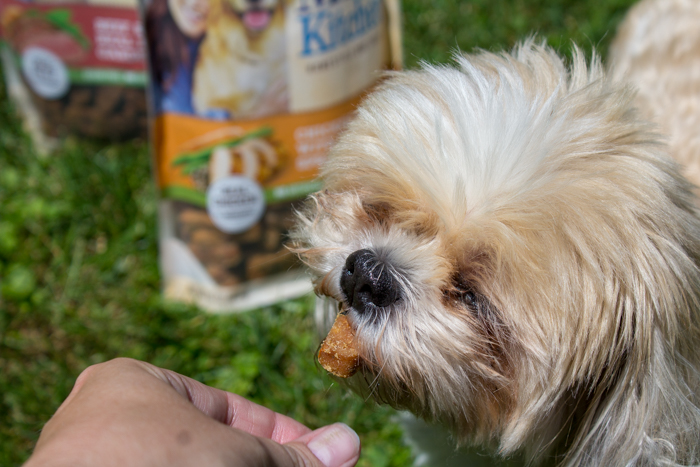 Your dogs deserve treats that are made with the same quality ingredients and care that you would want from your own food. Milo's Kitchen® Homestyle Dog Treats aren't just snacks and treats that look like jerky, sausage slices and meats. These treats actually use real beef, chicken or duck as the #1 ingredient.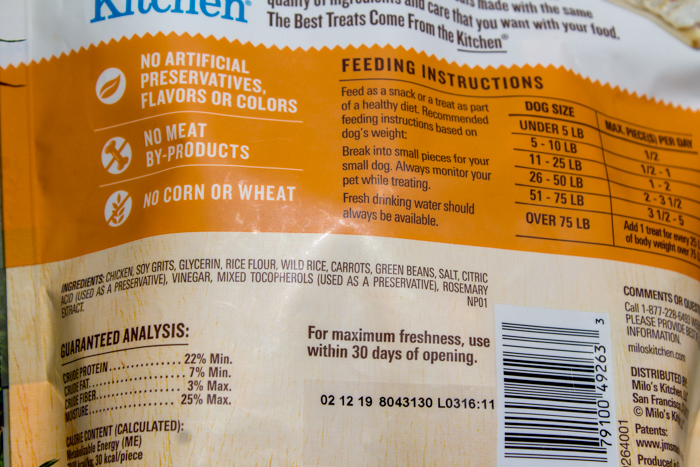 Now, using the Ibotta app, you can earn cash back on your Milo's Kitchen® Homestyle Dog Treats.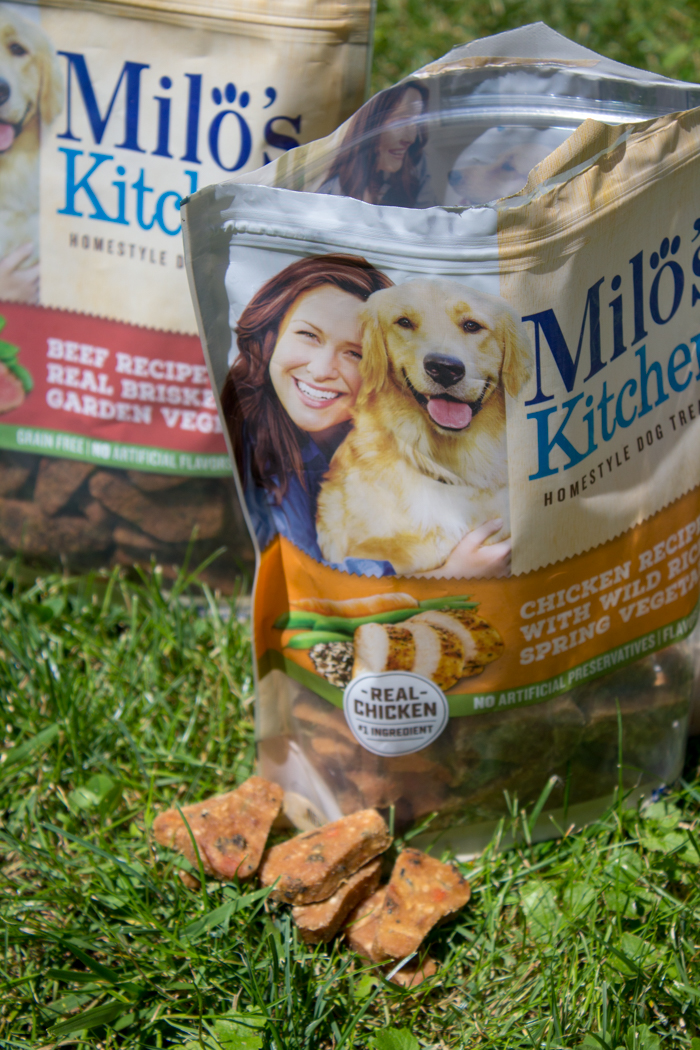 Leash, collar, and ID Tag. It is important to have these so that your dog can stay safe. It is important to have an ID tag incase the dog were to get off the leash and wonders off. A dog license and micro chip are additional important items to have.
Dog Bed, Dog crate and gates. If planning on using a dog grate, it is a good idea to have it from the start. This way the dog knows what this is his or her safe space from the start. Make sure to have a bed or blanket for the dog.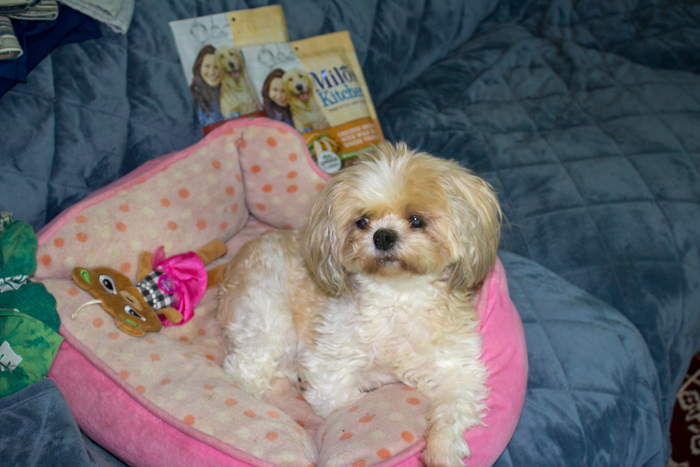 Toys. Dogs need toys to play with and safe things to chew on. When dogs do not have approved things to chew on and play with, they can start doing destructive behaviors. Be ahead of it and give your new friend something safe to chew on.
Bringing a New Dog Home to Another Dog
It is important to introduce your new dog to your current dog slowly. It is extremely important for it to be a stress-free first meeting. This is the best way to ensure that the dogs will get off on the right foot and everyone in the home is happy.
Use 2 cages in separate areas of the house. During this time, it is important that the dogs do make visual contact at first. The first introduction the dogs should have is through smell. Place a toy or blanket or another scent article in each cage. Then swap the scent articles from one dog to the other. This creates a deeper bond between the dogs. It creates a communication that they can understand.
Let the new dog explore. By letting the new dog wander around the house, he or she can get accustomed to the house and the people who live in it. Make sure your current dog is not in the area while the new dog is exploring. The new dog will leave its scent behind while smelling the current dog's scent. Let the new dog should explore for about 15 to 20 minutes, several times a day. When the dog goes back into the cage, place the current dog's scent article back in the cage.
Switch Places. After the new dog has had a chance to explore, bring your current dog back out to play. The first thing your dog will do is smell everywhere looking for the new dog. Your current dog will need reassurance and comfort. It will be confusing for him. Make sure the current dog gets some extra quality time with you during the scent period. Bring your current dog out to smell everything a few times a day. The more you do this explore and smell routine, the faster your dogs will get to know each other. Once your current dog is not following the new dog's scent around the house, the dogs can meet.
An Outside Excursion. When the dogs are ready to meet for the first time, take both dogs to a new place. Do not have the dogs meet in the current dog's territory. Take the dogs to a dog park, empty field or a neighbors' backyard. Make sure the area is a safe place and is confined. Start by bringing the old dog to the area while the new dog is not in sight. Then switch. Bring the new dog in the area while the current dog is out of sight. Once the dogs are together, let them run over to each other, smell and posture. This should leave the dogs with no reason to fight.
Now that you have brought your new dog home, and have everything you need, including your Milo's Kitchen® homestyle dog treats, you are ready enjoy your new family.