This post contains affiliate links. If you buy something from them, I earn a small percentage that helps keep The Spring Mount 6 Pack running.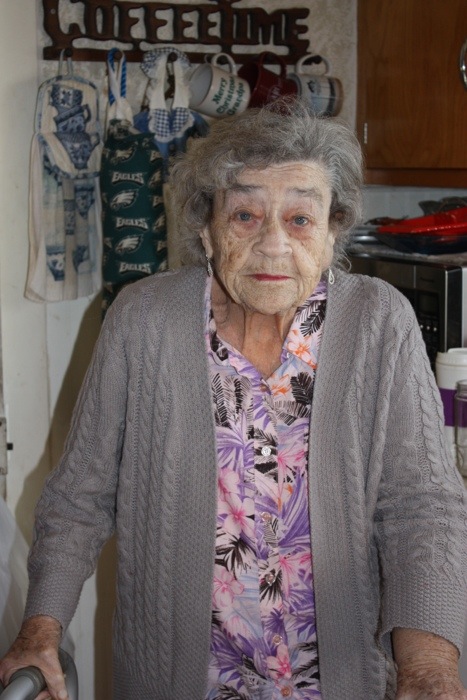 I have this amazing Grandmom. She is really something else. She lives with my mom and 2 of my brothers because she is 95 and just can't live alone anymore. She has been living with them for the past few years. She has "spells" and she falls sometimes, and the past year or 2 her health has taken a pretty drastic turn. Well, last year, in the middle of the night, she had gotten up in the middle of the night, started to make her way to the bathroom, and being the stubborn woman that she is, did not take her walker with her. Her room was right next to the bathroom, but the bathroom is at the very top of the steps. She took a mis-step and she tumbled down the very steep stairs. At 94 years old, all that she suffered was a cracked vertebra, some bruises and they lost her teeth. She was most upset about her teeth!
She had to spend a week in a rehab center, and when it was time to for her to come home, there was no way she could be going up and down those stairs. It was no longer safe for her to be going up and down those stairs at all. So my Grandmom needed a room on the first floor.
My Mom is her caretaker and is on a very limited budget herself. She didn't have a lot of money to put into building a room. The room that was being made for Grandmom was being built in the sitting room, the room between the living room and kitchen, where everyone enters the house. My Mom needed a inexpensive way to create a safe, private room for my Grandmom.
Now, my Mom has 4 boys who are all in the handy man, maintenence men, construction worker field. Then there is me. It turns out my Grandmom was coming home from the rehab center the net day, and no one was around to build this room. No one had any ideas to help my mom get it done on almost no money.
The room was framed using some extra 2*4s that were laying around. if you were to do this on your own, and did not have any laying around, consider a 2*4*8 for each "wall on the floor, one for each ceiling unless tying directly into the real ceiling, which we did not, and a stud half way through each wall. Nail or screw them into the floor, walls and/or ceiling to secure them. This will create a basic structure.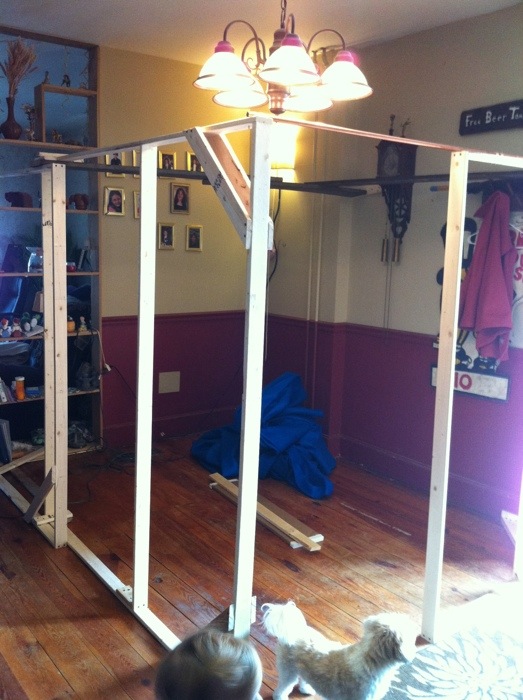 Now for the wall. We really needed it extremely cheap. We decided to buy felt to line the walls. Felt was on sale for $2.50 a yard, and using a Jo-Ann's coupon for 50% off a single item the felt was $1.25 per yard. Even when felt is not on sale, it is only , at max, $3.00 per yard at my Jo-Ann's, check in your fabric stores and online. Measure how much you need.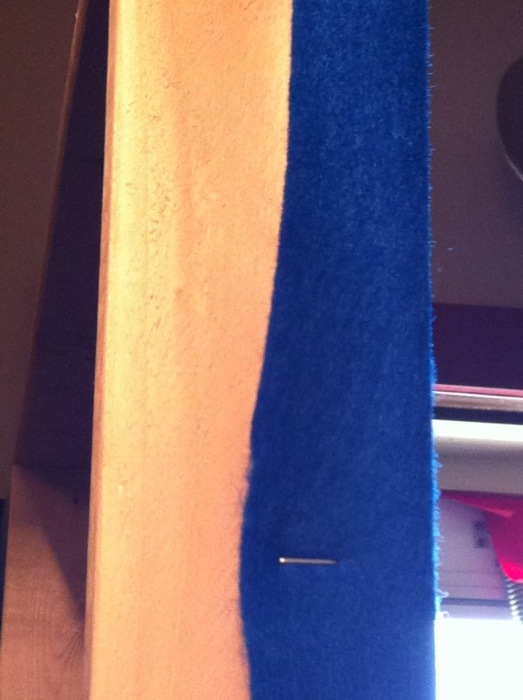 To make the job quick and easy, I used a staple gun. I stretched the felt around the boards and stapled. putting a staple every few inches, it will hold the felt tautly in place. do this across the ceiling boards and the floor boards. Then do the same down the sides and the studs. If you want it to look like a solid wall, you can skip the studs and only use the studs for support in the walls.
After all of the walls are covered the room looks like this. We choose not to cover the inside. My Grandmother uses the inside pieces of boards as shelves. If you wanted to cove the inside, it is the same process.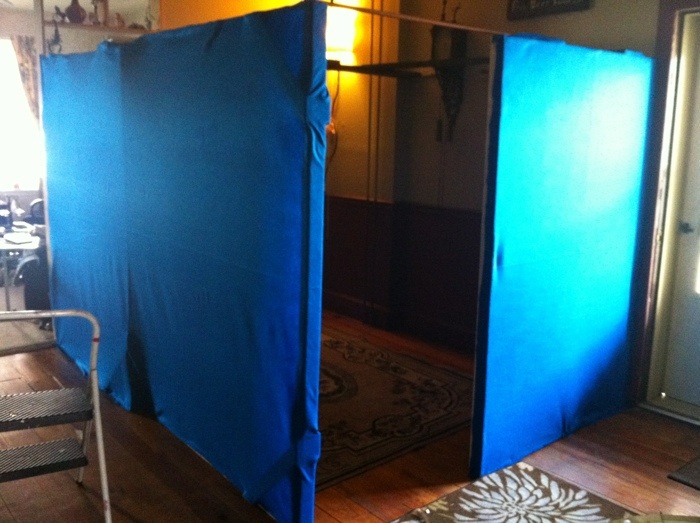 My Grandmother, using her walker, had trouble with doors, so we did not add a door, but since she needed some kind of privacy and door, we added a curtain. We had a very pretty shower curtain, that we cut in half and hemmed. We needed the curtain up higher off the ground so that it did not catch under her feet and cause her to fall. The top was just folded over and sewed straight across.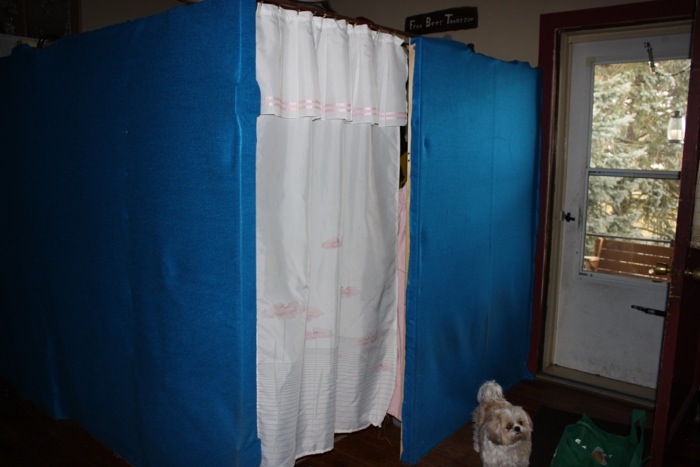 So, I don't know how many people could use a project like this. Maybe as a special playroom for kids in a basement where you want a playroom but do not want something permanent.