When you're the parent of a bustling home with children of varying ages you will probably need a break more often than most. While some moms can dream of taking a day off at a local spa, there's a lot of reasons why that simply isn't plausible for the majority of middle class mothers. You can expect to spend hundreds of dollars for the average all day spa treatment, and have fun trying to clear out your schedule. Then you will have to deal with whining children who complain about not getting enough of your time that day. And if you are a parent of teenage girls, you can almost completely forget about being able to treat yourself to a day at the spa without bringing them along. This is why Portable Tubs HQ gets two thumbs up from active moms who want to treat themselves to in-home spa treatments. Here's how you can relax in peace in your backyard and feel zen even with a household of demanding adolescents.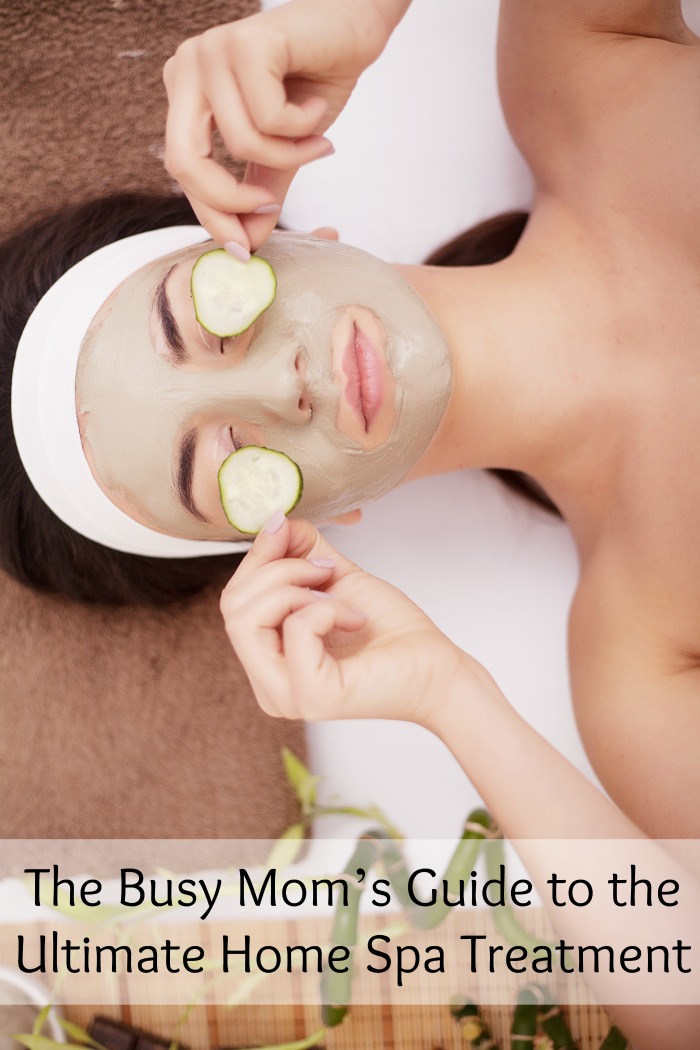 Wait Until They Go to School
If you are fortunate enough to have children who are all school aged or who at least go to daycare, you know that you can more easily create time for yourself when they are outside of the home. This might require you to restrict yourself to having your home spa treatments in the late morning or early afternoon, but this time will become extremely precious to you. Just queue up your favorite CD, keep your swimsuit handy and wait until the last child has gone out the door to begin indulging in yourself. Remember that treating yourself to a home spa treatment should include all of the things that make you feel relaxed. So, get your most luxurious lotions ready, soak in your portable tub, finish off with a body scrub in the shower and put on some lounging clothes when you're done.
Use Aromatherapy to Relax
When you're immersed in a hot tub filled with bubbling water, you can easily close your eyes and imagine that you are anywhere in the world. To help ease your mind a bit further you should utilize aromatherapy. Soothing scents can aid you in ways that you won't be able to think of until you try it. Light a few scented candles, place them around your tub and step into an amazing home spa treatment.
Give Yourself a Manicure and Pedicure
Your nail cuticles will be a lot easier to manicure after you have treated yourself to a portable hot tub session. With your skin still damp, and your cuticles sufficiently softened up, begin pampering your hands and feet. All you need is a nail file, a cuticle stick and a few coats of the most flattering nail polish that you own. Not only will the experience help you to take your mind elsewhere, you will look and feel better when you see that your nails are looking their best. This move is a cheaper solution than going to the spa and you can pamper your nails on your time schedule.
Don't Forget the Face Mask
Whip up a face mask that will draw out blackheads, soften laughter lines and hydrate your skin in your kitchen just before you slide into your portable outdoor hot tub. There are lots of ingredients that are regularly found in the home that make hydrating and beneficial face masks. Honey is a great humectant and egg whites tighten the skin. The steam from the hot tub will help your skin mask to penetrate into your facial skin and you will be left with baby soft skin at the end of your session. You can also use store bought face masks to complete your home spa treatment, just make sure that you are careful during the application process.
Shower Afterward In a Luxurious Way
Whether you have a new soap on a rope that you've been waiting to try out or really enjoy giving yourself deep conditioners, remember that soaking in a hot tub is not the only part of the home spa experience. You will want to thoroughly clean your skin after being in your hot tub so that you can completely invigorate your skin. This is the time that you can make the most use of your skin scrubs, herbal shampoos and scented shower gels. Instead of taking a hurried shower, you can let the water pulse on your skin for as long as you want. It may be a little while before you able to have another home spa session so live in the moment and focus on babying every inch of your skin.
Moisturizing and Scenting Your Skin
You will smell and feel superb after being surrounded by scented candles and soaking in your outdoor hot tub, but you want to maintain those results for as long as possible so that you have an uplifting day. You can moisturize your skin and then don a robe so that your lotion has as much time to soak into your skin as possible. Use a light perfume or body spray that has floral undertones and continue to chill out until you need to go back into mommy mode. You'll go to bed with skin that is smoother and have a great night's sleep.
People pay big bucks to go to a spa, have their nails painted, their hair washed and relax in a setting that is completely tranquil. As a mom, you have to choose between keeping the lights on or finding the money necessary for treating yourself every once in a while. Don't let guilt about pampering yourself get in the way; get creative instead! An at home spa treatment doesn't require you to do anything except find a way to keep your children safely occupied for a while. By the time they require your attention again, you will be so relaxed that they will instantly notice your changed mood and pull back from being too demanding. Remember to treat your skin and soul to a relaxing home spa treatment so that you can continue to be an awesome mom.