I received the Cakes Under Influences baking kit for review. All thoughts are my own.
My best friend and I do not get to go out, grab a drink and hang out. With 4 kids, I get out next to never, unless it is a work event. For her, she has one son that she shares custody with, so of course she hates to leave him with a sitter when she has him. Plus she works very odd hours, and her weekend are Wednesday and Thursday nights. I am busy with the kids, getting school work done and getting them ready for school the next day. So we just do not get out like we would like.
But we do get to do girl nights in. We do not get to them as much as w would like either, but we can manage them a little bit easier. We decided to make a point of getting together because with the holidays coming, it was a given things would be crazy. We wanted to hang out, chat about what was going on, and watch a movie. Just relax and chill out.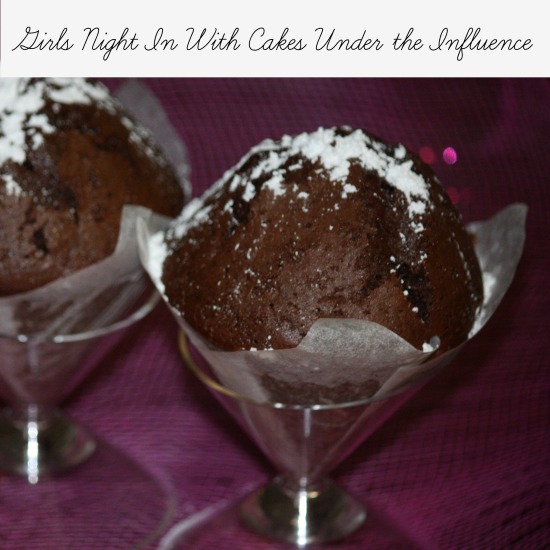 Since I had just received a fun baking kit called Cakes Under the Influences, a kit that combines baking cupcakes and and alcohol, of course we were making chocolate cupcakes made with coke and marshmallow  vodka.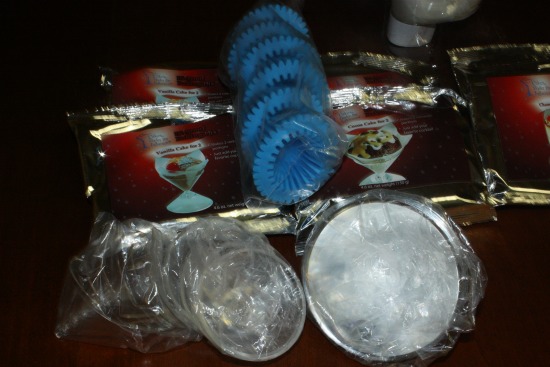 Start by getting out all of the supplies. These kit are perfect because the only thing I needed to add was a few ounces of a mixed drink. Mix it up, and boom, done!
Bake them off for about 30 minutes, the directions are on the back of the mix. We topped ours with a little powdered sugar. We could also have used a little more of the drink or a simple syrup. I wanted to keep the cupcake simple, plus we were already having a few drinks with it so there was no need for over kill.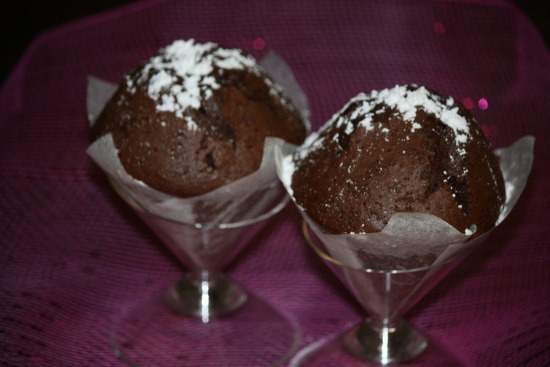 Look how cute they can be set out. I love the set up. The mix makes making the cupcake so simple, and they can be done in no time. There are also plenty of recipes to help you find the perfect treat. They are perfect for a date night, a girls' night out, or even if you are having a cocktail party. There are several kits to choose from on the website, so there is sure to have one fit your needs.