Looking for an Easter craft? This felt craft is a cute carrot treat pouch that is easy to make. This simple Easter Felt Craft project will leave kids begging to make more.

Felt Crafts
I am always looking for simple felt crafts. Felt is an inexpensive craft material that has a lot of possibilities. Amazon has 44 pieces of 4*4 craft felt sheet for $5.95 with free 2 day shipping. Because felt is easy to get and the price is low, kids can experiment and just have fun, without mom worrying about breaking the bank. We keep felt in the kids' craft bins so they can have something to craft with whenever they like. The girls like to cut pieces up and glue them onto other pieces and make patterns.
We made DIY felt boards for the kdis when they were little. They would spend hours playing with the felt people and acting out stories.
Easter Felt Craft Ideas
There are so many things that can be made with felt. There is an endless amount of Easter Felt Craft Ideas. Kids can make bunnies out of felt. Decorate felt Easter eggs. Make Spring scenes with flowers. Or make carrot treat pouches for family and friends.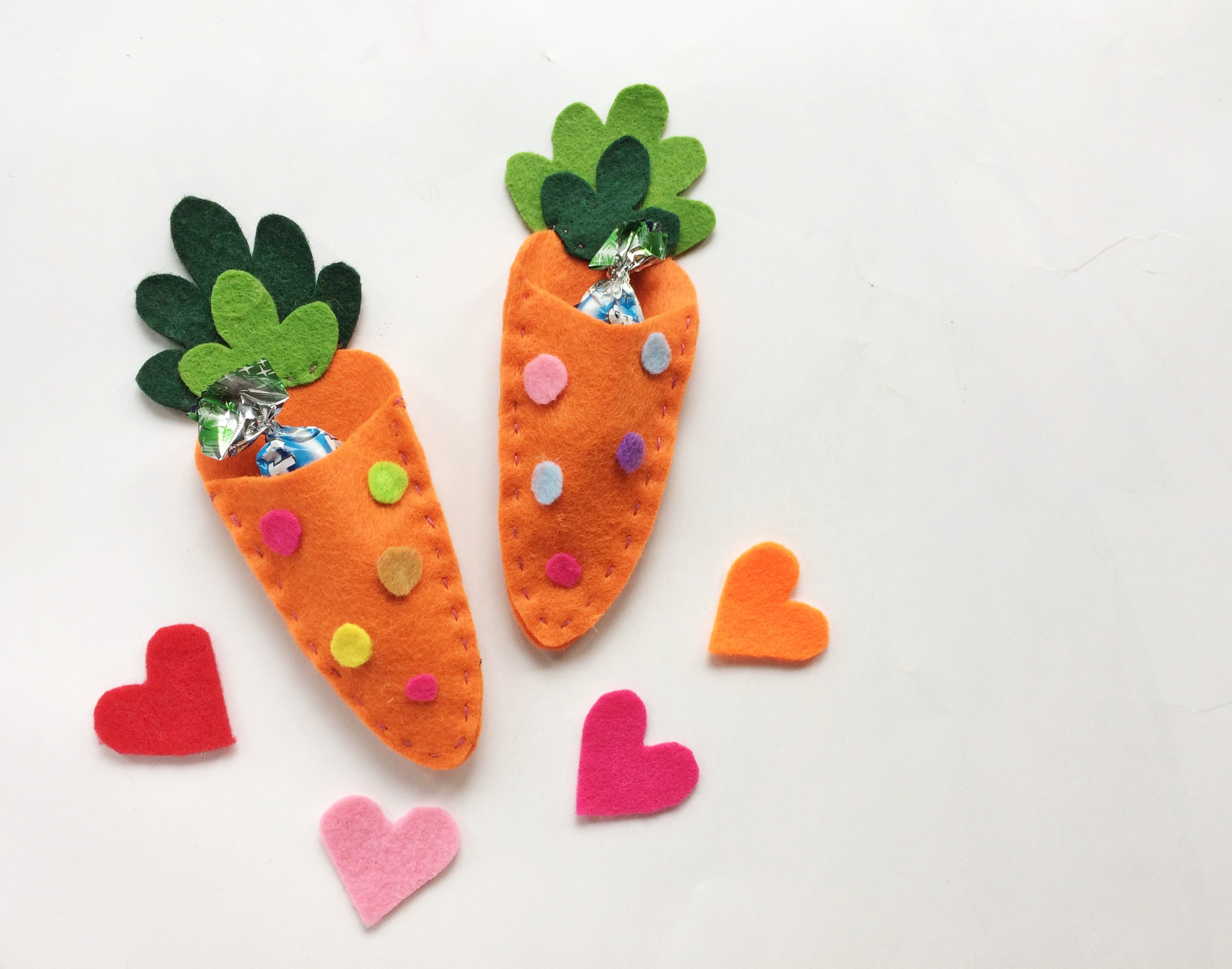 Carrot Treat Pouch | Easter Felt Craft Project
List of Supplies:
Felt fabric – orange, light green and dark green
Scrap felt fabrics – 3-4 different colors
Scissors
Matching thread and needle
Fabric glue
Pencil – to trace the template
Template – Click here to print the template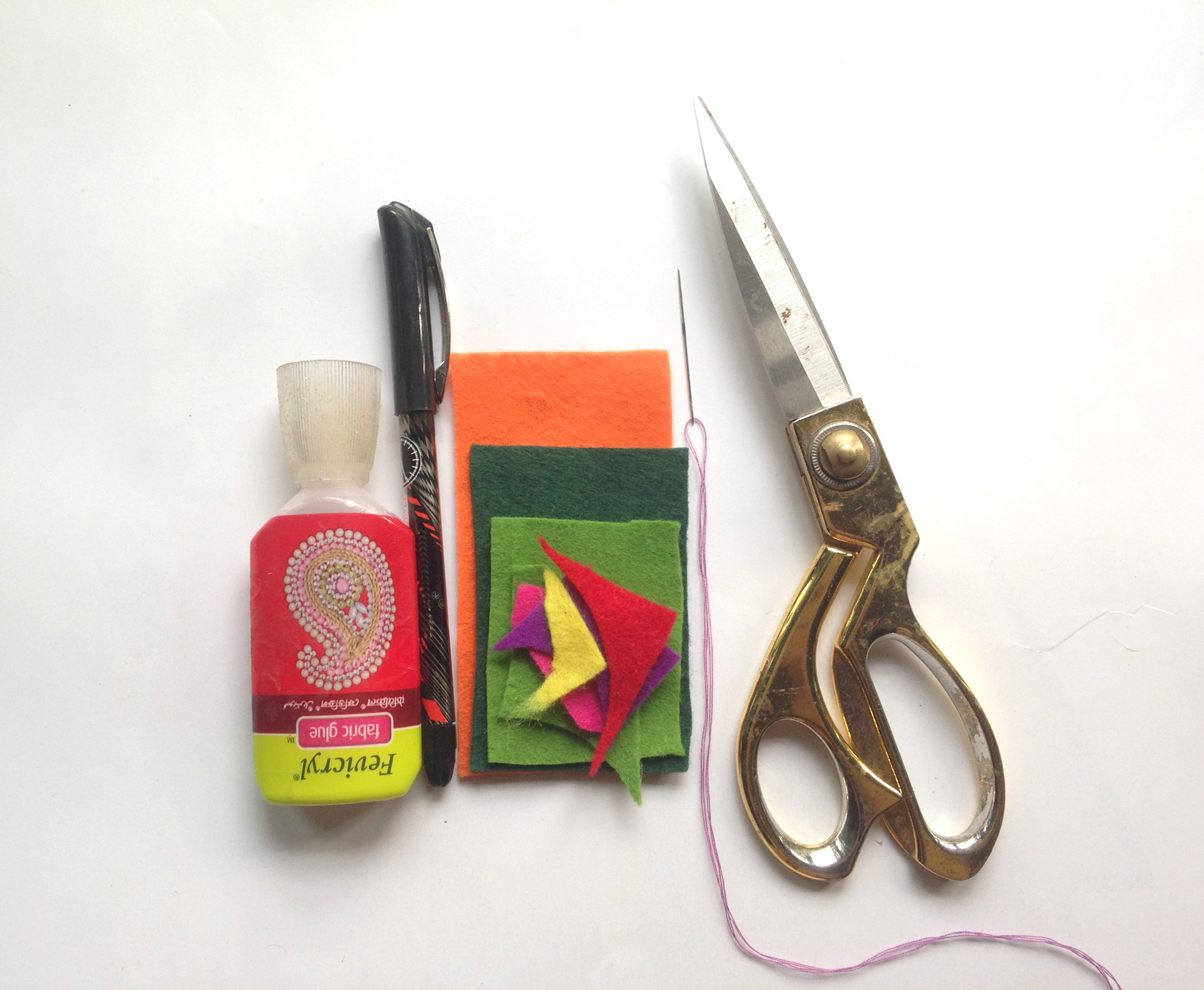 Making Process:
Print and cut out the patterns from the template. Trace the carrot patterns on orange felt, leaf patterns on the green felts and small circles on different colored scrap felt fabrics.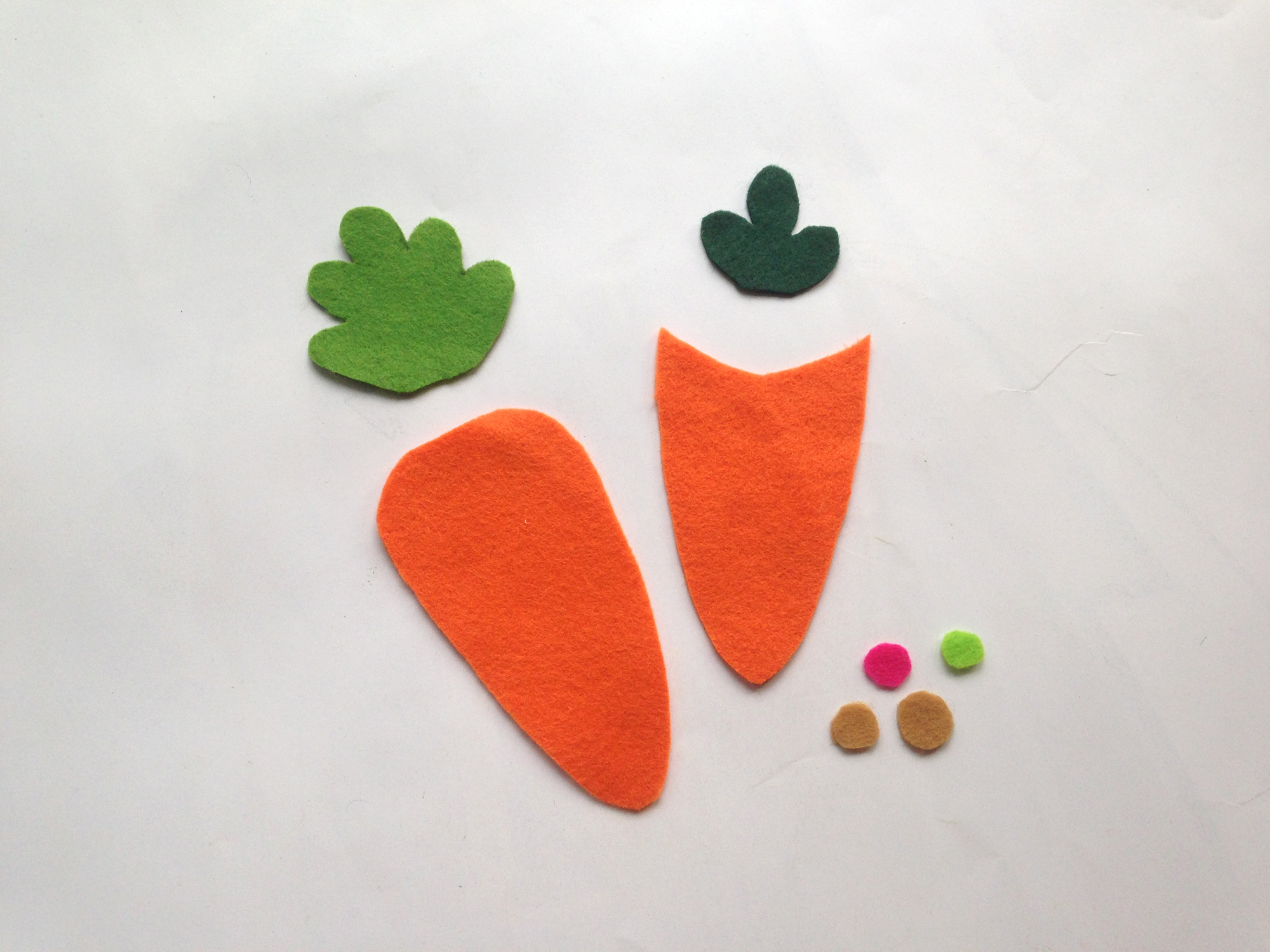 Take the 2 carrot patterns and place the smaller one on the top of the big one; match the bottom ends of both pieces. Prepare needle and thread for stitching both pieces together.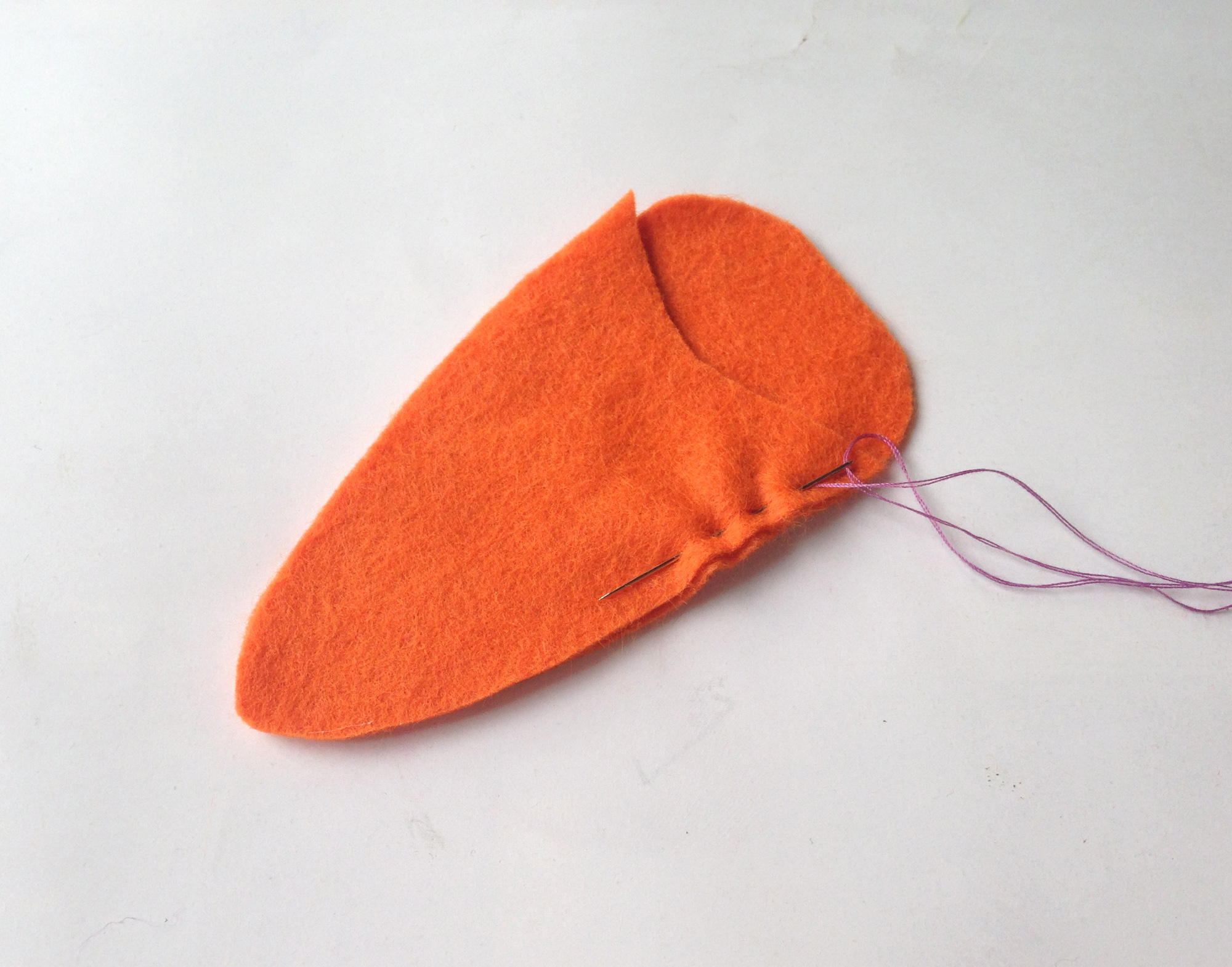 Stitch around the sides of both pieces but keep the top side of the smaller pattern open. After done stitching tie a tight knot and trim extra thread.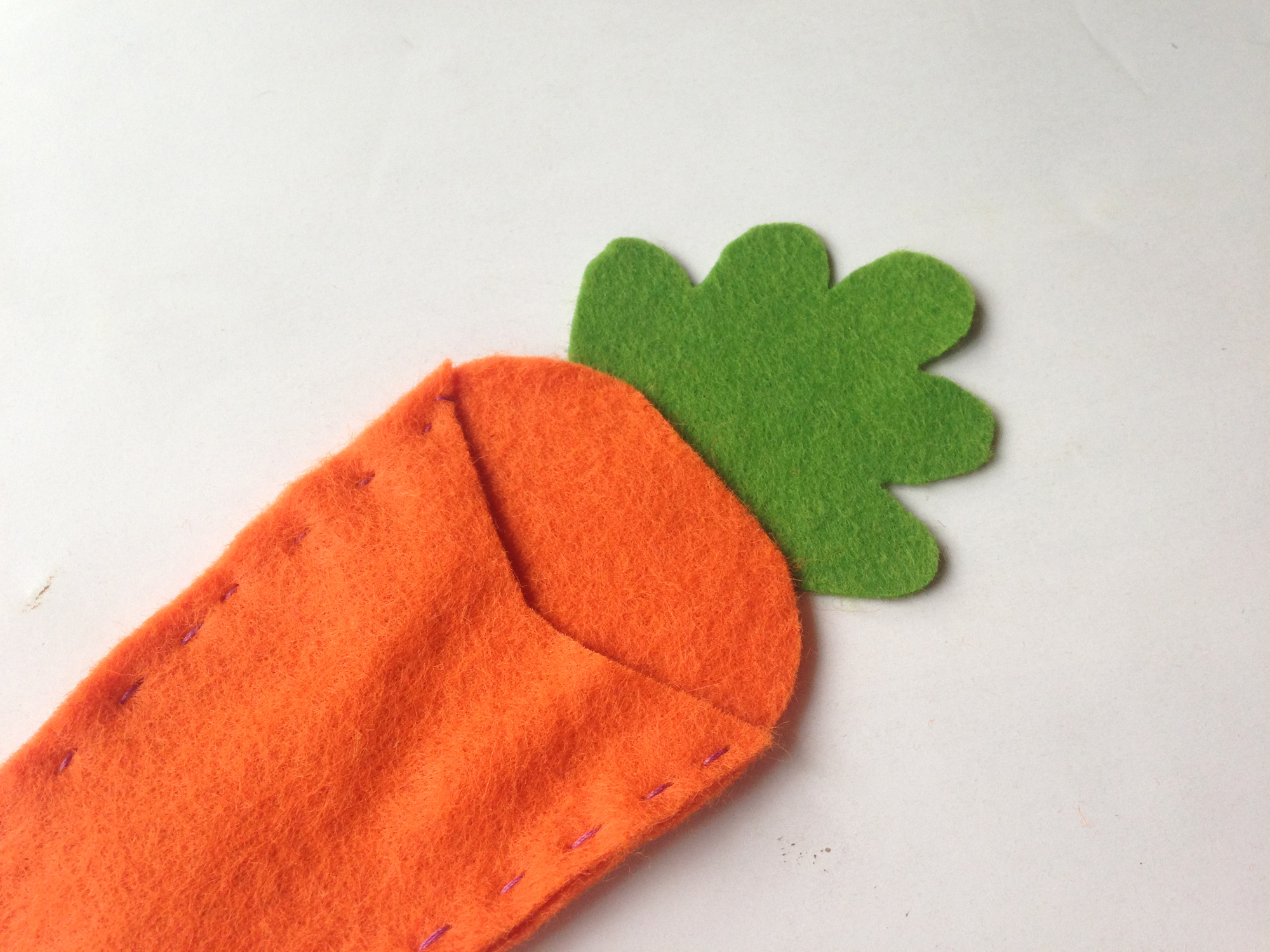 Place the larger leaf pattern at the top-back side of the larger carrot pattern, slightly overlap both pieces, about 1 cm should do.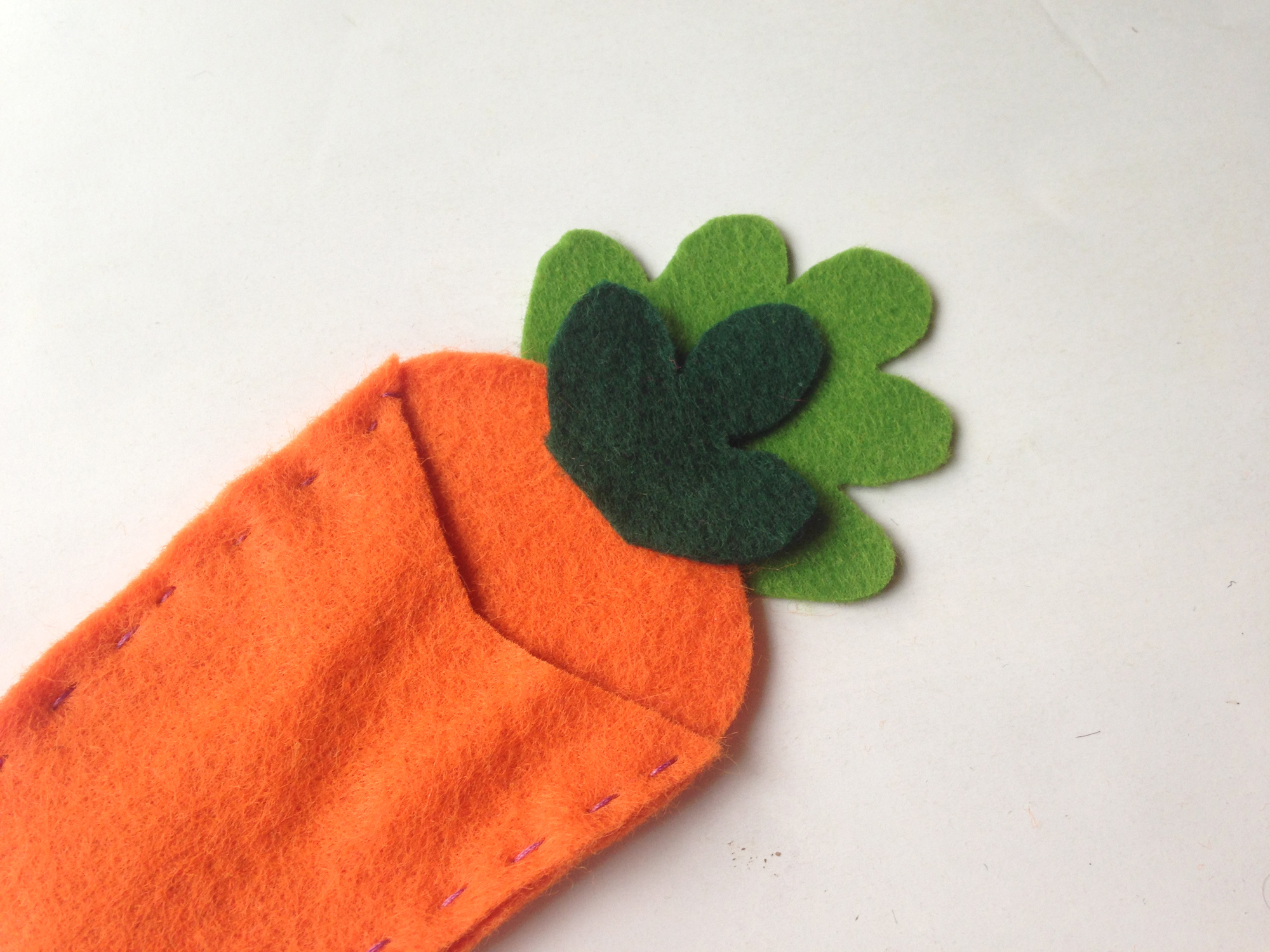 Now place the smaller leaf pattern on the top front side of the larger carrot, overlapping the same amount of fabric. Stitch the 2 leaf pattern with the carrot. You may also use fabric glue instead of stitching them.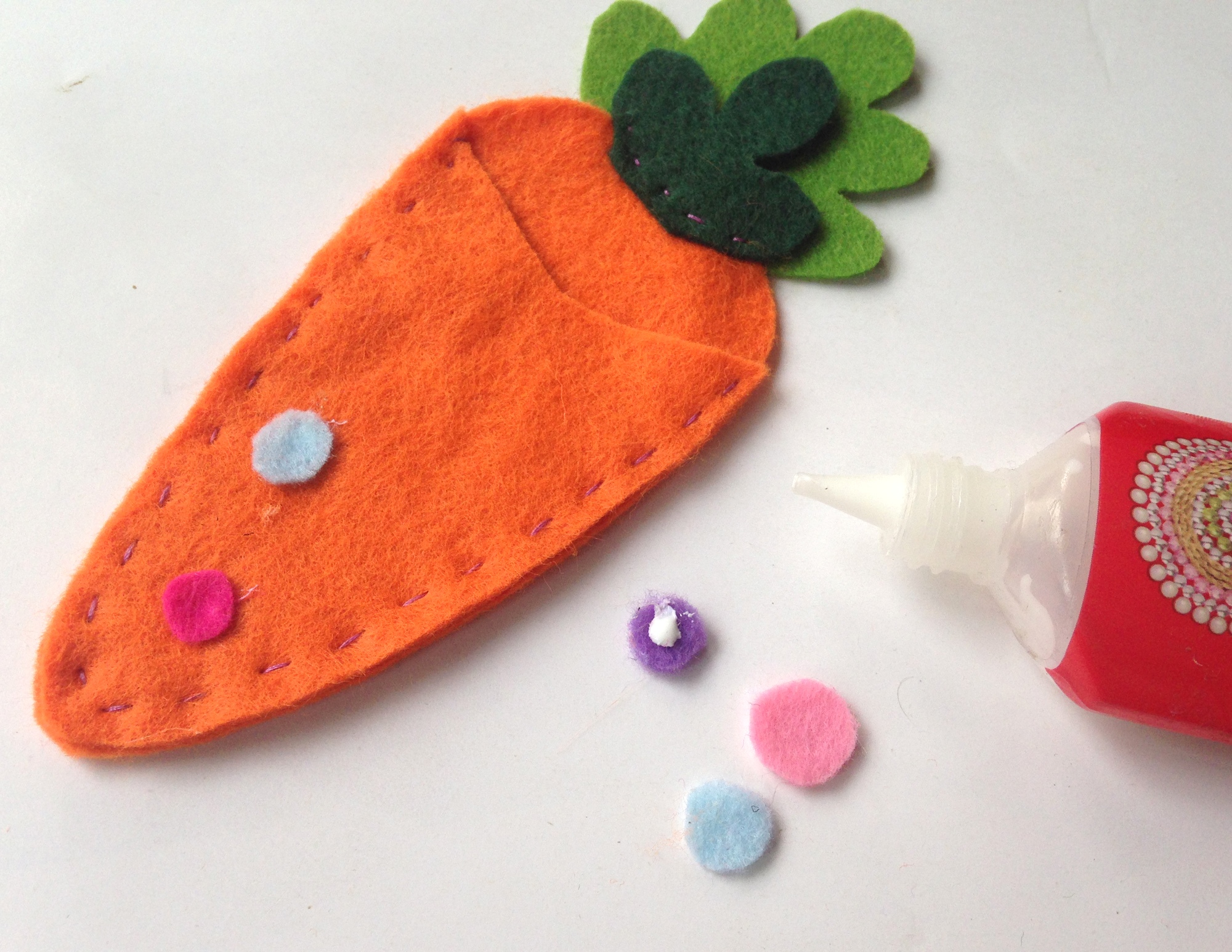 Take the small circles cut out from scrap felt fabrics and use fabric glue to add them to the carrot pouch. Place and glue them however you wish. Allow the glue to dry.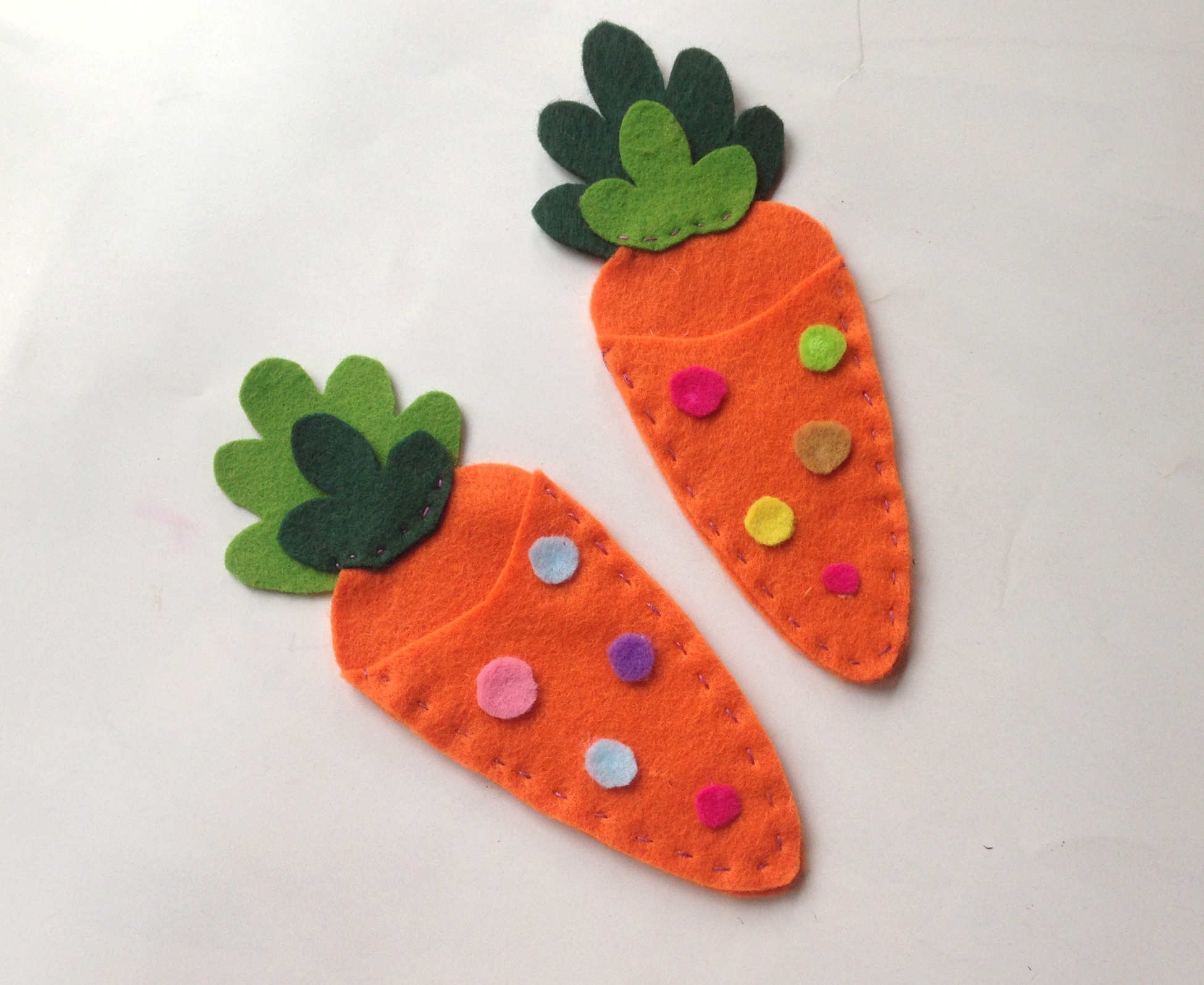 Done! You can place the treats inside the carrot pouch. You can also create larger version of these carrot pouches to put more treats in them.