CBD oil is one of the fastest-growing medicinal products on the market.
There are lots of reasons for this trend; medical cannabis provides great results, it is organic, and you can use it on the go. In fact, it seems that CBD oil can help patients in cases where traditional drugs failed. It also helps that it can treat a wide variety of conditions and symptoms.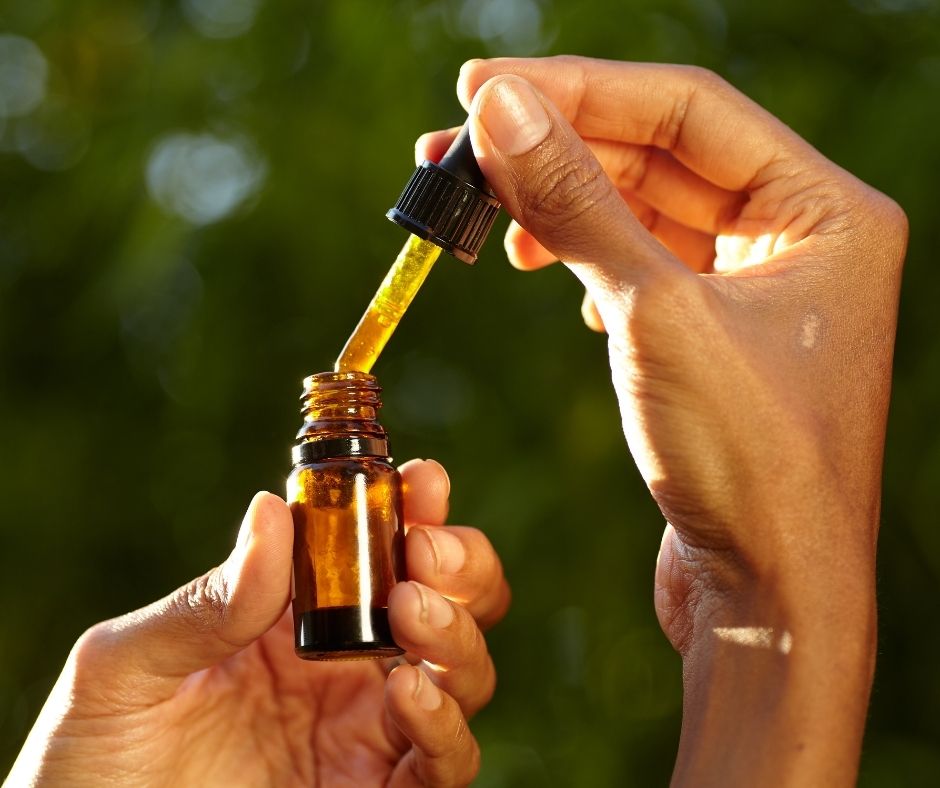 Although we sometimes get caught up in the hype, you cannot neglect the fact CBD oil really help. But, like with any other medical treatment, it is very important to have proper guidance.
We always suggest our client consult with a local marijuana doctor so they can learn more about this wondrous substance.
Before we mention all the potential benefits, let's say a few words about CBD or cannabidiol.
What is CBD?
CBD has a lot of different names. People also call it medical cannabis or medical marijuana. As you can guess by these names, CBD has certain properties that are different from cannabis that is used for smoking.
First of all, these products are made through the process of extraction. You can get CBD and other cannabinoids from either hemp or cannabis.
The main difference is that cannabis-based products have a lot of THC (psychedelic substance). On the other hand, hemp-based items are much safer and are unlikely to cause any side effects.
CBD comes in various shapes and forms. You can use it to create tinctures, oils, edibles, pills, etc. It has a wide array of use covering almost any medical issue you might have. In fact, based on your current ailment, certain cannabidiol products will be better than the others. This is precisely why we suggested that you should consult a medical expert prior to buying a product.
Here's a great article that compares CBD capsules vs oil which you should definitely read in order to learn how these two cannabidiol-based products differ from one another.
Main benefits of cannabidiol oil
CBD can be used for so many different things. Given that we're still learning about the substance, there is a chance we will use it for many more ailments in the future.
At this point, governing bodies are very timid in recommending the drug for certain conditions (even if CBD has shown great results). We also don't know enough about its potential long-term effects.
The product can be used for diseases and symptoms such as chronic pain, various muscle spasms, degenerative heart and brain conditions, inflammations, anxiety, PTSD, insomnia, excessive stress, etc.
For some of these, such as chronic pain, CBD oil has already become a popular alternative for the traditional drugs. People are turning to cannabidiol as it is less likely to cause dependence, and it is less volatile. Furthermore, the substance often provides better results than the traditional drugs.
While CBD oil is widely recommended for things such as anxiety and chronic pain, the cannabis doctors are very reluctant when it comes to muscle spasms, and heart protection. This has to do with limited research. But, as we start learning more about it, there is a good chance that the number of potential uses will increase.
Is CBD oil safe?
Another reason why cannabidiol oil has become so popular is because it is relatively safe.
The product doesn't cause many issues for its users. You might encounter problems such as drowsiness and loss of appetite, but that's about that. However, if you're using some other drugs at the moment, you should consult a doctor beforehand. Another potential problem would be using grapefruit juice during the therapy.
Elite cannabis scientists have certain issues regarding dependency. According to them, there is a chance that CBD oil can cause dependence in patients who used them for a while.
Unfortunately, it is really hard to determine which one of these substances causes the issue. Besides cannabidiol, there are other cannabinoids present within medical marijuana products. One of them is THC, a substance that is otherwise regarded as psychedelic.
There were a lot of situations where children used cannabidiol to treat some severe medical issues. For example, there were cases where kids were able to reduce the number of seizures by utilizing CBD oil on a daily basis. So, although there are certain issues with the product, the list of potential benefits often outweighs its potential drawbacks.
Where can I buy CBD oil?
You can buy CBD oil in one of numerous CBD online dispensaries. You can also buy it in a traditional brick-and-mortar store. Always remember that this substance is becoming more and more common.
Nowadays, they're even selling it in department stores and other shops that don't necessarily sell medical products. This just goes to show how profitable cannabidiol oil can be.
About the writer: Nikolay Stoyanov is the founder of the top CBD marketing agency in the US – CBDAdvertising.agency. He has over 12 years of professional SEO experience and more than 5 years of helping CBD and cannabis companies rank high on Google and get more online sales.