I received this game as a promotional item to see how much fun it is. All thoughts are my own.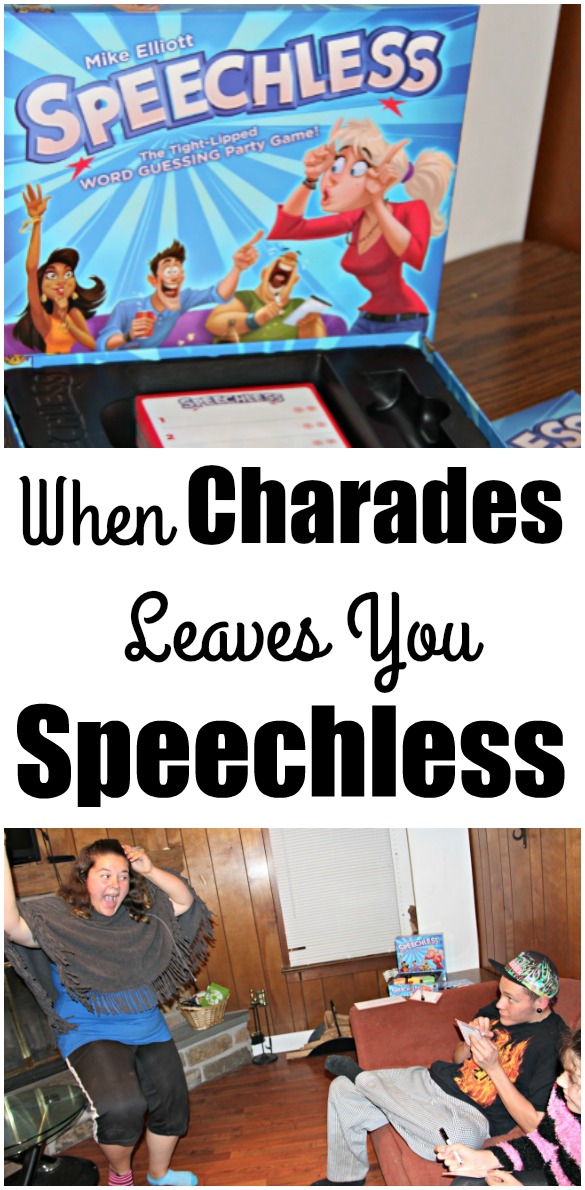 My kids love games. It is one of the few things that they can all agree on. Since their ages range from 7 to 20 and they have widely different interests, it can be really hard to get them to agree on anything. So when I find something that they all like, I get very excited.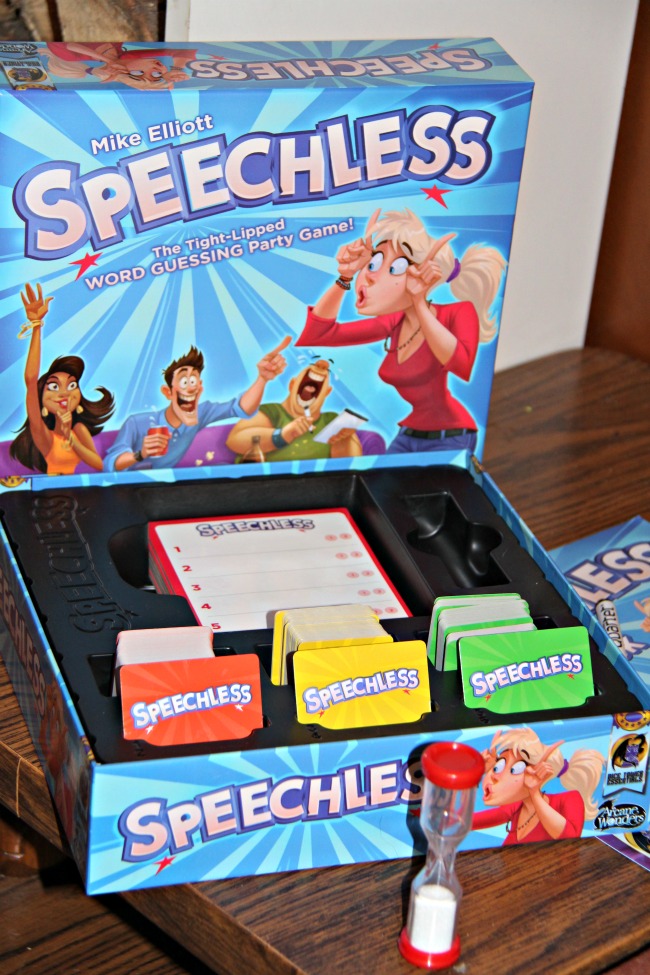 We recently found a game that the kids are loving. While Speechless is supposed to be a quiet game, my kids are usually left in a pile of giggling messes when they are playing. Speechless makes a great party game. In our house, with this many people, we always have a party like atmosphere, but it will certainly be a hit if you are having friends over to play.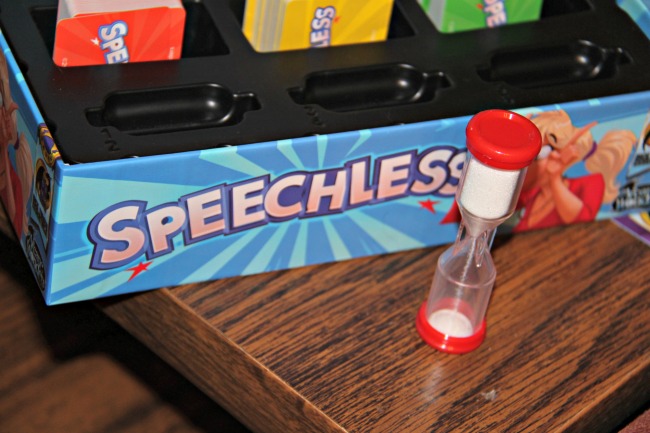 The game is simple. After getting game area set up, the first player goes. That person has 90 seconds to act out 6 words. The words are on 3 card, an easy card, a medium card and a hard card. These cards each have 2 words on them. 90 seconds is all the presenter has. Act out the first word. Act out the 2nd word. Then the 3rd, the 4th, the 5th and the 6th. While this is going on, the other players are trying to figure out what the word is and write it down.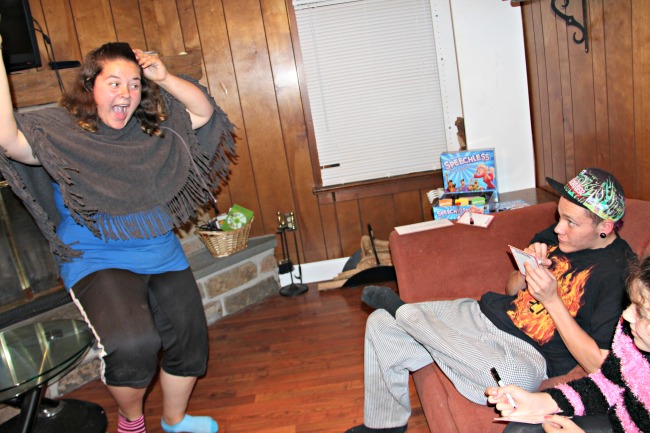 When the 90 seconds are done, everyone reveals their words. The players don't have to actually get the word right to get the points. As long as no one got the word right, you still score points.