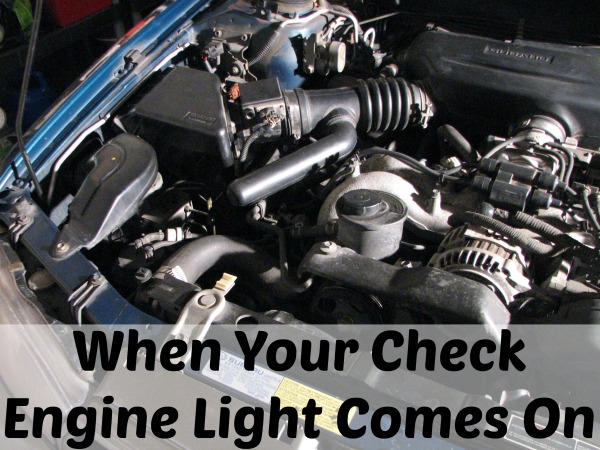 When you check engine light comes on, it can terrifying. You start to wander what is wrong and how much it is going to cost. I know my first instinct is to pretend I don't see it. It is a problem that I simply do not want to deal with. I have learned several times over why it is important to tackle the problems right away. If your check engine light is on, it is the indication of a problem, but it doesn't mean it has to be a big problem. It could be an easy fix, that doesn't cost much, but when it is ignored, it can become a big problem. Simply bring you vehicle in to your local dealership and they will diagnose the problem. Here are a few issues that will usually be quick and easy to fix.
1. Check the gas cap. A cap that isn't tightened all the way can trigger the check engine light. Try tightening the gas cap as soon as the check engine light comes on. It can take a day for the car to stop registering the emissions.
2. Your Engine is Wet. After a hard rain or if you have driven through deep puddles, the engine gets wet. It makes the engine not work properly. Once the engine dries out, it should be back to normal.
Want to read other reasons that your check engine light might be on? Read the rest of the article on Fiat Usa of West Palm Beach