I received these same Dinosaur Train items to review. All thoughts of my own.
The Choo Choo Train is rolling in this holiday season with some new fun Dinosaur Train fun.
My kids have all loved the Dinosaur Train, and it is a cute show that I love to watch with them. Who doesn't love Dinosaurs? With the Dinosaur Train, there are so many fun things to learn between the different types of dinos that are rarely mentioned when you hear about them in school, to even little fun facts about the environment and geocaching.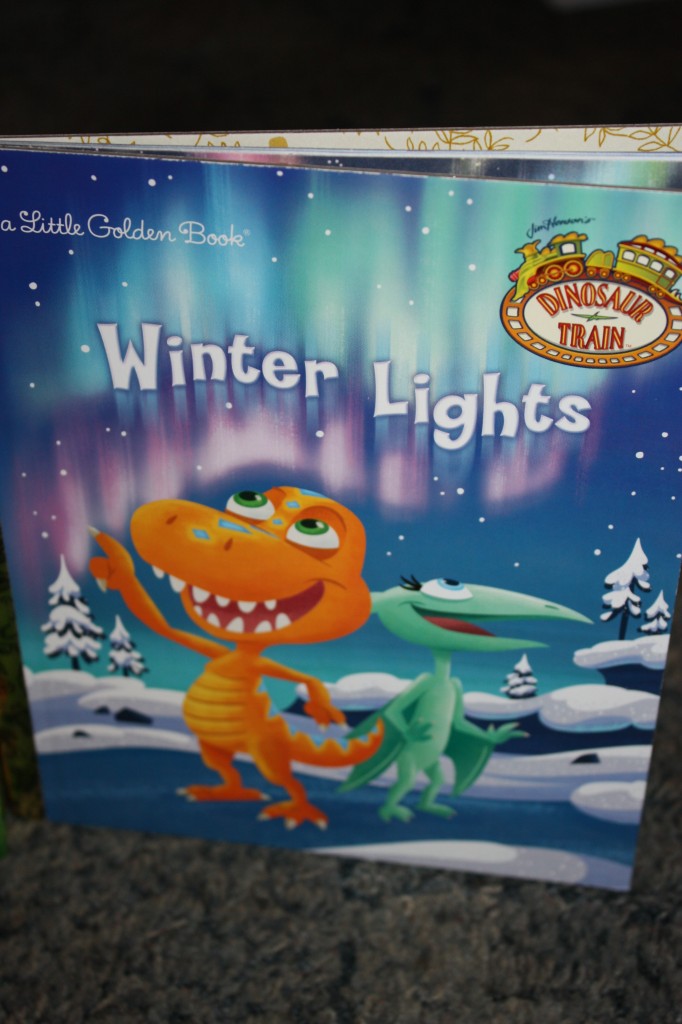 For the little Dinosaur Train fan in your life, there are some fun items that are perfect for the holidays. This year, in Dinosaur Train: Winter Lights, the Pteranodon family celebrates the beginning of winter with a trip to the North Pole!I always loved the Little Golden Book. This one retells one of the episode where Buddy the T. Rex and his siblings get to see the amazing Aurora Borealis! (Available wherever books are sold)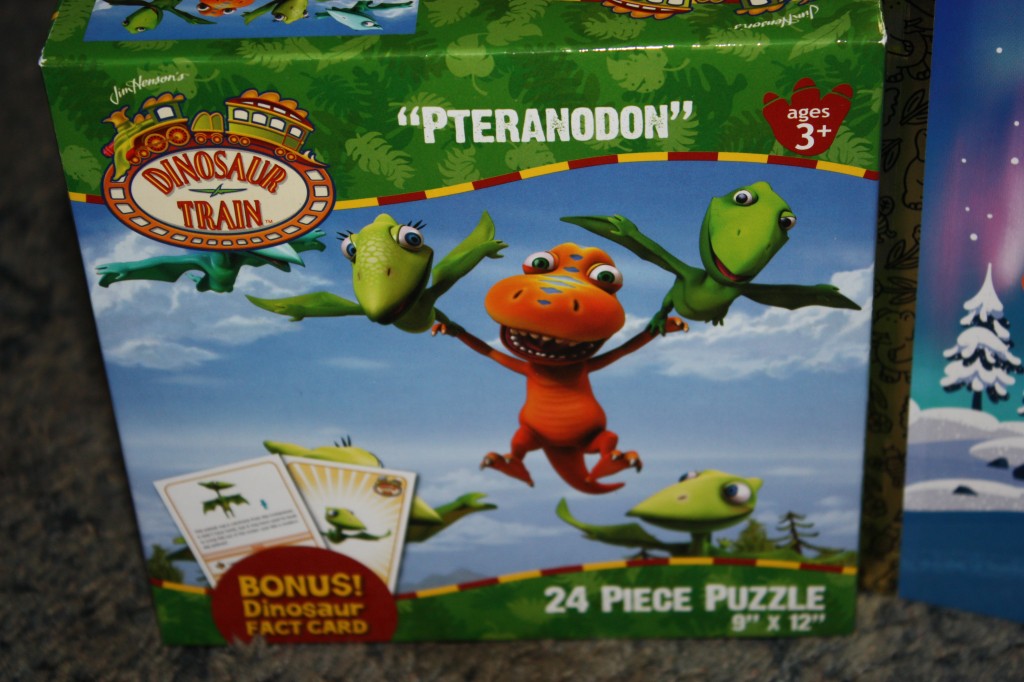 Kids learn so much from doing puzzles, but there has to be something that gets them excited about doing the work. Discovering the picture is one thing that can get them excited but seeing their favorite Dinosaur Train Characters waiting for them in this Dinosaur Train "Troodon" 24-Piece Jigsaw Puzzle. Kids manipulate the pieces and figure out which piece goes where, and then they get rewarded with a complete picture. It is fun to take it apart again or even use special glue to hold the pieces in place and hanging it on the wall. (Availability: AC Moore, Christmas Tree Shops and other independent retailers, including Amazon)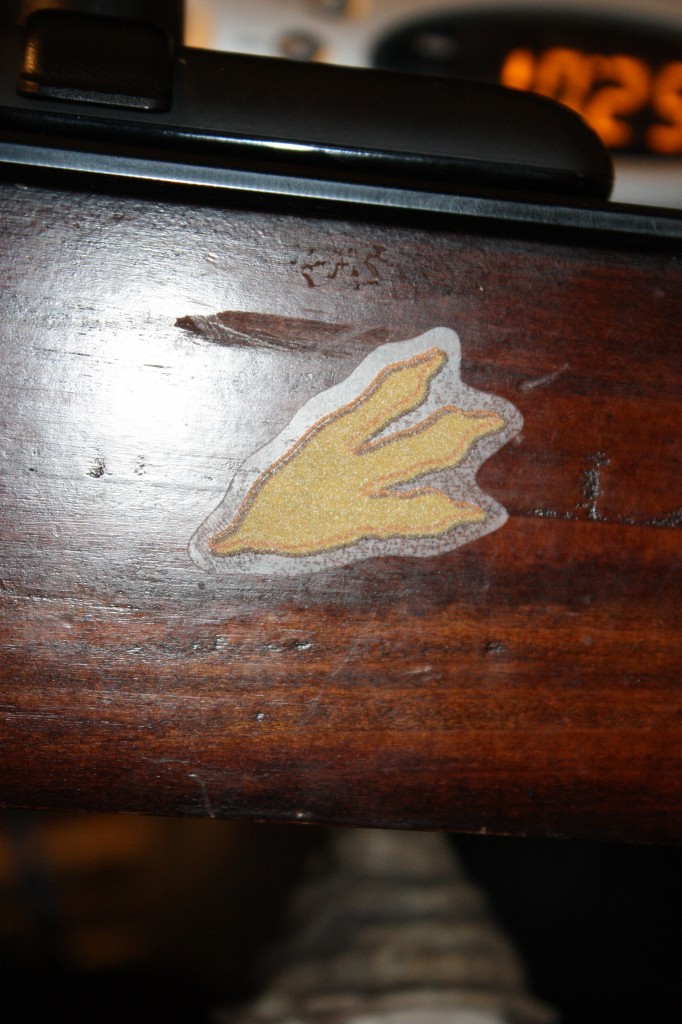 A glued together puzzle is a great addition to other Dinosaur Train decorations. Kids love to decorate the walls, but something permanent might not be in the cards. Removable and adjustable wall decoration are perfect. I love seeing these decorating the room because when the kids want to change them up, they can be moved around without causing damage. (Available at Sears)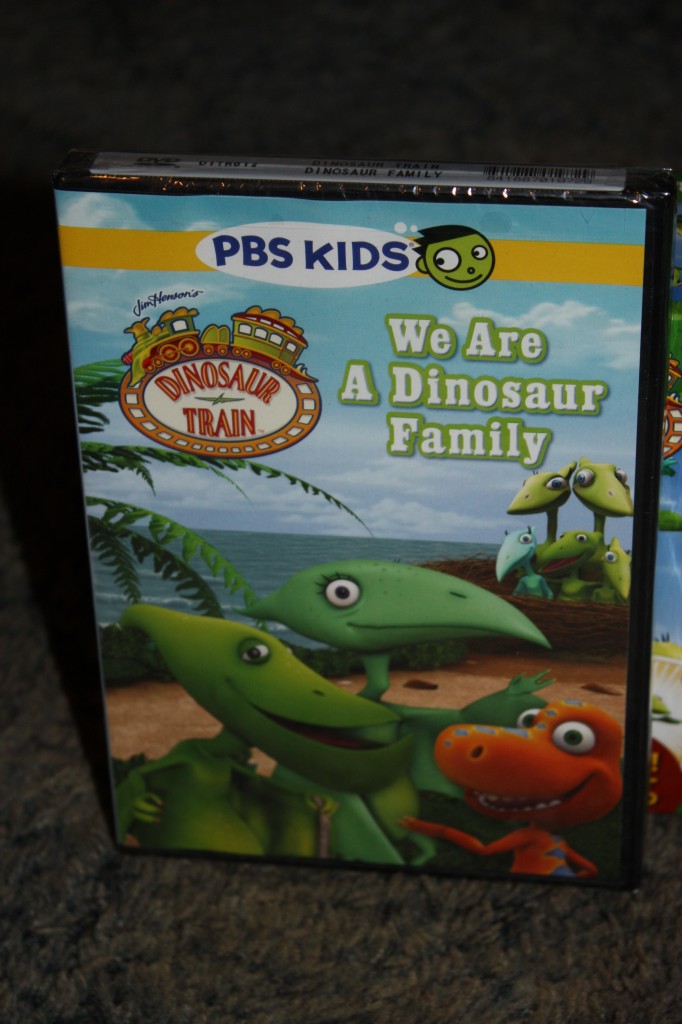 What better way to celebrate the holidays than snuggling on the couch and taking a ride on the Dinosaur Train. This video is all about being a family and learning about the dinos and the dino families.(Available from Amazon)
Do your kids love Dinosaur Train? Wouldn't it make a great gift during the holidays? Enter to win a Dinosaur Prize pack. Giveaway ends 11/27/13. Giveaway is open to US residents.