This time of year is so great for getting out and doing festive activities with friends and family. It is such a  great way to create memories and experience new things. Sometimes, you might just want something to get you out of the house as the weather is changing. Well, if you are near West Monroe, Louisiana, Interstate Dodge wants you to know what there is to do to celebrate the holiday season.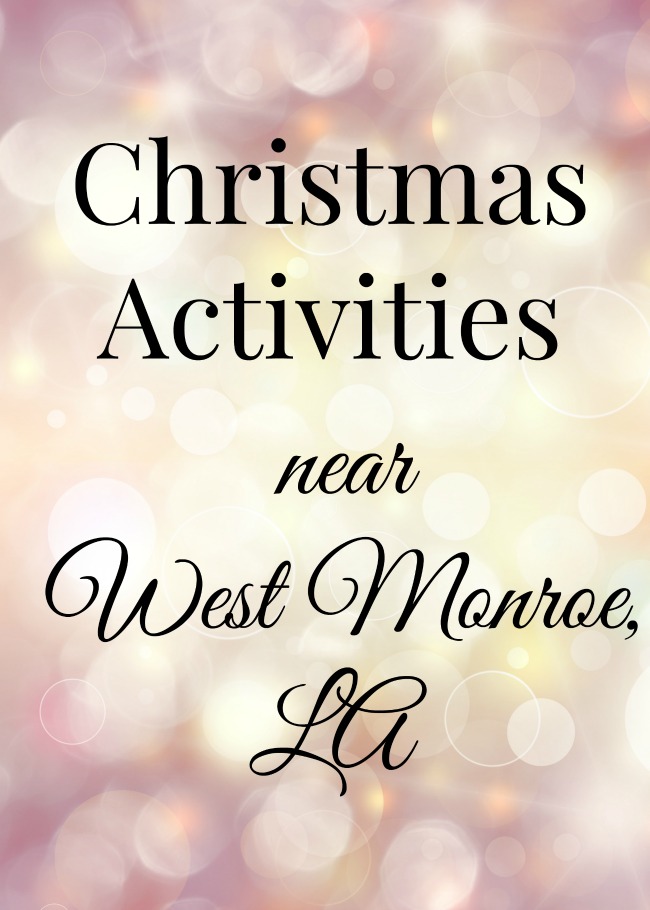 Christmas Activities near West Monroe, LA
Attend the City of Monroe's Annual Christmas Tree Lighting Ceremony on November 19th at the Monroe Civic Center. Starting at 6pm, the public is invited to Mayor Jamie Mayo and the Monroe City Council to see the Annual Christmas Tree Lighting Ceremony.
On November 29th, at 4pm, the Holiday Express Train comes to town. The KCS Holiday Express is making a stop in Downtown Monroe. The train has 6 cars that will feature the smiling tank car "Rudy", a flatcar that will have Santa's sleigh, reindeer and a miniature village, a ginger bread car, a workshop for the elves, a reindeer stable and of course, a little red caboose. Come visit the train, take a tour and then visit with Santa. This is a great free event for the whole family.
From November 21 until December 31, See the Holiday Lights. Visit Downtown Monroe and West Monroe or head out Tree Jays at the NE Louisiana Children's Museum. Walk around and walk through the tunnels of the lights at the Wonderland of Lights. Also see the newest display, Throwback Christmas.
Santa's Christmas Village at the Northeast Louisiana Children's Museum. Starting on November 19th until December 23rd, every Thursday evening, Friday evening and Saturdays and Sundays, visit Santa's Christmas Village. There will be lots of fun festive activities to bring smiles to the kids faces. The museum will have a holiday wonderland with ice skating, snow, rides down Mount Sneax and a festive outdoor light show. There will be a make and take ornament station, make your own cookie decoration, and the Coco Cola Christmas Village trains exhibit. On Thursday evenings, there will even be a photo booth that will be too fun to miss. Be sure to visit on November 19th for a chance to meet a real live reindeer. Cost is $7 for admission and includes all the activities. Bring your own ice skates or rent a pair for $10. Thursday- Friday 5:00pm-8:00pm; Saturday 10:00am-8:00pm; Sunday 1:00pm-6:00pm
Be sure to enjoy the Christmas season and take part in some of the many festivities of the holidays in West Monroe and the surrounding areas.