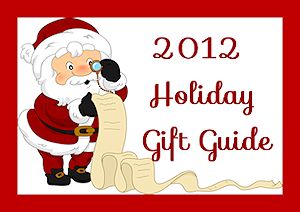 Christmas is right around the corner. Don't forget to update your dog's wardrobe for the holidays.  PetSmart has adorable Christmas Dog Clothes for your pup in all kind of fashions. It doesn't matter if your four-legged family member has been naughty or nice, is a Disney Fan or a Rock star at heart, there is something to meet the fashion statement that you want to make.
Now Angel, our doggie family member, has to wear something in the fall and winter or else she just shakes her little tail off. And of course, she has to look great while she is strutting her stuff. But sadly she is not the best little model. So here is her doing the best that she can showing off her selection of clothes from Petsmart. Hopefully you can see just how adorable the clothes are.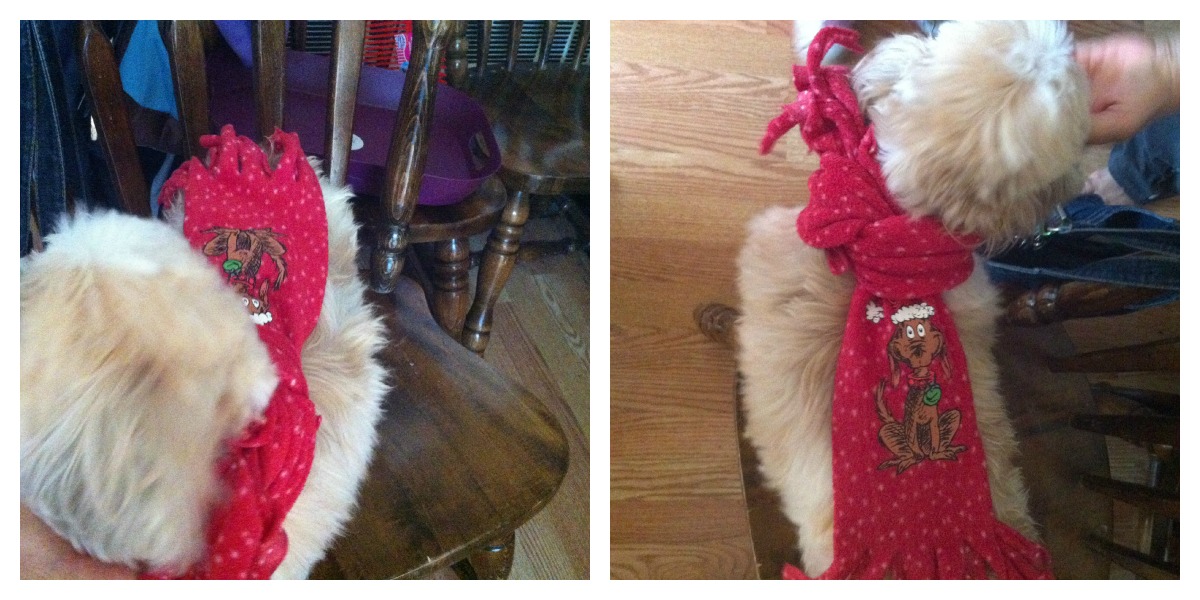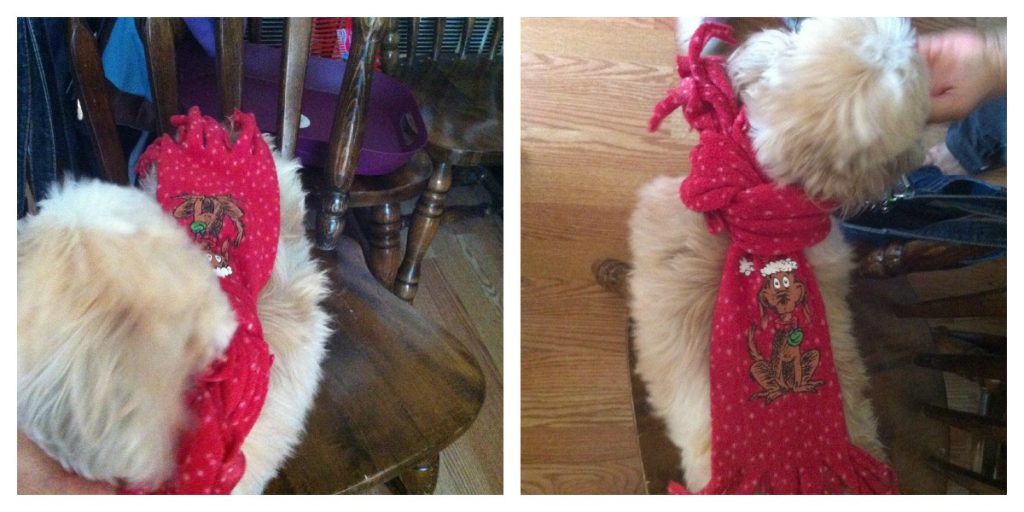 Of course, PetSmart also carries a full line of dog toys. Angel received a new toy from the Martha Stewart collection, a Holiday themed collection of toys and stockings perfect for presents for the four-legged friend in your life or the pet lover in your life.


Angel loved her toy so much. She played her self right to sleep.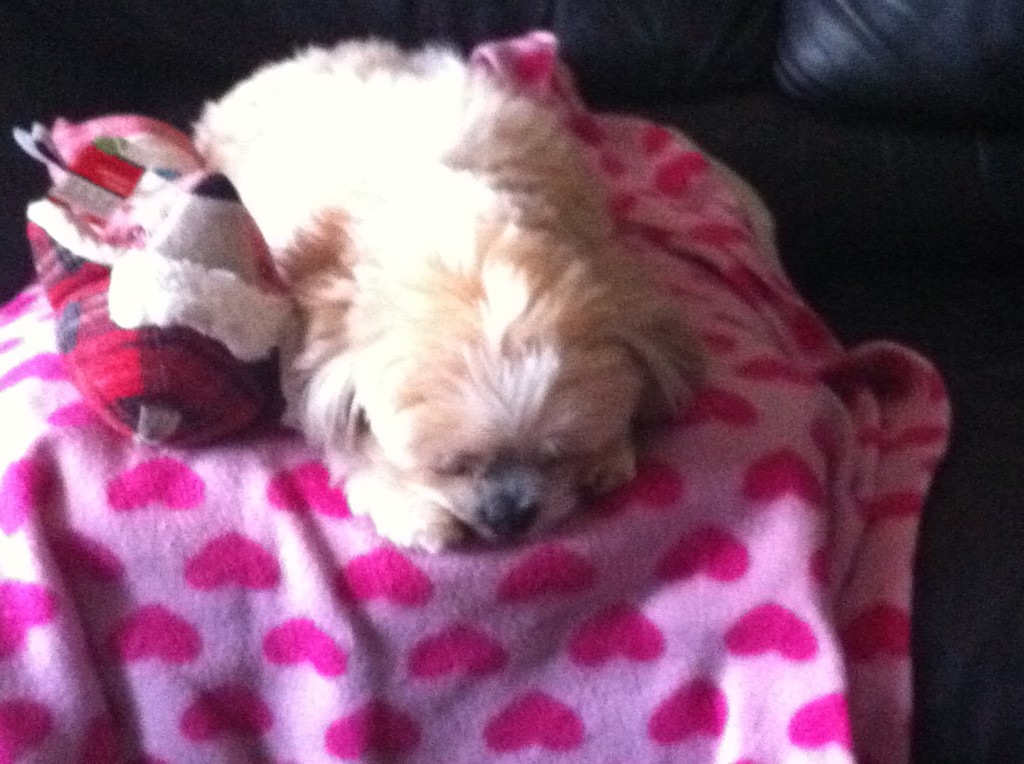 PetSmart also has Luv-A-Pet™. When pet parents purchase any of the items in this collection, including fleece throws, ornaments, plush toys and gift cards, 10 percent of the proceeds go to PetSmart Charities to help save the lives of homeless pets. It is a easy and great way to give back to animals this holiday season.
Are you buying any clothes for your puppy this year? Or maybe as a gift for a friend or family member for their favorite fur baby?