Keeping a clean home is imperative for your children's health and safety. It is also great for keeping you sane and can help you stay on top of all the challenges of life. When your home is clean, you can feel relaxed, but as we all know with children and pets, things can get messy pretty quickly, which is why all busy moms need to adopt these cleaning tricks: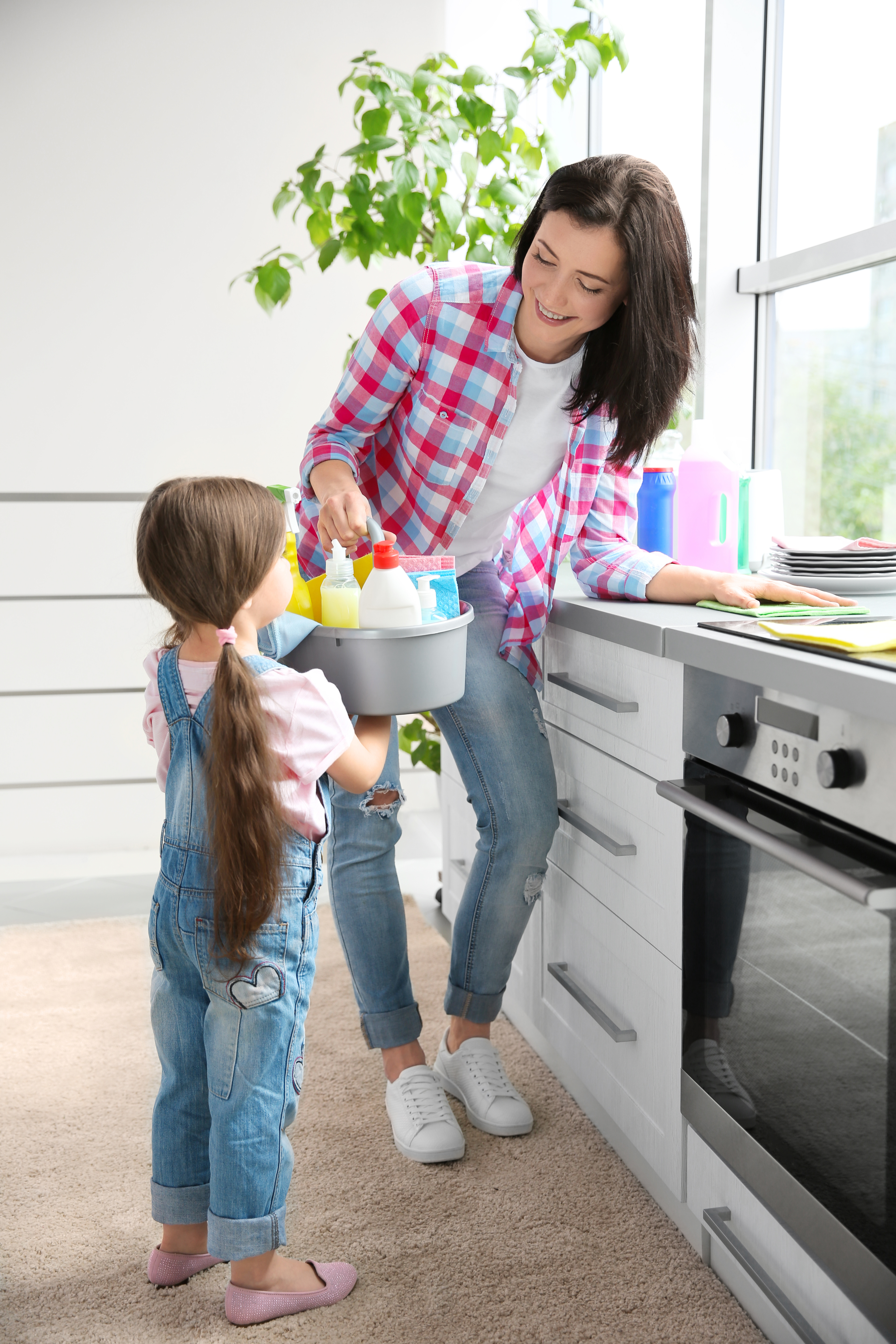 Be Strict with Your Kids
This doesn't mean banning playtime, but rather enforcing the habit of cleaning up as they play. It can be a huge challenge for children to clean up everything after they are done playing, but if you get them into the habit of automatically putting what they are finished with away, you can keep things orderly and teach them great habits that will help them throughout their life.
You should also aim to give them age-appropriate chores as they grow up. Young children can help out by putting their toys away, and then can graduate to helping you separate your laundry, and so on. Getting your children to help out around the house will not only help them learn to respect and be responsible, but it will also give them crucial life skills many young adults lack.
Your Vacuum is Your Friend
Put down your broom and put down your duster because a multi-purpose vacuum cleaner can help you get all the cleaning done in a jiffy. Ensure the model you choose has different heads and settings so that you can get the dirt whether it's on the corner shelf or carpeting.
Cleaning the Hard-to-Clean Objects
Of course, not everything will be as easy to clean as dust off of a hardwood floor. Upholstery, curtains, duvets, and pillows are all the kinds of items that are hard to clean but need to be cleaned. Pillows can be washed in your washing machine so long as you follow the label, and using hydrogen peroxide or clear window cleaner on your carpet to get stains out. If you have trouble with these areas, however, don't fret! You can hire Technicare specialists to deep clean your home in no time.
Forget Scrubbing
When there is a stubborn stain or another problem area, you can become frustrated very quickly. Rather than wasting your energy and getting angry, however, put the right cleaning concoction on the stain in question and wait it out. Lemons work great to remove water stains, vinegar and baking soda cuts through grease and can be a cheaper option for cleaning your oven. Let the ingredients soak in and then wipe it away with ease.
It is not your sole responsibility to keep the house clean. Get your whole family involved and coach them through what you want them to do so that they don't make an even bigger mess trying to figure it out for themselves. Get everyone involved and work together as a family, and you will find that you can bond and grow together in those moments when you are putting the house back in order.