The right boot can transform your look in an instant, adding both functionality and style to any outfit. Unfortunately, many boot shoppers don't understand the distinct features and requirements for wearing and caring for this type of footwear. Sidestep major problems with your boots by making a note of these potential problems.
Chafed Heels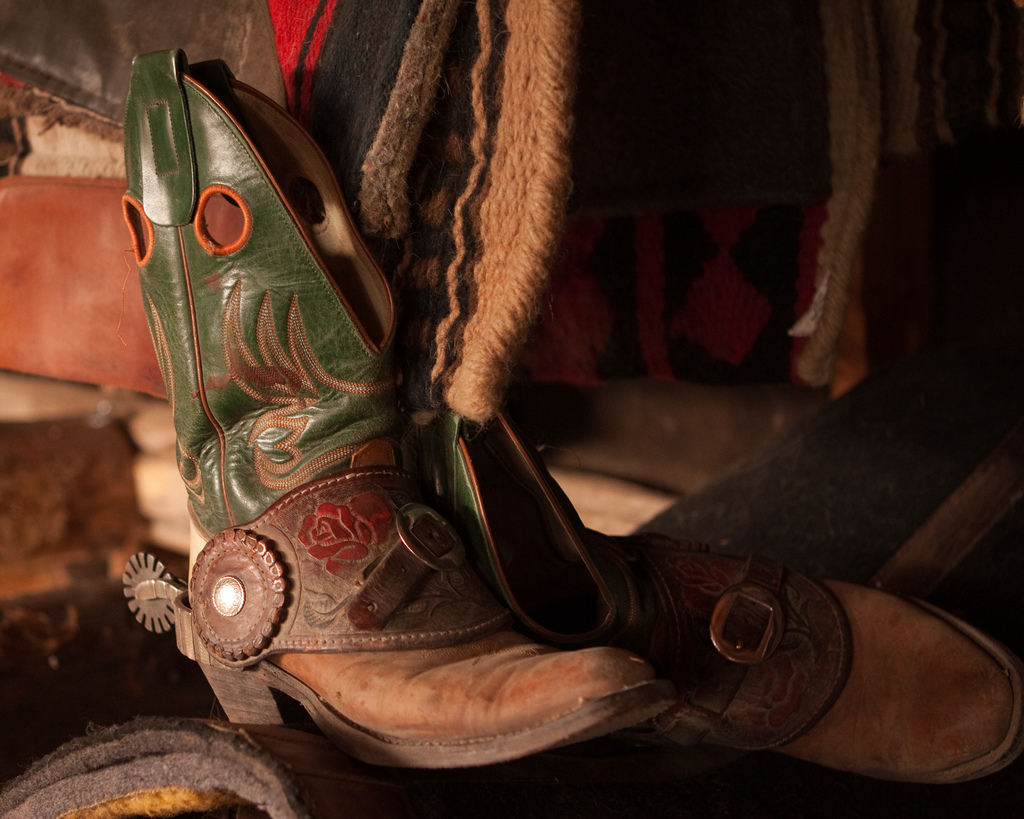 Image via Flickr by chaunceydavis818
Chafed heels are common problems with Western boots because buyers don't always understand how this type of footwear is meant to fit. Western boots hug your foot around the instep. This is where you should feel a close fit, not at the heel. When you first purchase cowboy boots, you'll have a bit of slippage at the heel. This lessens over time, but even a well-worn boot should slip a bit when you walk for optimum comfort.
Your heel should lift between 1/4 and 1/2 inch when you're trying on new boots. Anything less, and you'll find the fit is ultimately too close, leaving you with some serious discomfort over time.
Excessive Slippage
While some slippage is good, you don't want to take it too far. When you pull on a Western boot, you should place your foot inside it and give the pull straps a firm tug. A boot with the proper fit will give you some resistance before your foot pops into place. If your foot slides right in without that audible thump when it hits the bottom, the boot is likely too big.
Understand that cowboy boots are not made like slip-on flats or other shoes you might have. The pull straps have a functional purpose. If you don't need them, the boot isn't a good fit.
Tight Toes
Your boots shouldn't touch your toes. If you feel that your toes are being squeezed or pinched, the boot size isn't large enough. Going up a full size might leave you with too much wiggle room. Instead, try moving up just half a size for a better fit.
Unreliable Sizing
If you don't have a major boot retailer in your area, you might find it difficult to buy boots that you can try on in person. Online ordering offers a world of new possibilities, but it's not without its drawbacks. If you're ordering boots, stick with well-known Russell's brands such as Ariat, Justin, and Nocona. You can rely on standard sizing and outstanding quality with these options.
Understand that men typically need to go down 1/2 to one full size from their athletic shoes to get a good boot fit. Women should size down 1/2 size if they have narrow feet. The average boot width is D for men and B for women. Consider width carefully, as it's the firm hug in the middle of the boot that helps keep it in place, rather than its overall length.
When your boots fit properly, they can provide you with years of comfortable wear. Make the right choice in-store, and treat your boots well for a long, happy stint with this stylish footwear.