When your child hits the teen years, it may seem like she doesn't have time for you anymore. Maybe he's always out with friends or playing video games. Maybe she's always on her phone. Perhaps it seems like you're each always going in a different direction and although you want to spend time together, it's difficult to feel connected. As your child enters the teen years and starts growing into his or her own person, you may find you need to take more effort to really spend time together and feel connected. Here are some ideas that might help.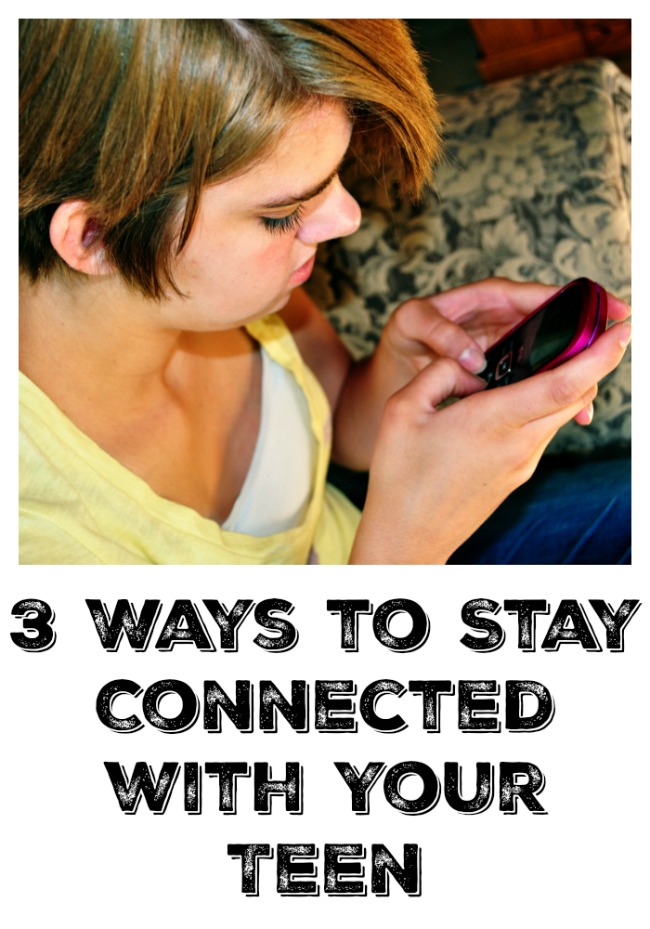 How to Connect With Teens
1. Be available. When your teen does want to talk, make yourself available. You should always be there and be fully there. Put down your phone, step away from the TV, go someplace private away from other children and just give your teen your full attention. Sometimes it's difficult for teenagers to come to their parents with things and when you make yourself available, this makes it a bit easier. Also, when your teen does come to you, show him he matters by giving him your full attention. Don't nag and just listen. He'll be much more likely to come to you again in the future.
2. Make it a date night. Schedule time once or twice a month that you take your teen out and spend time together. You might go to dinner and a movie, walking at the park, or enjoy some ice cream together at her favorite place. The idea is to get away from it all, away from your normal routine and home, and spend time together. You might want to let your teen help think of things to do on these dates but remember, no friends or siblings allowed – it's just the two of you.
3. Hold the advice. Unless your teen asks for it, try to resist giving advice. At the very least, limit the advice you give. You have had all of these years to teach your child. Now she's a young adult and hopefully the lessons you have taught have stuck. You don't need to be constantly giving your teen advice or trying to tell her what to do. It will come off as nagging, give the impression you don't trust her to make her own decisions and likely push her away
from you.
Now that you have these ideas for ways to stay connected with your teen, you can try them for yourself. We also encourage you to explore some ideas of your own. It can be difficult to sit back and observe your teen rather than trying to control or do things for them but if you can master this, you will stay connected and have a much stronger relationship. When they do need help, you'll be the first person they call.