I am a Sesame Place Ambassador. All thoughts are my own.
Do you remember me telling you about the fun we had last year at Sesame Place? It is one of our favorite places to go during the summer months. The kids get the biggest kick out of the rides, the water fun, and of course the characters.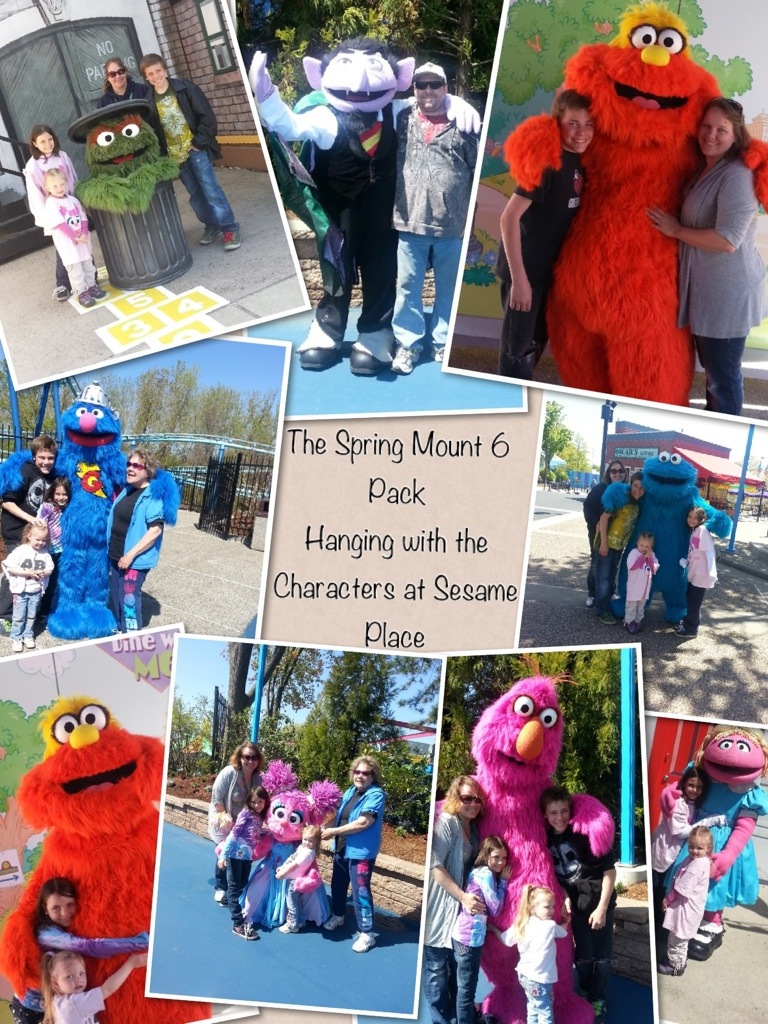 And this year we are even more excited to head out to Langhorn, PA because we want to see the new attraction, Cookie's Monster Land. Cookie's Monster Land is officially opening on June 2nd. And we can not wait.
Cookie's Monster Land will feature
CAPTAIN COOKIE'S HIGH "C's" ADVENTURE
Ahoy Monsters! Set sail on a high seas adventure with Captain Cookie. Enjoy the rolling waves of the ocean with the speed of the wind!

OSCAR'S ROTTEN RUSTY ROCKETS
Join Oscar the Grouch and his best pal Slimey as they blast off on their monstrous space mission! Even the grouchiest of grouches will giggle and glide through the straight-aways and around the curves in each trash-can rocketship.

HONKER DINGER DERBY
Cruise up & down and all around on the Honker Dinger Derby! Experience the twists and turns in colorful derby cars on this exciting ride designed for monsters 42" and up.

MONSTER MIX-UP
Get up, get down and go around and around with everyone's favorite furry monsters! Move and groove as you spin across the dance floor on this family favorite tea cup ride.

FLYING COOKIE JARS
Spin around in a giant cookie jar 40 feet above the ground for a monster's eye view of the park. Soar high into the sky while visions of cookies dance in your head. Nom, nom, nom.

MONSTER CLUBHOUSE
Everyone is welcome at the Monster Clubhouse – no secret password necessary! Discover new levels of fun, climbing, and exploring on this 3-story colorful net climb. Kids and parents alike will have a monster of a good time playing together on this fun filled structure.

MINI MONSTER CLUBHOUSE
The Mini Monster Clubhouse is a soft play area designed for kids 5 and under. While bigger kids play in the Monster Clubhouse, mini monsters can jump, climb, crawl and play their way through this colorful toddler play area.
Who else is excited get a chance to play at Sesame Place and Cookie's Monster Land? Well, since I am a Sesame Place ambassador, I get to offer my readers a chance to win a family pack of 4 tickets to be used during the 2014 season. Enter to win now. Giveaway runs until 6/14 at 11:59 pm est. This giveaway is open to anyone who is able to come to Sesame Place during the 2014 season. Accommodations and transportation not provided