Blogging is my career. I am the sole provider for my family and I make my money completely by blogging and being a freelancer. With that being said, it takes a lot of time. This year, I have started working on working smarter to get the same amount of things done so that I can grow and bring better content.
About a year ago I was using Coschedule. I loved how it helped me have everything in one place and I could easily plan, promote and schedule my content.
It worked great and helped me get things done easier. Since life changed quickly back then, I had to stop using Coschedule. And I noticed the difference right away.
Since I am trying to get things done easier, Coschedule is coming back. I realized the difference it caused in my workflow.
So what is Coschedule and how does it?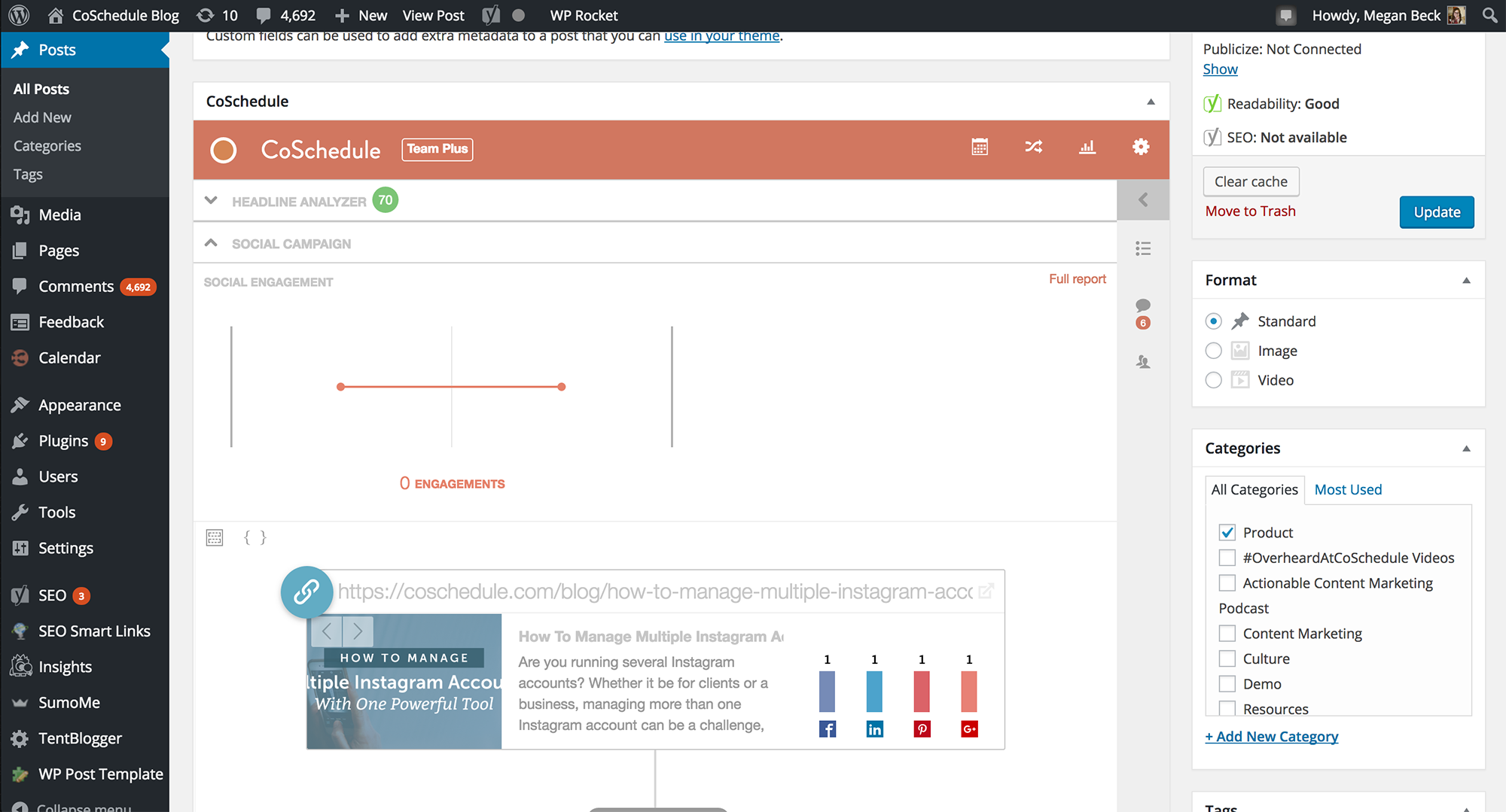 Coschedule is a content editorial that lets you collaborate, schedule and automate all of your blogging and social media content. It is perfect for a team of 1 or 2 or for larger teams, no matter the size. Using the drag and drop calendar, you can see and plan all of your content. You can decide what needs to be moved or changed easily because you can see it all in front of you.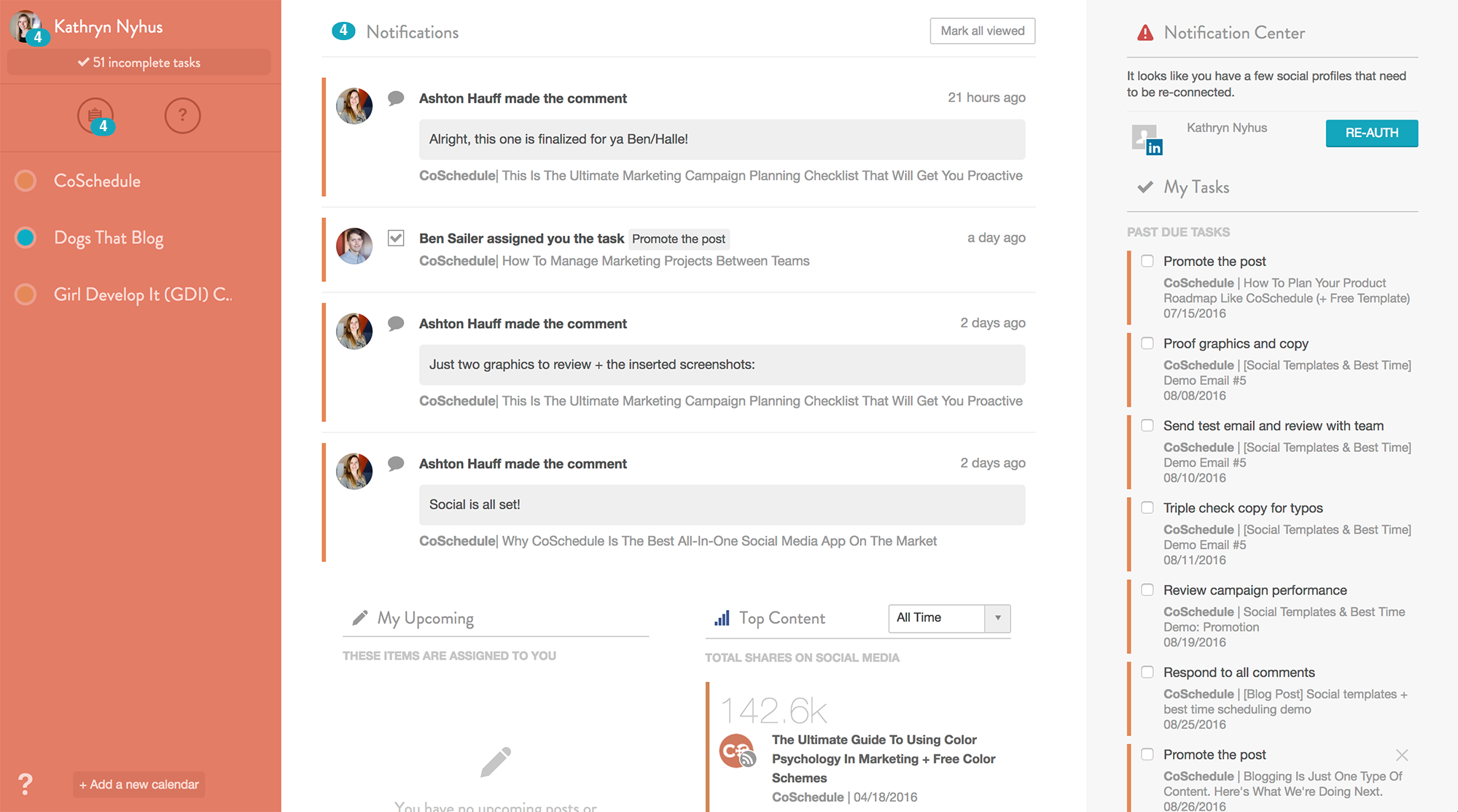 What is great is that Coschedule doesn't just work with blog posts and social media. It also helps you create webinars, ebooks, emails and more. You can add color coded labels to each so that it is easier to stay organized.
Meeting deadlines is one of the most important things that comes with making money from blogging, social media and freelancing. If I miss a deadline, I can lose out on a part of my compensation or all of it. It can also mean that I can not work with that company, brand or client again. Companies need to have someone who is responsible and dependable. Coschedule has everything in one place, and that helps you to not miss a deadline.
Because you have the ability to send tasks to people on your team or upload resources, you can get everything done in one place that helps you from breaking your work flow.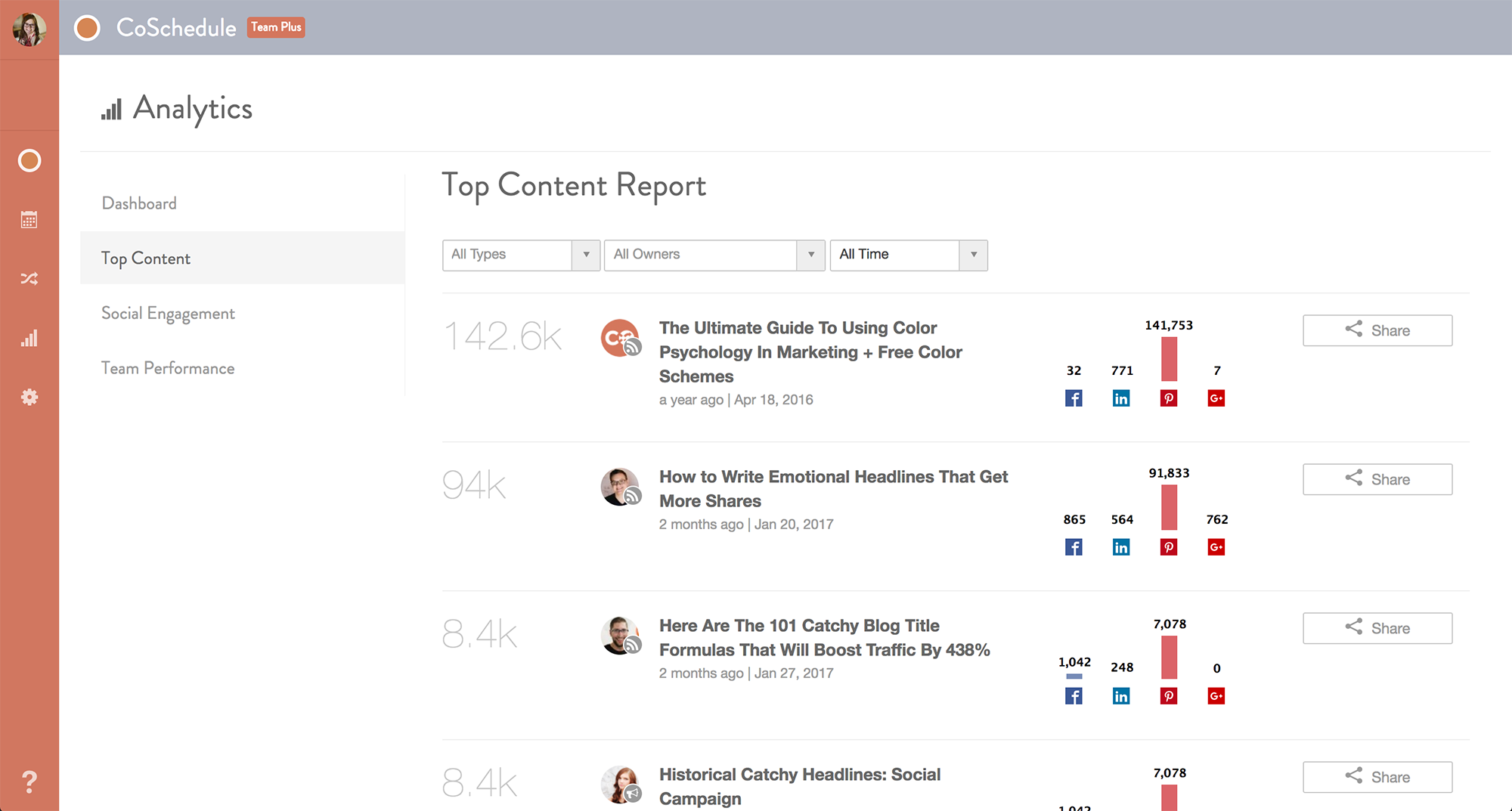 I can use the Coschedule calendar to create a social media schedule that becomes completely automated. I can set the schedule and it will continue to share my evergreen content with just a few clicks. That way, even when I am not at my calendar, Coschedule will keep sending out my best content and share it with my readers.
I can integrate Coschedule into WordPress or even use it to see how my site is growing by using the Google Analytics. If you are in the world of blogging, social media or freelancing, you know what kind of big deal this is.
There are many very large companies that use Coschedule because they know that it is great for scheduling and staying on track. It is great for being organized.
The only downside I have seen for Coschedule is that you need a separate plan for each site. If you have multiple sites, this does cause a small problem. But it is worth the investment to get your time back on track and not to waste as much of it. Work smarter, not harder.