This craft is sponsored by Dollar Tree.
A few years ago my cousin gave me the cutest gift. It was a cute little bucket with gardening supplies in it. While I could use the supplies, it was also so cute that it made a cute decoration. It is a really cute draft idea for gardeners.
The gift would be great for an end of the year teacher present, a birthday present, or just a because I am thinking of you.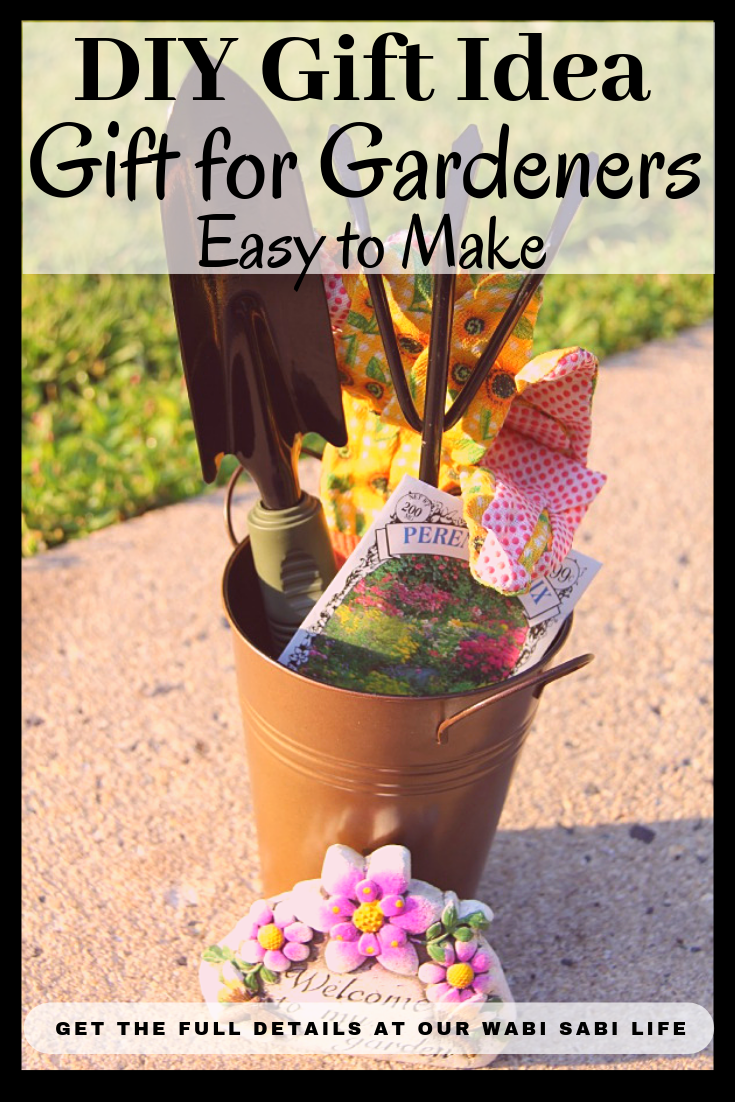 This is a really easy project to put together. And even better all of the items are available this time of year at Dollar Tree. If you are making this for a craft fair or for a lot of people, and you need more than a few of each item, you can order them from DollarTree.com. It makes sure that you can get the amount you need, even if the store is out.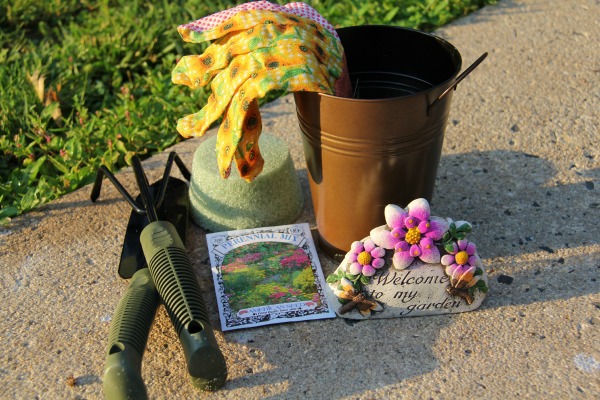 Start by getting a few things that remind you of things for a garden.
You can use a terra cotta pot but I love the pail. You can even go one step farther and paint it with a special message or buy one that is already decorated.
Gardening tools. I have seen tiny tools. These are really cute too but they can not be used, not really. So they are adorable for a decoration. Not so much if you think the person would rather use the gift.
A piece of floral styrofoam to help hold the tools up. You do not have to if your items stay put and are the right height.
I like to include a packet of seeds or bulbs. Then they can plant them and have beautiful flowers. Or veggies depending on the seeds.
I like to include gardening gloves because a gardener can not have too many sets of gloves.
And a cute decorative piece. I love these little Welcome to my garden stones. I seen so many cute ones at the store, it was hard to narrow it down.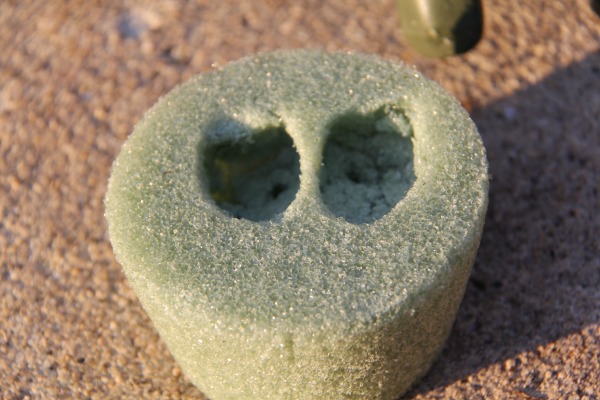 I like to make the indent in my foam before adding it into the pot. It makes it easier to keep the tools up right. And I find it harder to press it in in while it is on the bucket.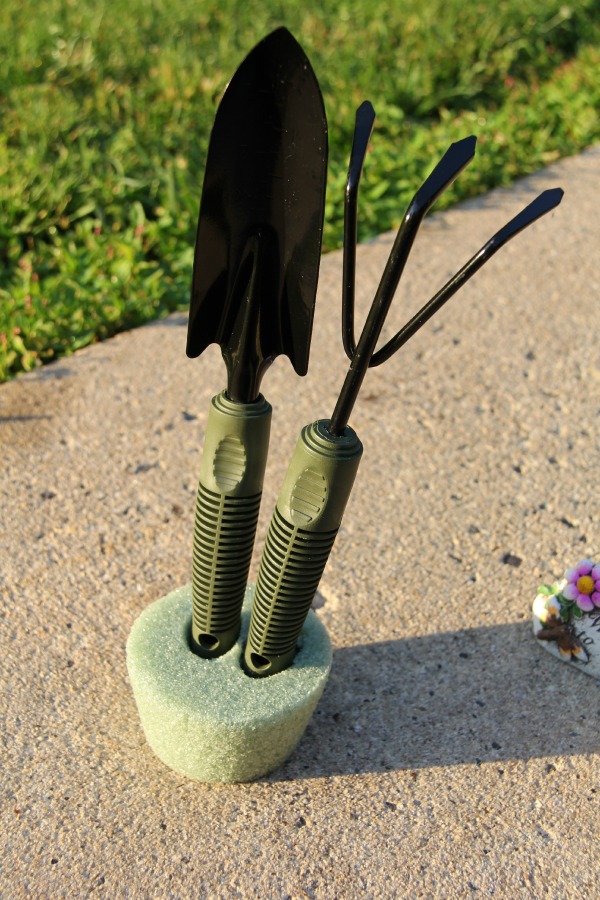 Once you have the foam ready, add in into the pot. The position the seeds. I like to add a little clear packing tap to hold the seeds just the way I want them. I add the gardening gloves to the back of the pot. It you want them to stand up, try using a stick or something that you can add into the fingers for support.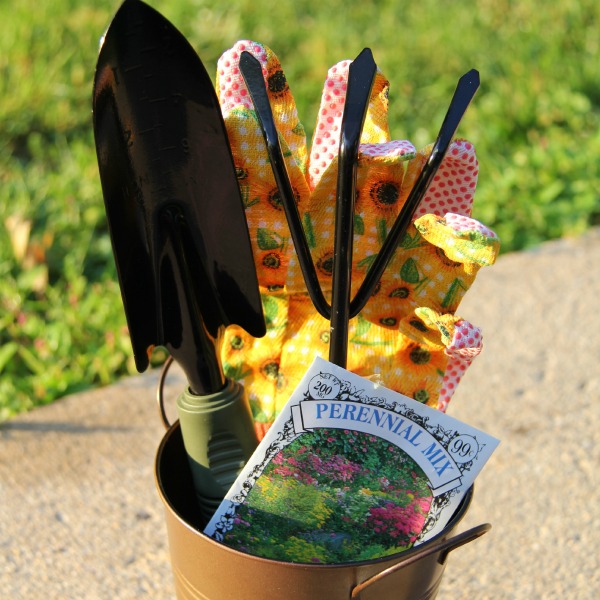 I tape the decoration on the outside. I like it on the outside because it looks nice and it doesn't take up the entire pail. I tape in the back and then a few pieces underneath.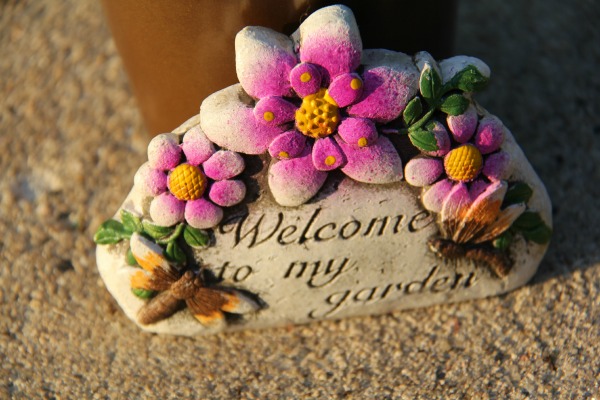 It takes about 5 minutes to put together, and cost under $10. This one cost me $7 but I could have added in a few more pieces or I could have taken some away.
If you are giving this to a teacher adding in hand drawn card that says Thank you for helping me bloom, is a very sweet touch.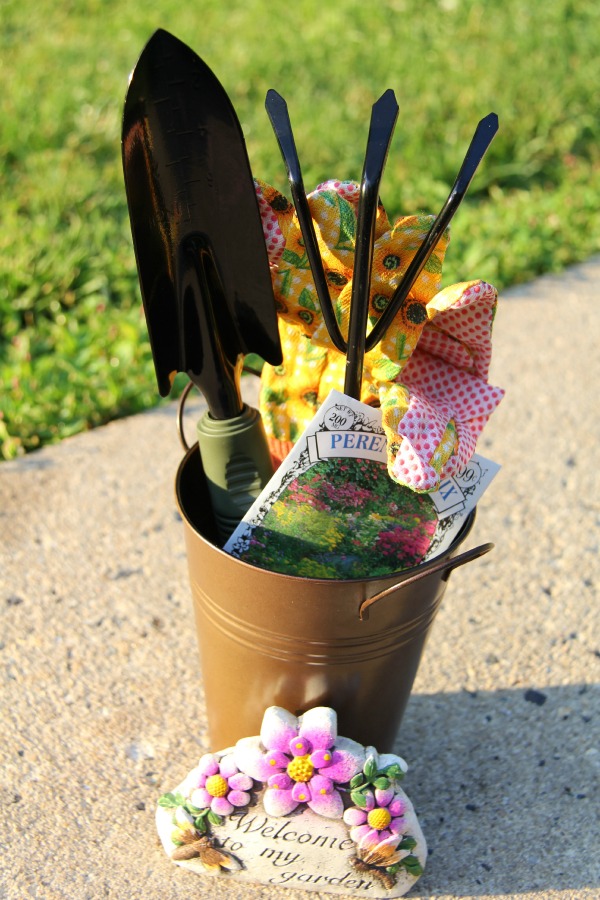 All the items to make this craft idea for gardeners are available at the Dollar Tree near you or online at DollarTree.com