Recently, Don's mom had to go into a nursing home. We helped his sister clean out her things. Ass you can imagine, or perhaps have dealt with yourself, it was extremely hard for them. They were dealing with the emotions of their mother leaving her home, trying to decide what to do with all of her things without throwing it all away and without taking it all and leaving it in their own house.

There were some dishes that had special meaning to Don and he knew that he wanted them. The problem is, we don't need these type of fancy dishes. So we decided to think of another use for them. I have been buying a lot of succulents lately and I have been using them around the house. I have also started propagating some of the leaves that have fallen off. Because I have a lot of plants around now, I knew exactly what I wanted to do with the dish. I would make a special planter with it.
Related:  Want other gardening ideas? Use Toilet Paper Rolls as Seed Starters , Create an Easy Gift Idea for a Gardener and a Create Topsy Turvy Planter.
Use this Gardening Hack to save money and time watering your plants.
The special planted is a way to display my plants but it is also a way to have something of his mom's around us all the time. The dish makes a beautiful planter that will always make Don smile when he sees it.
Pro Tip: Did you know you can buy succulents from Amazon? You can and the quality is great. Besides the quality the price is great too. You can also get succulent potting soil online too.
Start with a special dish or container.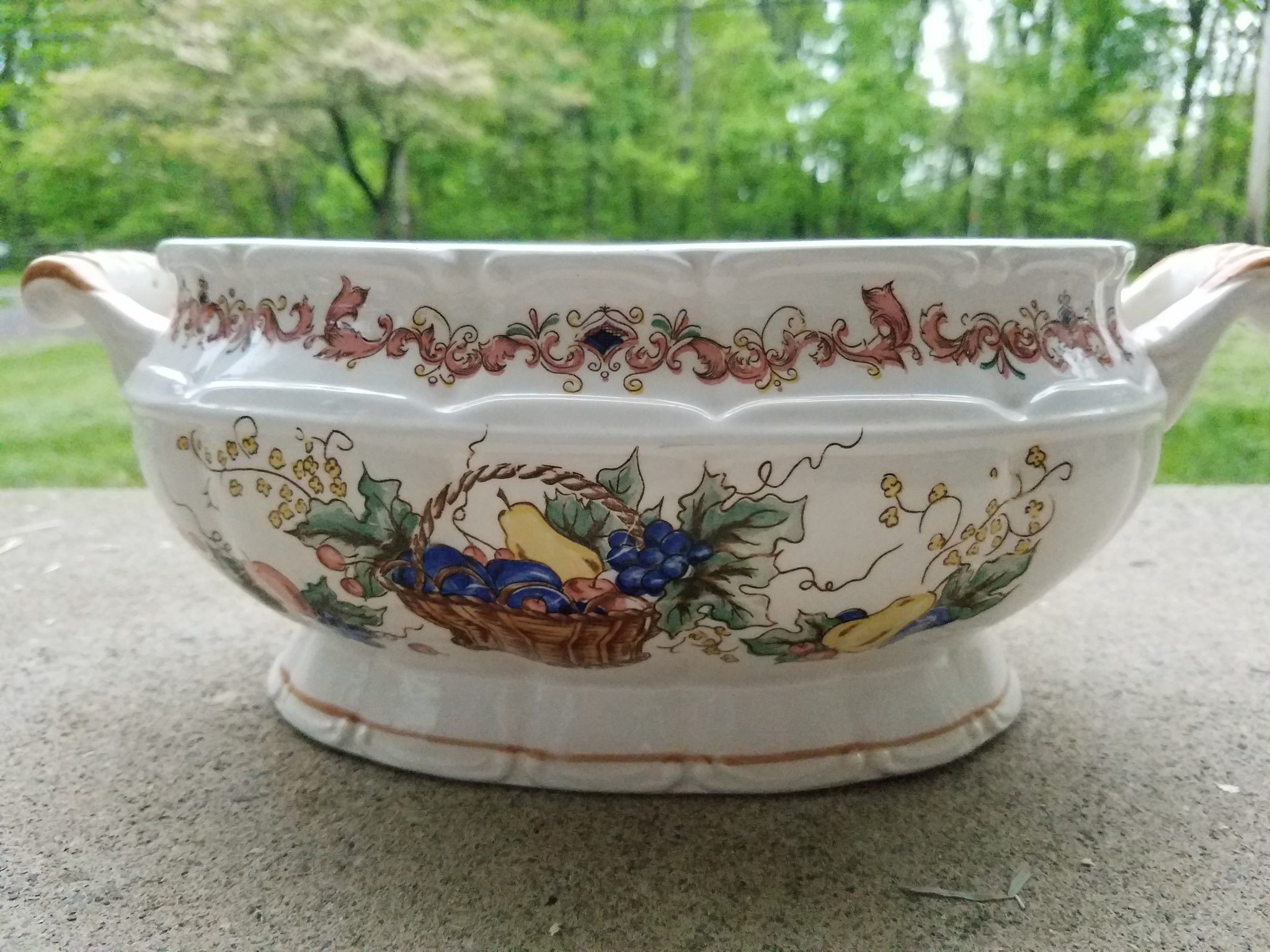 Fill it with potting soil. Make sure you are using the correct potting soil. If you are growing succulents, you need to make sure you have cactus soil because it is made to drain well.
The start arranging the plants the way you want them.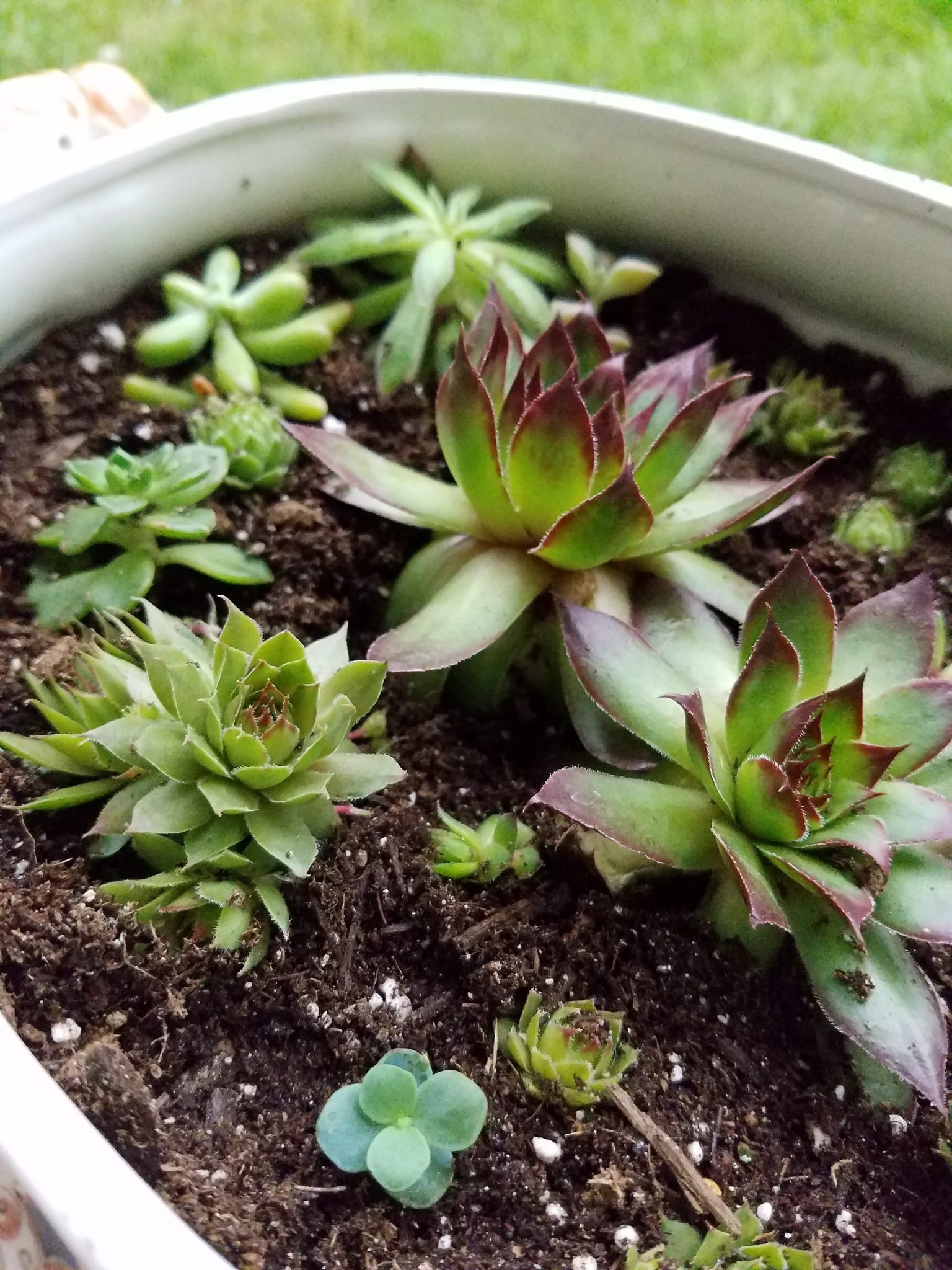 I left a lot of room between my plants because almost all of mine are babies. They have a lot of growing left and I wanted to make sure that I left plenty of room.
I love how the arrangement came out. I love that Don has a daily reminder of his mom. We will be turning some of the other pieces we brought home into other planters too.