This post is sponsored by Lunchbox. All opinions are my own.
It is no secret that people love their dogs. Most of us treat our dogs as one of the family, even one of the kids. This holiday season why not get creative with the gift you give to you favorite dog love, their pooch, or even  your own sweet little puppy.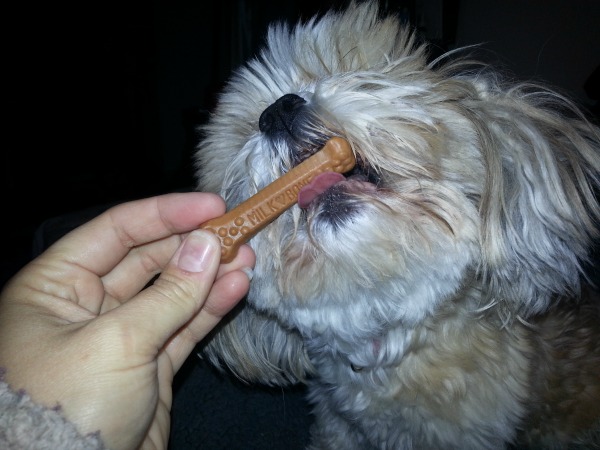 Big Heart Pet Brands ® has great treats that your puppy friend will love. Angel love the Milk Bone Brushing Chews but will happily eat any of the Milk Bone Brand treats. When the treats are good quality and filled with healthy nutrition, a puppy parent can feel good about giving the treats to their pets.
1. Build a Puppy friendly Gingerbread house. This is a cute way to give a dog lover great treats for their dog and a cute gift idea.
2. Create a wreath. Using the Big Heart Pet Brands treat, you can make a cute wreath. It will serve as a decoration, treat storage, and definitely a conversation piece.

3. Spruce up a treat jar. Maybe crafting is just not your thing, or too last minute to actually make something. Try just making a regular treat jar a little more festive. Use some holiday ribbon or a festive bow and tie it around the outside. A cute festive present in no time.
If you want other fun holiday inspired puppy craft fun, visit the See.Walmart.com/Treat-The-Pups to check out the DIY Pinboard.
Then be sure to enter to win a tasty treat for you little pup.
Big Heart Coupon Sweepstakes