Guess what movie we have been watching the past few days. Doc McStuffin- Cuddle me Lambie. It is a perfect movie for this time of year, but of course, in my house, Doc McStuffin is an all the time kind of time.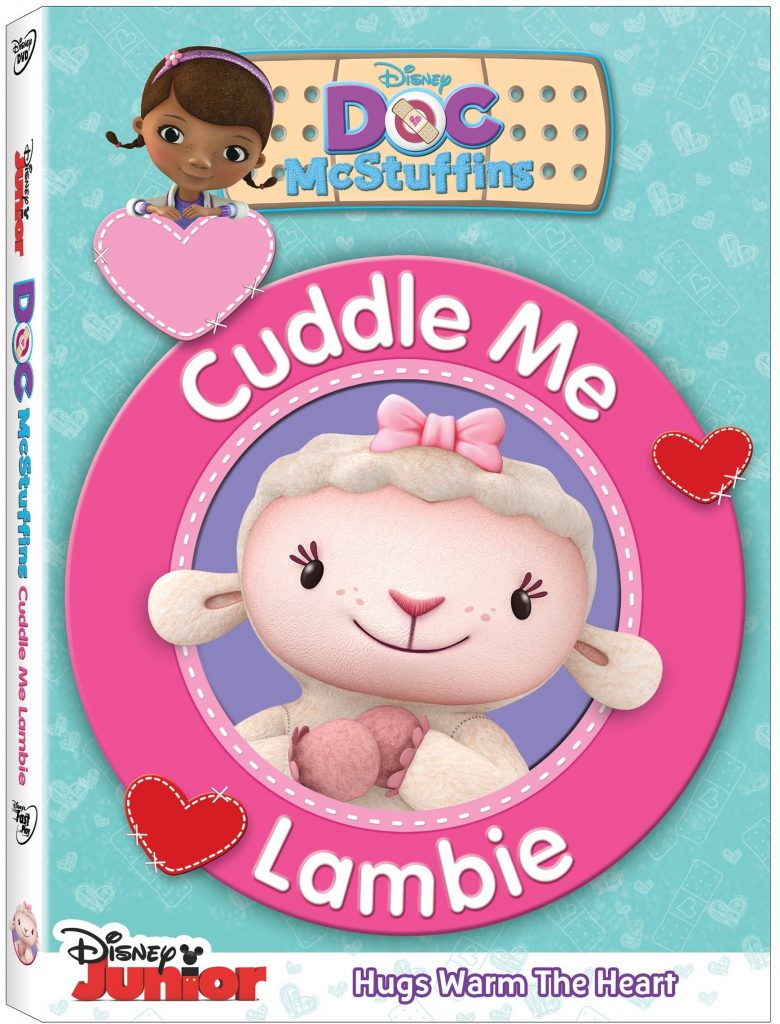 No one give cuddles like Doc's best pink plush toy Lambie. This movie is packed with great episode featuring Lambie, even the episode where Lambie learns that there is enough love to go around when Val shows up and starts handing out the cuddles.
Join Doc and the whole gang as they laugh, play and have a ball fixing boo-boos and discovering great ways to stay happy and healthy. Celebrate the power of true friendship as new, sparkly heart toy Val shows Lambie there's plenty of love to go around. Meet Donny and Alma's monster creation Charlie – who turns out to be very sweet and not scary after all. Then, see how Lambie gets out of a super-sticky jam! Bursting with five song-filled episodes and cuddles galore, this "hug-stravaganza" is magical fun your little one will adore!