I received a code from Minted.com to try out the service. All thoughts are my own.
The holidays are coming quick and I have been thinking about holiday gifts already. Some of my kids can be hard to shop for. So are some of the people in my family. When I was approached about trying out the Minted.com service, I wanted to see if they had anything that I thought the kids might like, because I haven't taken my Christmas card pictures yet.
There are some great stationary options and journals on the website. I decided  I would make Serenity a pretty journal with her name on it and our picture. She loves to write and it can be so hard to find things with her name on it. Plus a picture of us together would mean a lot to her.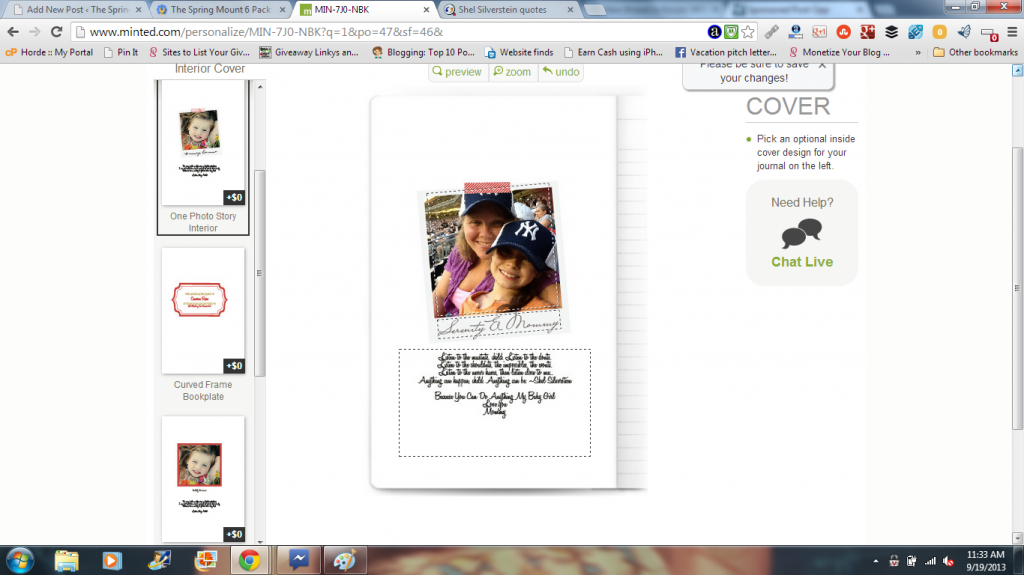 The design process is completely painless. It is a simple matter of clicking on the words to alter. Retyping it in and then clicking apply. Simply click next and it moves to the type of paper, and the back of paper. Then I was able to edit the inside of the cover. That was a simple step of uploading the picture I wanted. I could edit the words on this page as well. I also had the option of just adding words with no picture, or pictures with no words. Whatever I wanted.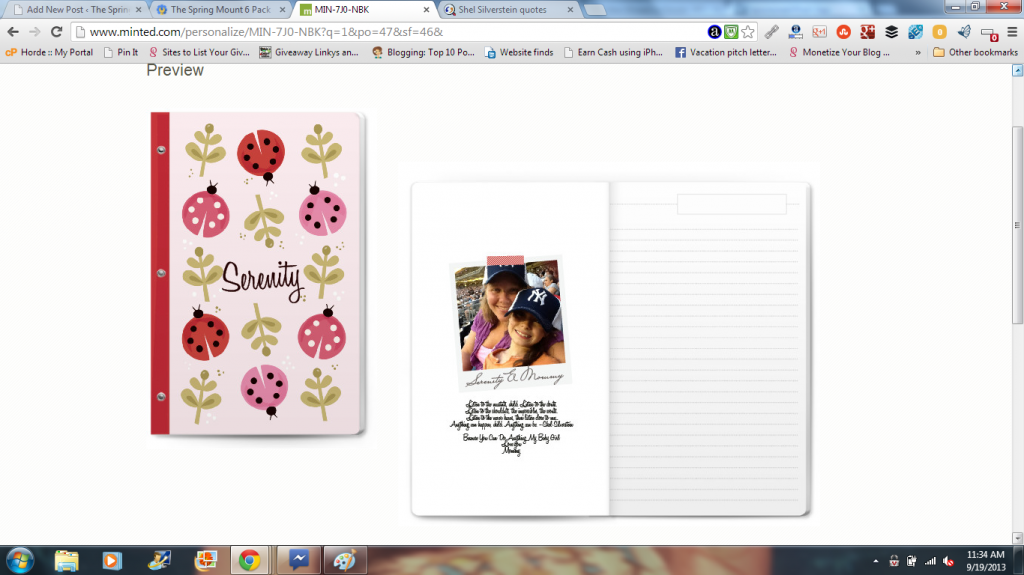 Then once I am happy with it, I save the project, add it to the card, and was ready to check out. I can make multiple of the same project, make different ones, choose different designs, and can customize everything I wanted, even make the cover a picture. The same goes with the other projects. They are just as easy to edit and customize.
I loved the service and as soon as I am ready to make more presents and my holiday cards, I will be using Minted again. The prices are reasonable and well worth the product. No matter what kind of paper product you are looking for, weddings, baby shower or announcements, even art for the walls.
Do you like to make photo cards? Do you use them often? Do you have any big announcements coming up? Why not give Minted a try.