I received these luggage tags from ElevenEleven. All thoughts are my own.
If you have ever flown or even taken a bus or train you have tried to find your luggage among all of the other bags sitting together. They pretty much all look the same. Unless you decide to add a giant oiece of colorful washi tape across it, it looks like every other bag going around in circles. YOu have your luggage tag on it, but it is white and again, looks like everyone else's. HOw about adding some personality and creativity to your tags.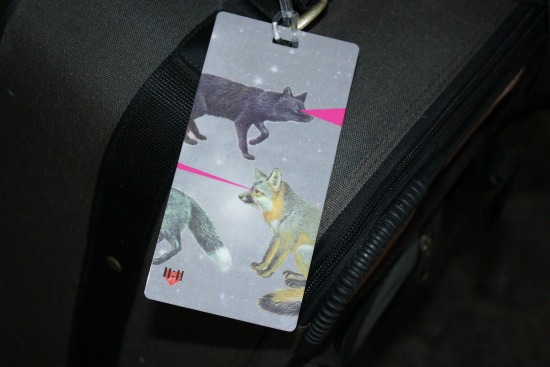 Eleven Eleven has some really cute luggage tags that will be able to see as your luggage goes past. Of course, the back still has all of the important information spaces so that you know if anything does happen to your bags during travel, they know whose it is and how to reach you.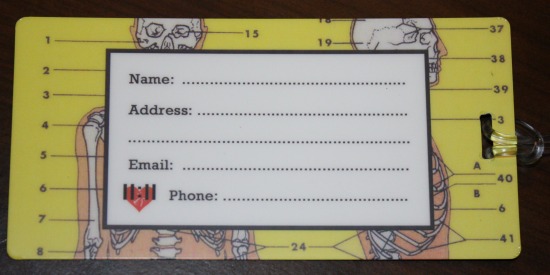 There are lots of designs to choose from, which means you can add some of your personality into the mix.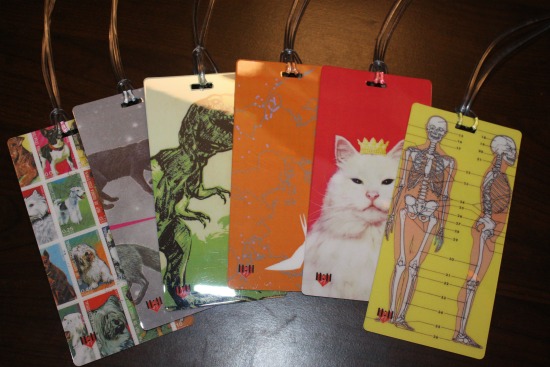 The tags are made of a great hard plastic and a strong rubber piece to attach it to the bag. It is easy to put on and take off, without much fuss, but stays well, so there are no worries of it falling off.
Eleven Eleven also sells other travel accessories like Passport holders. It is a great way to keep your passport safe while adding a bit of personality to it.

Eleven Eleven is now offering one of my readers, US only, a family pack of travel accessories, 4 tags and 4 holder. Giveaway runs until 1/4/13.