This is a sponsored conversation from KingofChristmas.com All thoughts are my own.
I can not believe it is almost time to get the Christmas decorations out. Where has the year gone. It is really flying by. We have a tradition in my house of no Christmas decorations come out until the day after Thanksgiving. And then we kind of go nuts.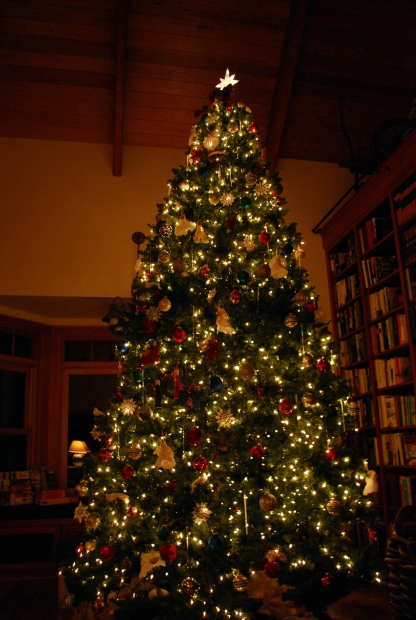 It is a tradition that started when I was a kid. My mom was never a Black Friday shopper so we would have a lazy morning after the big feast, and then about mid day we would start pulling out the decorations. And that night, we would go off and start looking for the perfect Christmas tree from the lots. I always loved having a real tree. Then when we moved up to Pennsylvania, our real tree tradition died off. My parents didn't want to deal with the hassle of watering it, worrying about a fire, the needles everywhere, and disposing of it afterwards. So we started using an Unlit artificial Christmas trees, but I always swore I would have a real one when I grew up.
As I have grown up, I have learned why we switched. Real trees really are a pain. They just add too much more stress to the holidays. For us, in addition, my husband is allergic to pine. Go figure. So now we have a 7 foot artificial Christmas tree. The kids love as soon as they see that box come out. We all have our own special Christmas ornaments and they have fun adding them onto the tree.
If you are looking for a new Christmas tree, or a fun giveaway, The King of Christmas is giving away a Cypress Spruce Christmas Tree With LED Lights ($249 Value!) and $100 Gift card At Kingofchristmas.com. You can see the details and enter their Christmas Tree giveaway on their site.
What kind of Christmas tree do you have? When do you start bringing out the decorations?