Who else is doing the happy dance because school started? I love having the kids home and spending every day with them, but when they start to get sick of each other and start to fight, I am ready for school. Usually by mid-August they are tired of each other, tired of every activity known to man, and tired of the house in general. They are asking for school. Here is the problem though. The kids get sick of sandwiches after a week because they are used to having something different for lunch everyday. Here are a very simple and easy Back to school Lunch ideas that are not the same old same old boring sandwiches.
I want to make sure what I am giving the kids is good for them and I prefer whenever I can give them organic. Organic doesn't have to be a splurge or something that is out of reach because the kids refuse to eat it. Annie's Homegrown makes finding better for you choices to give the kids a snap.
Shells N Cheese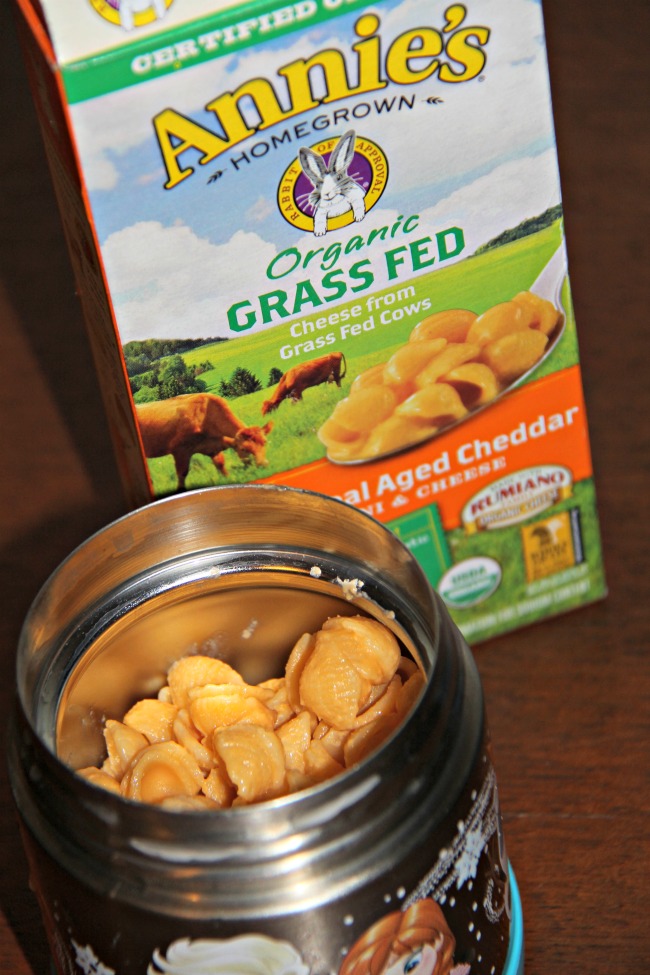 My kids love mac n cheese. I hate the artificial dyes and chemicals in them. Make Annie's Organic Shells and Real Aged Cheddar Mac and Cheese. All the good stuff, none of the junk. Make it the night before and reheat it or make it first thing in the morning. Put it in a thermos and it will be hot at lunch time. Pair it with a fruit and some of Annie's Cheddar bunnies for a perfect lunch.
Cereal for Lunch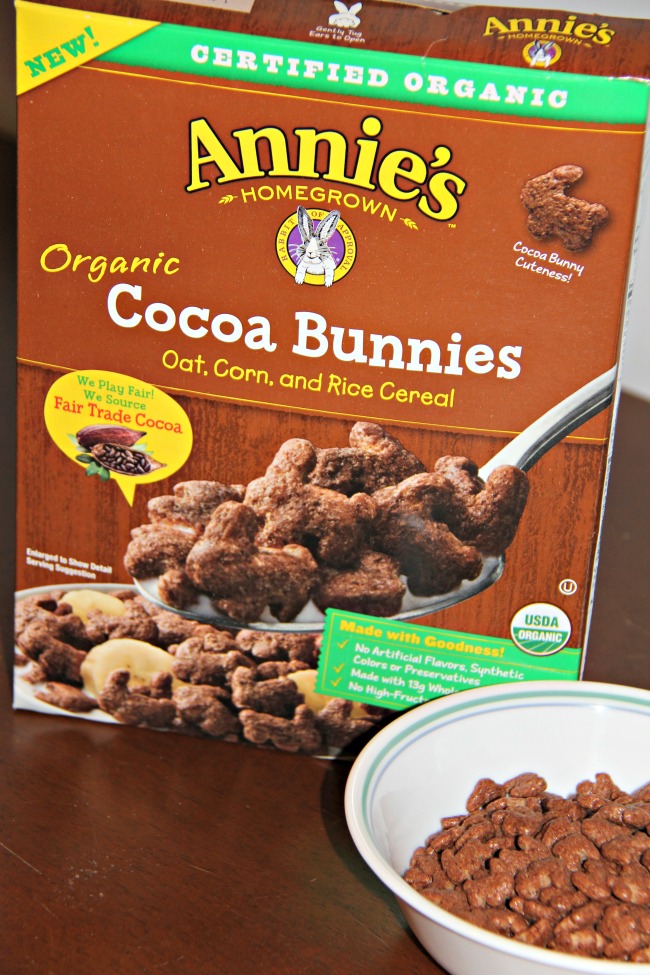 Why not. Our kids even eat it for dinner. I don't think for is for any certain time of the day, so cereal for lunch makes complete sense. Annie's offers 2 great tasting organic cereals that kids will love. To pack cereal for lunch, use a thermos or insulated water bottle and pour in the milk. Put the cereal into a container, add some fruit and the kids have a lunch that will leave them smiling.
Apple and Nut Butter
When is a sandwich not a sandwich. When it is an apple. Take an apple and slice it into rings. Remove the core. Layer each slice of apple with some nut butter, or other type of non-nut butter, and layer together. This is a simple way to pack an apple with dip and keep the apple from turning brown. Add in a snack and a hard boiled egg and this lunch is filling and nutritious.
Using the Annie's Homegrown products my kids love, it is easy to get them to eat organic. And I know they will love the lunches I send with them. What are you doing to make easier lunches for your kids? Head to your local store and grab Annie's today. Need more lunch box ideas? Check out ideas from Annie's.