I partner with Dinosaur Train to bring you this post and giveaway. All Opinions are my own. Did you know that World Habitat Awareness Month is a worldwide observance for the need to protect the habitat of all Earth's creatures and to make a conscious effort to preserve nature's ecosystems, celebrating the spirit of unity between people, animals and the natural environment. The Jim Henson Company, PBS KIDS, Readers Digest Children's Books and Dinosaur Train are jumping onboard to celebrate Earth Month too! Celebrating Earth Month is the perfect time to share the new Dinosaur Train book: Buddy and the Nature Trackers. Join the Dinosaur Train Crew as they get outside, enjoy the spring and see what there is to see around them.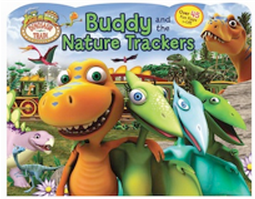 Buddy and his family are heading out to the great outdoors, searching for "action words" of things to do, "colors" of crystals in a cave, opposites at the Block Party, pairing the eggs with their mothers, and counting things around them. This book is full of learning activities and interactive play while kids lift 45 flaps to see what is hidden underneath.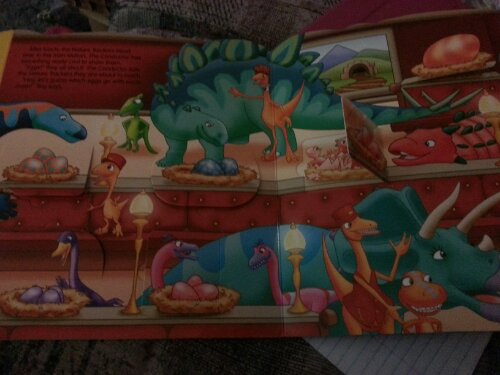 Consider joining the Nature Tracker's Club, a FREE to join community of young children, their families and educators committed to learning about nature and doing good things for their environment. You can download your Dinosaur Train's Nature Trackers Club Guide Book, available here and when you have completed all four activities, simply mail in the form provided in the book along with a self-addressed stamped envelope and receive an official Nature Trackers member token!

Besides the ideas from the Nature Tracker's Club, why not consider Geocaching. This is a great way to get out, get some fresh air, some exercise and really gets kids excited about "treasure hunting". Geocaching is a family friendly outdoor adventure that blends technology, gaming and environmental discovery. See some of our Geocaching Adventures. Take the Dinosaur Train Geocaching Challenge! Each geocache features one of the dinosaurs found on the online Dinosaur Train Field Guide and contains educational information related to that dinosaur.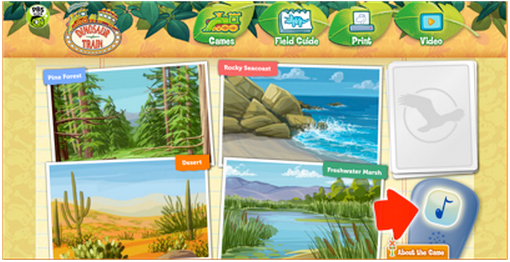 When looking for some indoor downtime, why not check out the online game, Backyard Theropods! You can grab a copy of the book for yourself from Amazon or in store. Now if you are looking for a chance to win the book, Buddy and The Nature Trackers, from Readers Digest Children's Books and Dinosaur Train, here it is. One lucky US Reader will win. Contest ends 5/10 11:59 pm EST.