This post contains affiliate links. If you buy something from them, I earn a small percentage that helps keep The Spring Mount 6 Pack running.
So, Halloween is approaching quickly. My oldest son is awful about choosing a costume, so I figure he can not be the only one. Need some ideas for fun, creative, quick easy DIY Halloween Costumes with household materials:
DIY Halloween Costume Ideas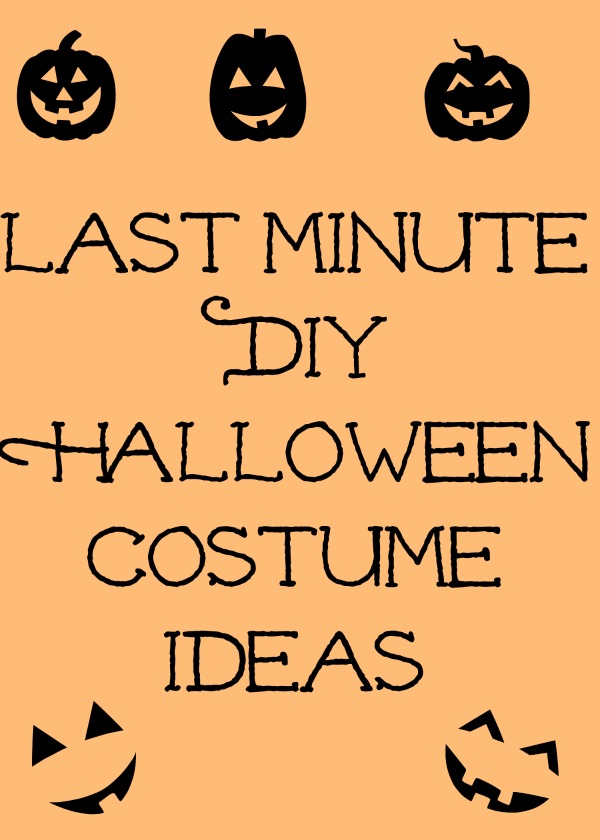 Candy Cane– Wear white clothes and use red duct tape. You can also add green duct tape too. Apply in a diagonal strip pattern.
Cotton Candy– Wear white clothes, use pink tulle (available at Walmart even) cut it up and apply in  bunches with safety pins.
Charlie Brown: Wear a yellow tee, black marker or fabric paint (for zig zag stripes on the tee), black pants
Where's Waldo: Red and white striped tee (very easy to make with either markers, paint, even duct tape), beanie, eye glasses, jeans
Present: Cardboard box (that's big enough for you to fit into!), wrapping paper, ribbons/bows
Bunch of Grapes: Green or purple clothes, matching balloons, safety pins. This one even one a prize last year when I took my girls to a Halloween parade.
Rainbow: Using a white shirt, paint the colors down your shirt, or if you have a bunch of friends you can each wear a single color of the rainbow.
Dry cleaning: Plastic dry cleaning bag (just slip it over any outfit), add a tag.
Hersey Kiss: Use a garment bag, a hula hoop and tin foil
Raining Cats and Dogs: Wear a raincoat and rain books, use and umbrella and attach stuffed cats and dogs on the top.