I received tickets for 2 to visit Go Apes Adventures. All thoughts are my own.
I have always wanted to go zip lining. It is on my adventure bucket list. Come on, how could I NOT want to hang out up in the tree tops for 2-3 hours, doing obstacles and flying across a lake.
Go Ape Treetop Adventure Course has zip lines, obstacles and tarzan swings. You start out with a 30 minute training course. This is where they teach you step by step what to do. They watch you learn the steps for clicking yourself onto the tree and the zip lines. After your training course, you are free to enjoy the course, on your own, at your own speed. While you are on your own, there are instructors on the ground, patrolling the forest to answer any issues you may have.
We went to the Go Apes in Bear, Delaware, located in Lums Pond State Park, which is located under an hour south of Philly. The park is a perfect place to hang out in the tree tops.
I have seen other zip lining courses but they rarely have the obstacles that I saw at Go Ape.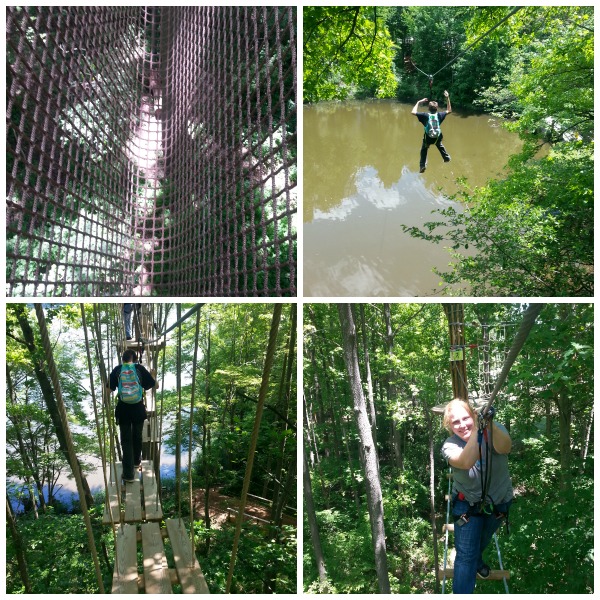 The 5 zip lines take you across the lake. The views are simply breath taking.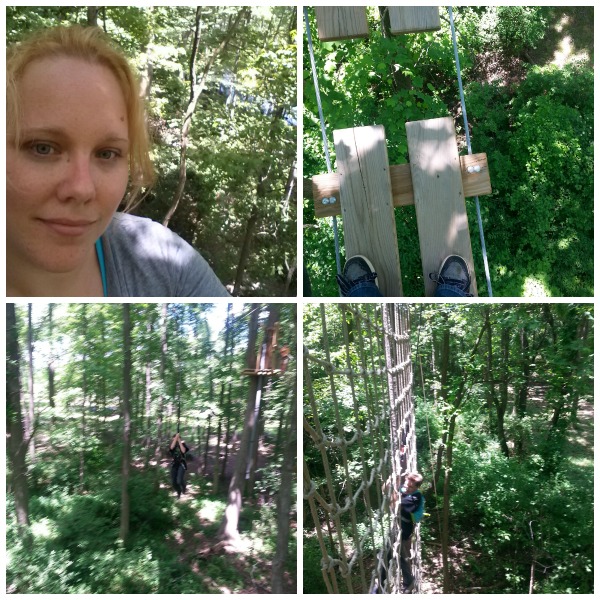 Then we started in on the obstacles. It looks easy, but believe me, it is a heck of a workout. You are trying to balance, (Don't worry, you are strapped in), walk and make your way across the rope swings, ring walks, cargo nets, and rope ladders. As you are tying to make your way across, you are up 40-50 feet in the air.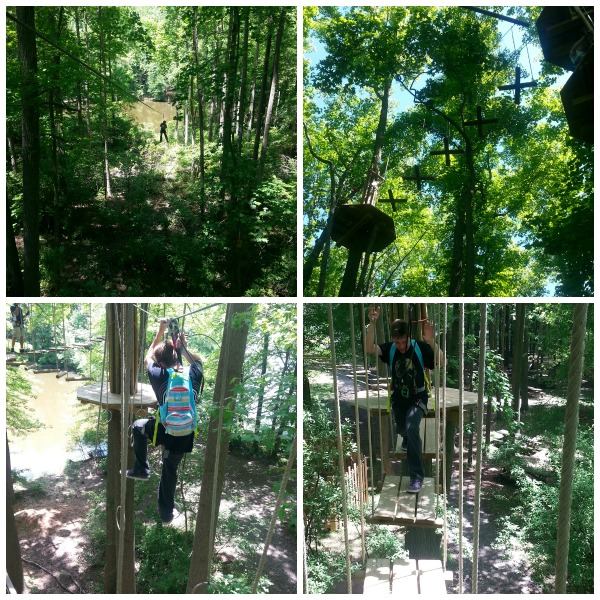 I highly recommend bringing gloves because by the end, my hands were extremely sore. But it was one of the most fun adventures that I have had. There are 6 locations so be sure to find a location near you.