I absolutely live for all things Fall and Halloween-themed! I love decorating my house to bring in the season.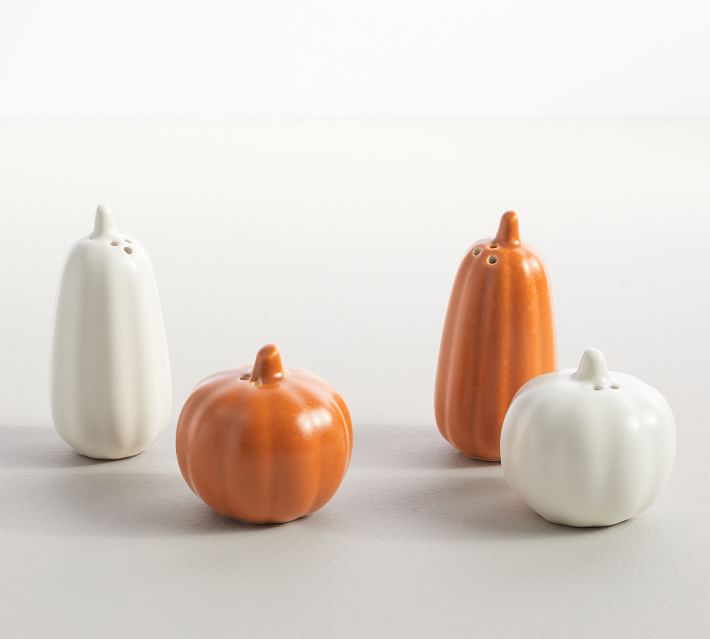 I have been searching for an addition to my dinner table and found these cute Pumpkin Shakers for a simple yet eye-popping piece to my fall dinner set. These are great for Thanksgiving dinner too!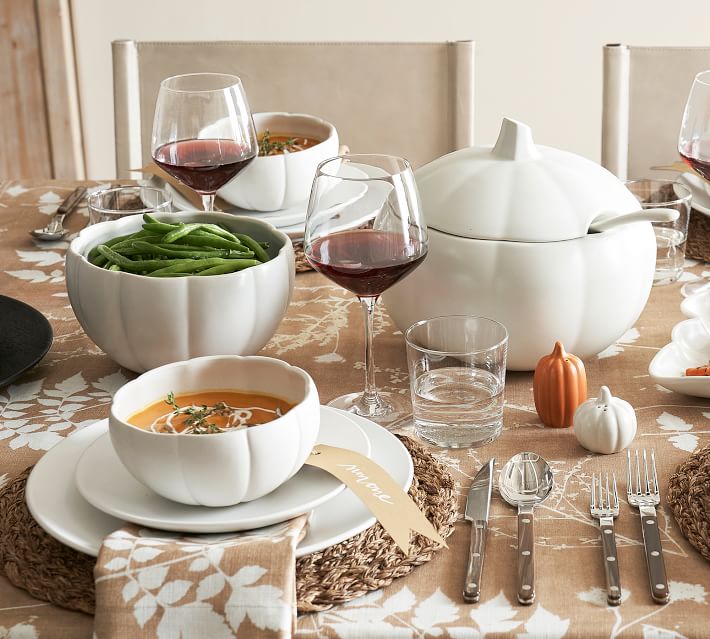 Aren't these pumpkin shakers just the cutest!? I am all for keeping them out the entire year!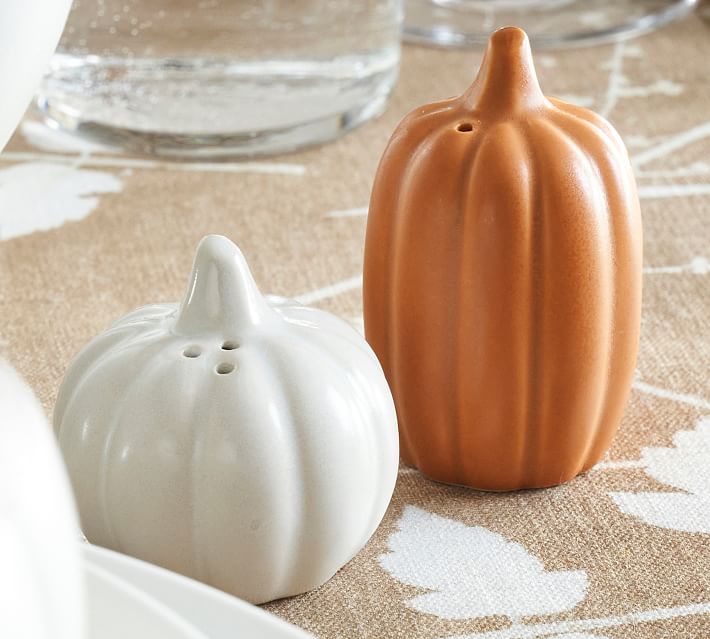 These shakers have two colors to choose from, you can pick traditional orange or white! I loved the idea of mix-matching the colors!
If you are like me, you would definitely want more dinnerware to go along with these shakers! Pottery Barn sells more Pumpkin themed bowls and cups to go with your fall-themed set-up. I plan on getting everything I can!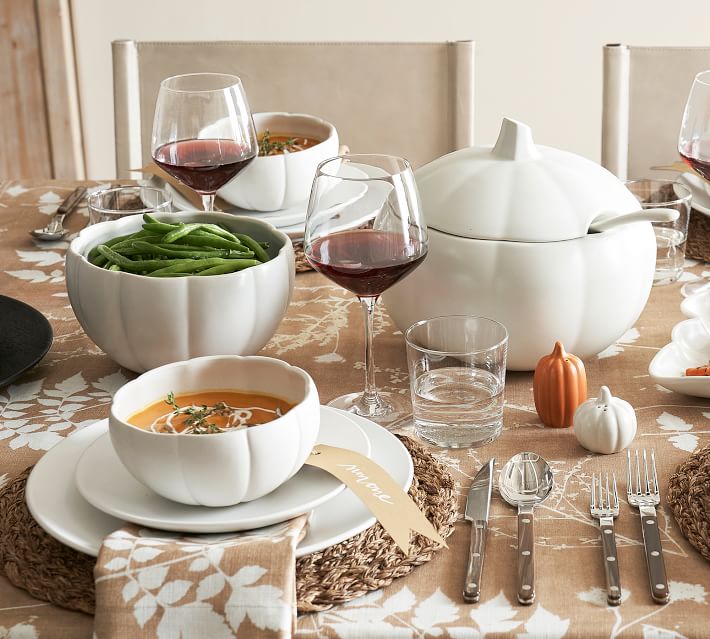 Pottery Barn has the best dinnerware for this Fall season, so be sure to grab bowls, cups, and these amazing pumpkin salt and pepper shakers! These are great if you are hosting Thanksgiving dinner or even just to have more adorable decor in your house!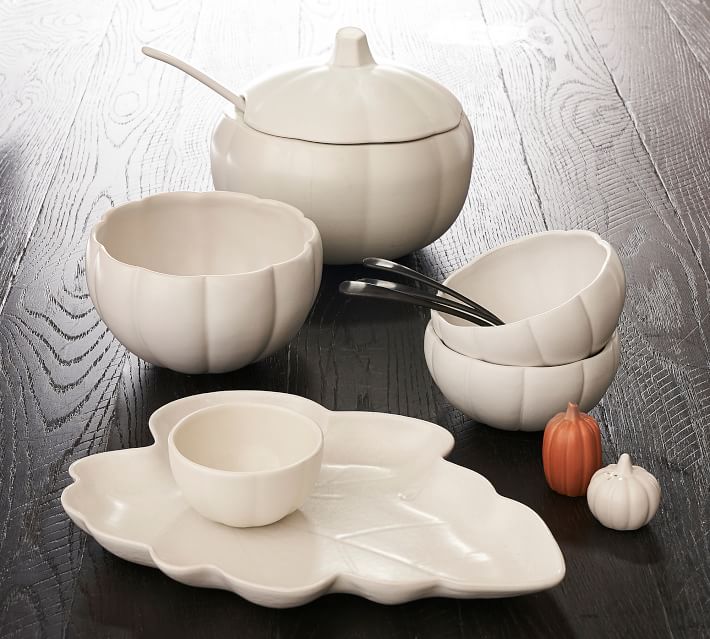 And of course, you need these Pumpkin Shaped Stoneware Mugs to complete the look. How gorgeous are they!