I received Spin Nation for review. All thoughts are my own.
My girls love all things creative. They will sit around for house doing crafts and making things. They will make crafts out of anything, pieces of paper, beads, the container of oatmeal, whatever. That is why I knew that DohVinci Spotlight Spin Studio would be something that they would love.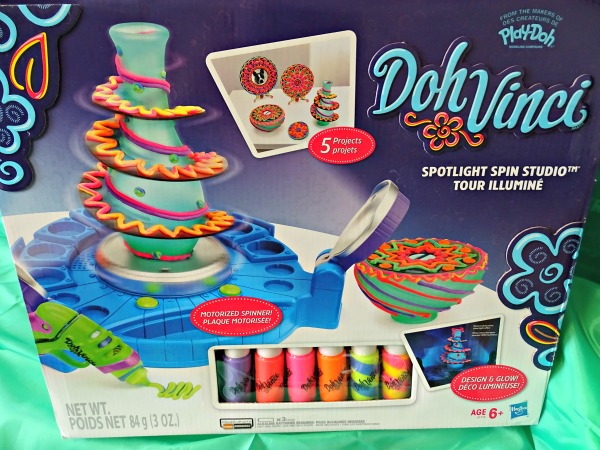 DohVinci reminds me of a combination of silly string and puffy paint. Using Deco Pop tubs and a styler, kids decorate their projects and create 3D lines. As the paint comes out of the styler, it looks like you are painting with silly string. It isn't wet like paint, so it isn't making as much of a mess as paint, but it dries and hardens like puffy paint and is raised off the project.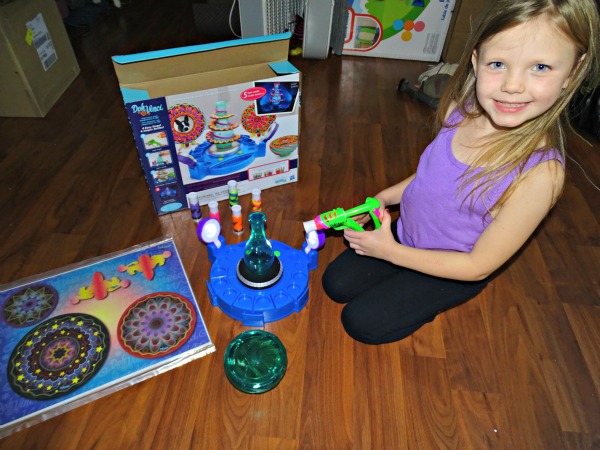 The spin wheel is a motorized spin wheel that has a light and makes decorating even easier. When the kids are done their project, which include 2 vase projects 1 frame, and 2 art boards, and ready to display them, the can choose from 4 colorful and flashing light styles to feature your masterpiece in a spectacular lightshow!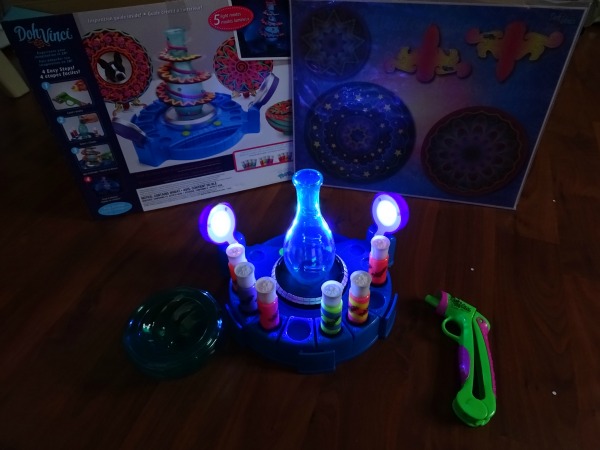 DohVinci Spotlight Spin Studio is available online and in stores, like Kmart, ToyRUs, and Target. If you have crafty kids, the DohVinci Spotlight Spin Studio will be the perfect gift idea for them.