This post is brought to you from TunnelBear. All thoughts are my own.
My son went to Germany a few years ago for 3 weeks. He had the most amazing opportunity to visit the country, go to the local high school for 2 weeks and live with a German family. He traveled the country, went to museums and churches. He just got to have the most amazing experiences. But he noticed that life for him in Germany was different from how it is for him at home. And, at times, he found himself a little homes sick and needing that little bit of home.
While he spoke German, a little, he didn't know enough to carry on full conversations or to be able to understand everything. So when the family went into their room in the early evening, he was left trying to understand German TV by himself. He didn't do so well.
At home, he watches most of his shows on Netflix, but he was not able to get Netflix, or Hulu, or any of the apps that he uses to watch movies and shows to work for him. He couldn't even listen to the music apps like Pandora or Spotify while he was there. Turns out that these types of apps do not work in other countries. If he had something like TunnelBear he could have had that piece of home.


TunnelBear is an app available to download for PCs, Macs, iPad/iPhones and Android based devices. It gives you a secure VPN that allows you to browse the internet and use apps securely. It gives you the ability to "tunnel" to another country's ISP address and then the apps think you are located there, granting you access to the apps you know and love.
So if Anthony had TunelBear when he was in Germany, he would have been able to watch Netflix, Hulu, or any other television app. He could have listened to his Pandora channel. He would have had that piece of home.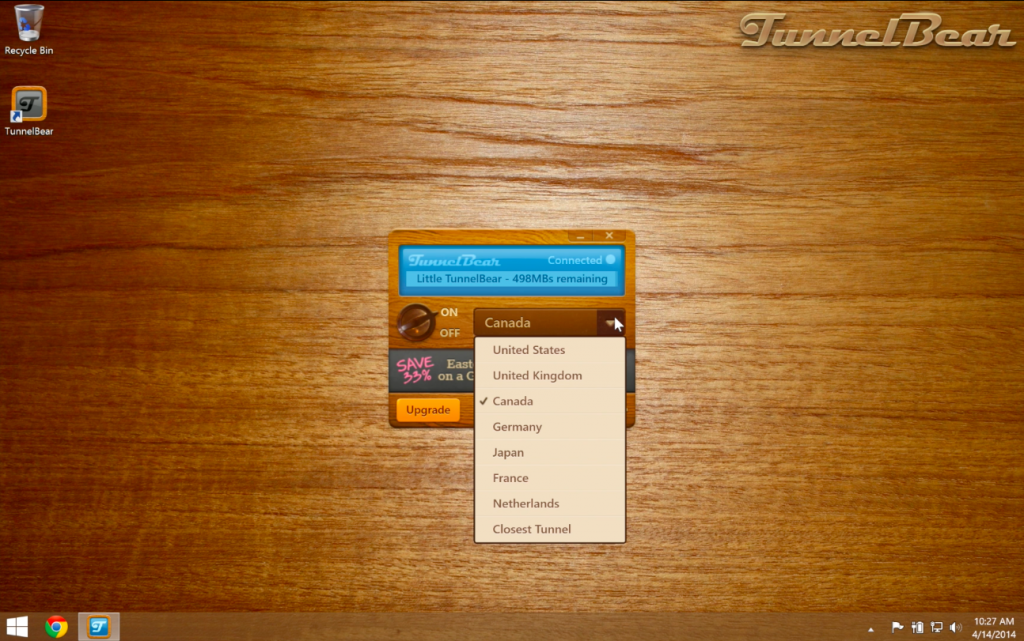 It is really easy to use. Once you download the app and create an account, you get 500MB of free tunneling. Then you can use their Twitter promotion in order to get an added 1Gig of tunneling for free. There are a few paid options that will give you more time and data to use. The plans are extremely reasonable, $4.99 a month for unlimited tunneling and you can save 17% by paying for the year at once for only $49.99
You just use to toggle switch in the app to start the VPN connection. Then choose the country you would like to view as. Open the internet or app and you are on your way. It's simple.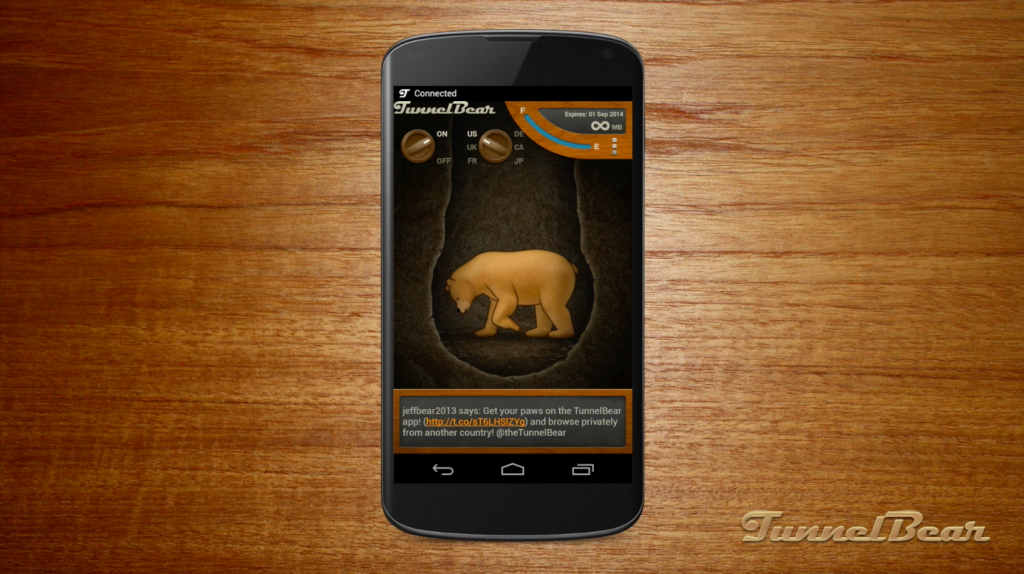 But what if you aren't abroad, what can TunnelBear do for you. If you are on public WiFi while you are out and about or traveling, you might not want anyone looking to see your location. Think about when people use a post office box in order to receive mail. It reroutes the mail to their box and can then be picked up anywhere. A VPN will do the same thing. It keeps a lot of those websites that are grabbing information of where you are surfing from getting your personal information.