I received this game for review. All thoughts are my own.
If you like fast paced speed puzzle games, you are going to love Panic Labs from Gigamic. Panic Labs includes dice, plastic token to help you keep score, and 25 illustrated tiles. The idea of the game is you and your kids work in a lab. There is an amoeba that has gotten loose and it is your job to find it. How hard can that be?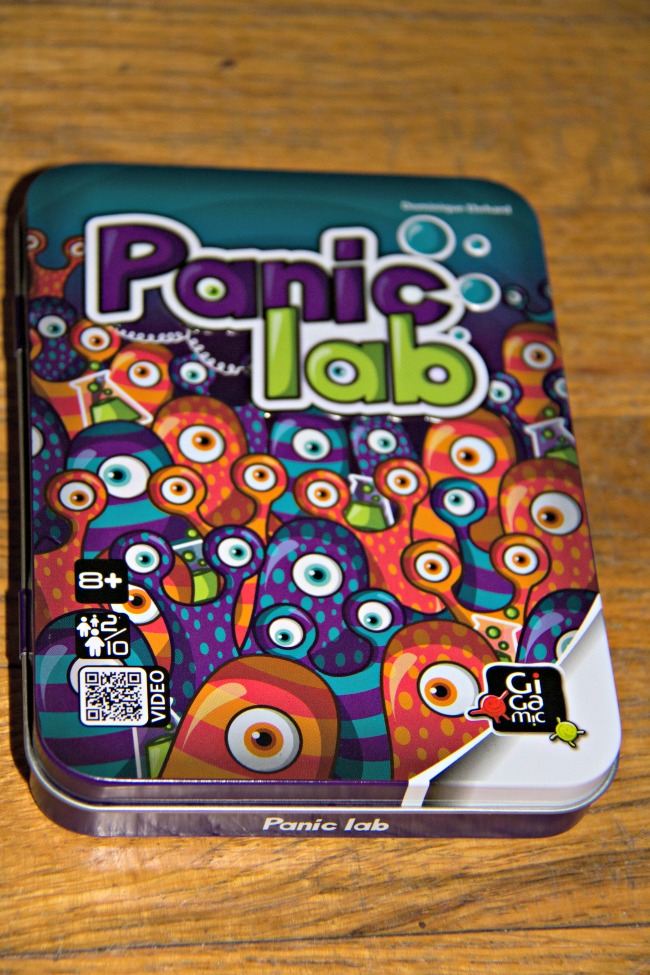 Start by arranging the tiles in a circle. Since there are 25 tiles, this does take a bit of room. Make sure to mix the tiles up well. There are different type of amoebas on the tiles, along with different labs, air vents and mutate actions.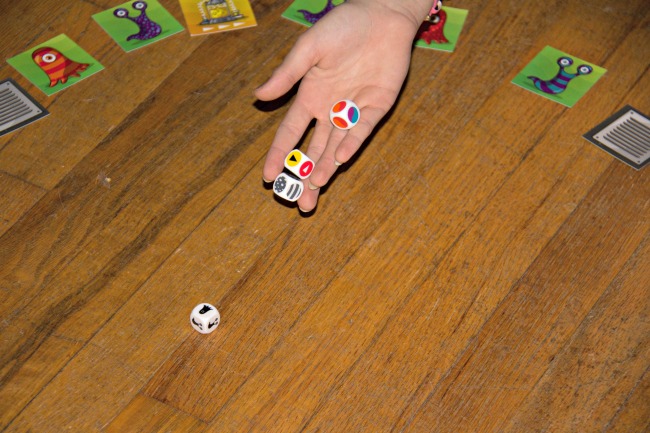 Everyone plays at the same time when playing Panic Lab. This is what makes it faced pace. The dice get rolled. With the 4 dice, the 2 of them contain results, like color, shape and pattern, and the 3rd dice tells which lab and the direction to go.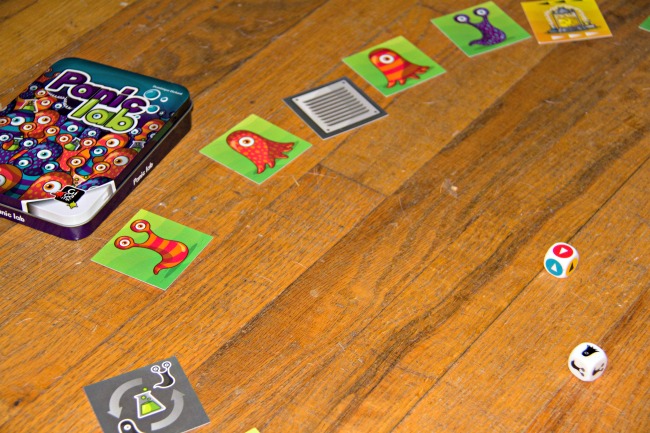 The game gets a little confusing. It is one of those the more you play, the more you get it. Need a little help understanding? Watch.
It took a few tries for us to fully get it. But once we did, the kids were loving it. Me, well, it took me a little longer, and the kids kicked my butt every single time.
But that's ok. They love it and it is a fun game for all of us to play. Plus, at around $10, this travel sized tin of fun, Panic Lab can't be beat. It will make a great addition to any Christmas gift. Check out more by visiting Panic Lab on the Gigamic website.