Looking for something to help with back pain? You want to try the Dr Ho's Decompression Belt. With this Dr Hos Belt Review, I tell you more about the best, how it helps and how much the Dr Hos Belt Costs.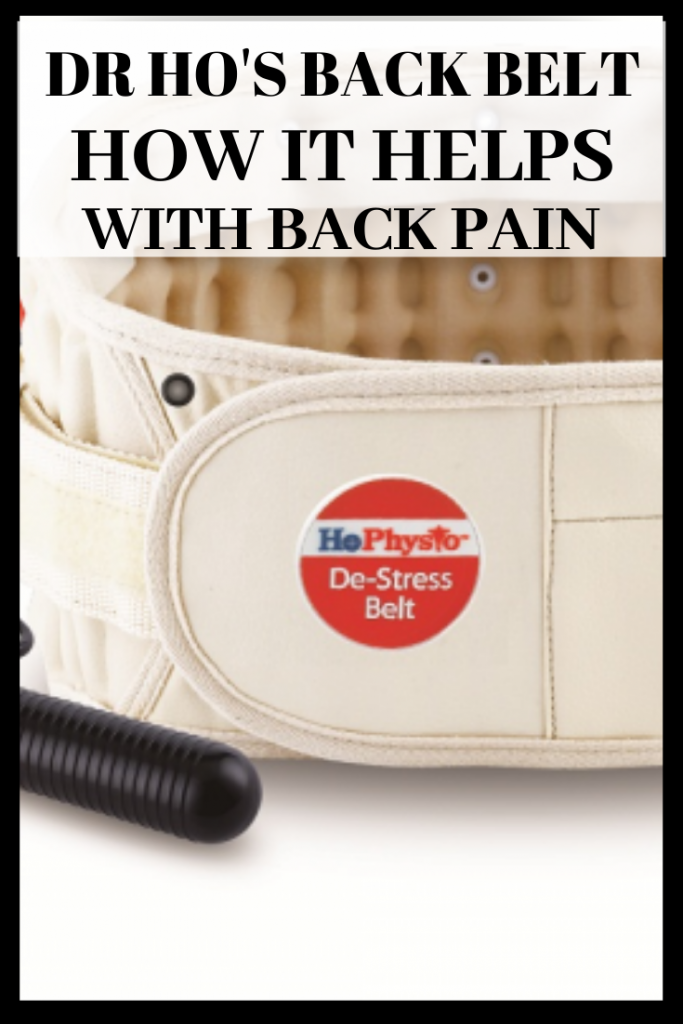 Dr Ho's Decompression Belt
Living with back pain is awful. It can affect everything you do. Pills and surgery isn't the answer. So what is? Dr. Ho's Decompression Belt is a non-evasive, clinically proven way to get relief fast for back pain.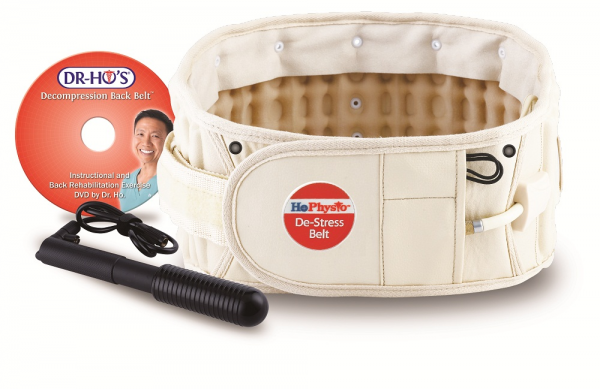 The Dr. Ho's Back Belt is a way to provide the traditional decompression therapy in a portable back belt. Decompression therapy has been used for centuries, but normally with large equipment. When using the belt, after putting it around the waist snugly, it gets inflated using the pump included. The Decompression Back Belt works by expanding and that causes lower back muscles to stretch. This provides immediate pain relief anytime, anywhere.
Dr Ho Back Brace
Decompression chiropractic treatments can cost thousands of dollars, but Dr. Ho's decompression back belt retails for only $160. That is a huge difference in savings. Plus, because everything is all together in a small package, it is easy to carry the belt with you anywhere. And there is not traveling off to a doctor's office and trying to fit yet one more thing into your day. Since it can be used at home, in the car, at the office or wherever, pain relief is never far away.


Putting the belt on is not complicated at all. Simply wrap it around the waist, tighten, fasten and inflate.

Dr. Ho's Belt Review
I was skeptical if the decompression belt would help any. When I put it on, I followed all the steps and then started to pump it up. I could feel it inflating and growing. I could feel it stretching my lower back and lengthening it. Since this was a feeling I knew from yoga, lengthening the spine, I was hopeful that after I wore the belt for the right amount of time, that I would feel better. I wore it as I sat working and at the end of 30 minutes, I took it off. I was thrilled that for the rest of the day, I did feel better. I have been using it once every day now, more if I am having a bad day, and I feel so much better. My lower back pain has improved a ton and I can even feel a difference, some, in my middle and upper back.
Dr Ho Decompression Belt
My husband has been using the belt as well. He wears it at night, while he is driving. He spends 14 hours a night in a car, so he tends to be very sore at night. He has noticed a drastic improvement in how he feels too. When he doesn't have the belt inflated, he uses it for back support, while deflated, like those back support braces sold in stores and used by movers or warehouse workers.
Try Dr Ho Belt
If you suffer from any back discomfort, I highly recommend the Dr. Ho's Decompression belt. You can order it from Amazon in either the standard or the deluxe kit. It is also covered by some insurances, including Medicare.