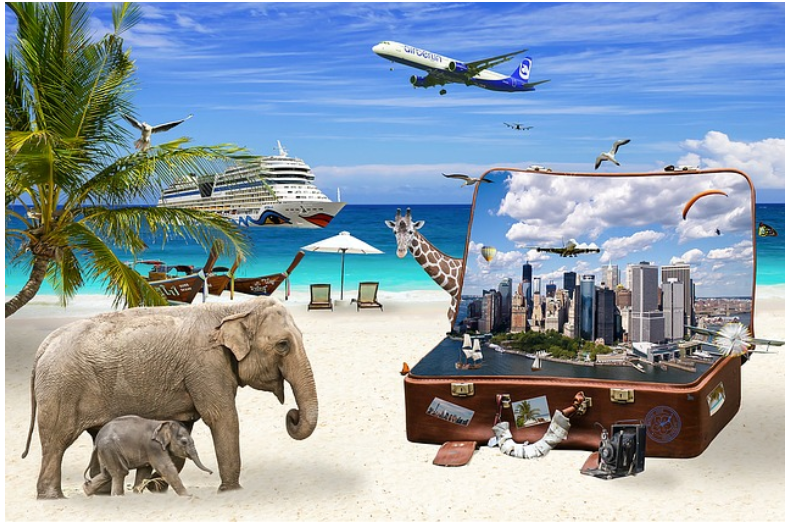 If you've recently come back from your holiday and it's time to start thinking about going back to school and getting back into the same old routine, then really it's time to start planning your next holiday. Doing it this early will give you something to look forward to, something to work towards and something to keep you focused and working towards. When it comes to planning your next holiday, you could go somewhere familiar, somewhere you've been before, and you know it has everything you need, or you could expand your horizons a little and think bigger, what about a dream holiday for everyone? A once in a lifetime type trip that you can all really get excited about. 
Start by thinking as if money was no issue and you could go wherever you wanted to and do whatever you wanted to. Ask everyone in the family to write down their dream holidays – you might be surprised to find that some of them are totally doable. Once you have the list though you can start to actually look into some places and activities and different options so that you can truly plan the perfect holiday. You might have to start googling, 'how much does it cost to charter a private jet?', but hey if this is one of your family members dreams then why not look into it just to see. If you're struggling to come up with any dream holidays then here are a few ideas that you might not have thought of to give you some inspiration:
Jumby Bay
This is an exclusive private resort island located just off the southeast coast of Antigua. While it might be one of the finest resorts in the West Indies, it is by no means too romantic and boring to children, it is in fact very child-friendly and actually dedicated to nurturing family together time.
A holiday on Jumby would include mother and daughter spa treats, Island hopping, water sports, snorkeling, swimming with stingrays, diving and sailing, team turtle watching, round-island family cycles, as well as child-friendly restaurants.
Related: Your Guide To Making The Most Of Family Time
The Pyrenees, Spain
Spain might not seem like the 'dream' destination, but the Spanish Pyrenees are a different story and an amazing destination for a family adventure holiday. If you can't wait till next summer, then you can go to the Pyrenees in winter too. The area boasts stunning and varied landscapes as well as offering a wide range of activities. In summer, you can enjoy exploring the medieval towns of Berden and Jaca, go on walks up mountains, swim in rivers and mountain lakes, go white-water rafting and experience the thrill of zip-lining through the forest. If you're tired from all the adventure, you can then relax in the beautiful unspoiled countryside, which is home to pristine river pools, the alpine forest, and even monasteries which cling to the sides of cliffs. In the winter you can enjoy the likes of cross-country skiing and snowshoeing.
Selous National Park, Tanzania
The Selous National Park offers a thrilling family safari holiday as it hosts populations of lion, leopard, giraffe, and buffalo, to name a few. The wildlife is particularly interesting here because Selous attracts east and southern African wildlife, both resident and migratory, making it an essential destination on a Tanzanian safari. There are so many different ways to appreciate the wildlife here: watch buffalo and zebra drink at a watering hole from a tree-house overhead, enjoy a boat trip looking out for hippo and crocodiles and go on game drives and walking safaris for great wildlife viewing.
Koh Samui, Thailand
Thailand is a wonderful destination for families and has some absolutely amazing beaches. With so many islands to choose from, it's hard to pick just one, but if you visit the tropical island of Koh Samui or Koh Lanta, you won't be disappointed. You can relax on the stunning beaches all day soaking up the sun and enjoy snorkeling with thousands of fish on a coral reef in clear, warm waters. Then explore the towns with their street-side food stalls, hidden Buddhist temples, and some amazing authentic family-run seafood restaurants.
There are of course plenty of other options such as Disney World, going on a cruise or going backpacking with all the family. It really depends on your budget and what a dream holiday means to you. Obviously some activities will be limited by the age of your children so why not create a family bucket list which you can cross of as the years go by, this way you'll make sure everyone gets to go somewhere or do something of their choice and you'll never be stuck for ideas. 
Get more Our Wabi Sabi Life Travel Posts Here