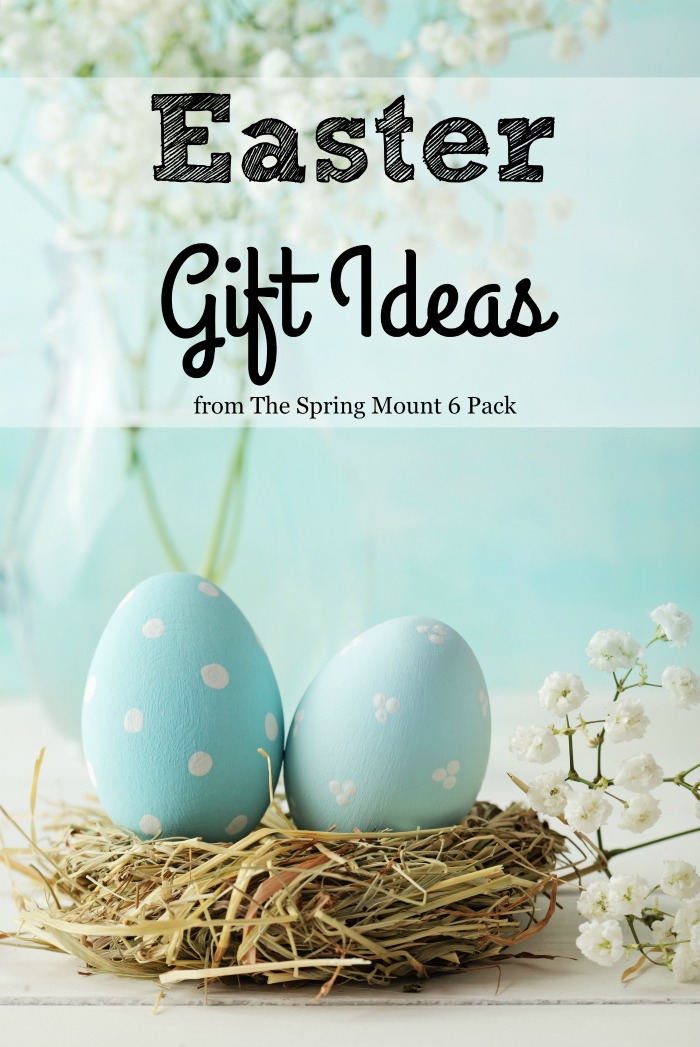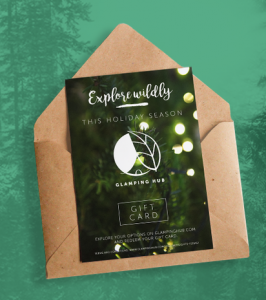 Glamping Hub: With many destinations and rentals that serve as the perfect place for visitors to disconnect, relax, and enjoy the great outdoors (in comfort of course), which make them the perfect place for families to take a break from it all and enjoy time with one another! So this Easter, think outside of the box and providing a gift card for an unforgettable experience at one of our many accommodations.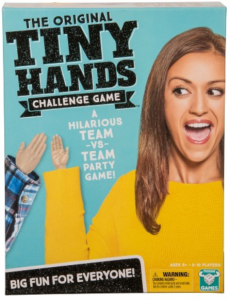 The Original Tiny Hands Challenge Game is a hilarious TEAM VS. TEAM Party Game! Compete in outrageously fun physical stunts using nothing but your TINY HANDS! Can you catch a ball, turn over a playing card, serve someone a drink? Sounds easy right? But it's trickier and funnier than you think when all you have is two Tiny Hands to do it with! Pick a card, make a wager and play to win. Performing the stunts with your Tiny Hands is funny and watching your friends perform them is even funnier! The Tiny Hands Challenge Game comes with 1 pair of Tiny Hands and 1 pair of even Tinier hands to make things even harder and more hilarious! Tiny Hands is big fun for everyone!
Made craft and activity kits are a funky mash up between Random Acts of Kindness and Street Art, that teach kids to be kind when nobody's watching them. These four kits are cheeky and slightly irreverent which makes kids love the activities enclosed and parents adore the fact that they stress ANONYMOUS ALTRUISM- no bragging Facebook statuses here. A bandit mask is included in each kit so that people can see that kids are not doing this for the recognition, but because it's the right thing to do, and it's also ridiculously fun.
As Renegades, kids can tattoo passers-by for charity donations, decorate and leave kind notes of praise for others, post ridiculous flyers in public to make people laugh, make bouquets of flowers for strangers to take (which inspire them to go do something sweet for someone else), and "tag" the sidewalk with washable funny sayings.
They range in retail price from $19.99- $24.99 and we donate a portion of the profit from each kit to two beloved charities; Camp Kessem and Random Acts of Flowers. Get Random Acts of Flowers and Sidewalk Chalk Tagging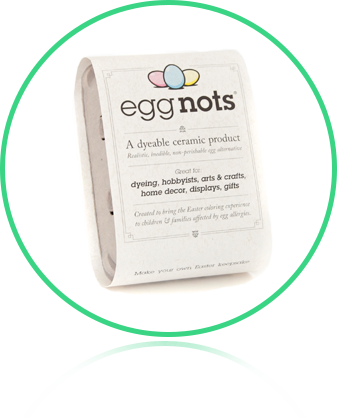 Why not eggnots this Easter? Start a new tradition and try the dyeable ceramic easter egg-coloring alternative for fun with the whole family! Eggnots look and feel like a real egg but are inedible, so no refrigeration is needed. The non-perishable and eco-friendly, vegan-friendly eggs are ceramic and 100% safe for those with egg allergies. Create and craft high-quality ceramic egg keepsakes with the entire family this Easter! Made in the USA. They come in a 6-pack, 12-pack, 18-pack, and they also sell a dye kit. www.eggnots.com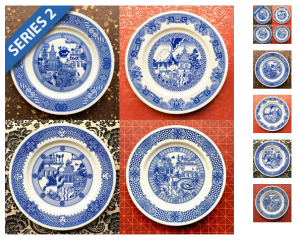 Calamityware: Serve up an Easter feast to remember! Set your table with a whimsical and clever spin on traditional serving-ware with Calamityware, which are decorated with delightful scenes of pirates, dinosaurs, sea monster creatures, frogs, and more worked into the unique designs! The serving-ware encourages the lighter side of dinner conversations at family gatherings and keeps the kiddos entertained, too. Check out the Shallow Bowls with a Fly to bring giggles to the table for all ages and Calamityware Small Plates with Ants to wonder who joined your dinner.
Bake My Day Kit from Kidstir: In this exciting new kit from Kidstir, kids will find three recipes for homemade goodies that are perfect for Spring and Easter fun! They can host their own bake sale with delicious Bunny Muffins, or whip up an Easy Apple Tart with a new Mini Rolling Pin to serve the whole family.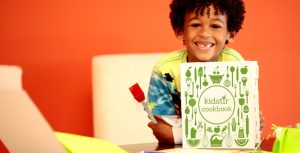 Kidstir is a unique subscription service for children that can be joined or given as a gift, or you can send one of the single kits, as well. Each month, Kidstir will send your child a cooking kit filled with three delicious, nutritious recipes, kid-size cooking tools, games and activities! With a focus on fresh, nutritious food and hands-on fun, Kidstir was created by moms who know that through cooking, children will gain important life skills in the kitchen — and cook up some fun family memories together! This Single kit can be purchased without a subscription. 3-month, 6-month, and 12-month subscriptions available, as well as the individual Bake My Day or Taco Truck Fun Kits.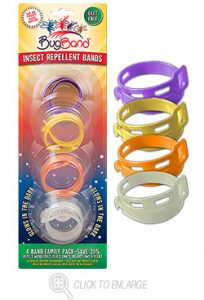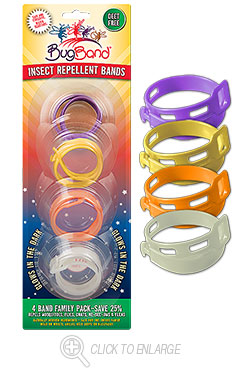 BugBand Wristbands: Keep pesky pests away when enjoying outdoor Easter egg hunts with BugBand Wristbands! Safe for the entire family, the BugBand wristband is an effective, DEET-free band that works effectively to repel insects naturally for up to 120 hours! The vapors from the plastic BugBand Wristband form a protective shield around the immediate area, keeping insects such as mosquitoes, flies, gnats, and no-see-ums, a safe distance away. While many repellents are easily diluted or rinsed off with swimming or perspiration, the wristband just keeps working, up to 120 hours. It's packaged in an innovative reusable plastic "pod" to store the wristband which can be sealed between uses. Designed with a patented break-away strap that snaps if it becomes entangled, the BugBand can also be worn on belt loops, hatbands, pet collars, fastened in tents, attached to baby carriages or applied to other areas where insects could be a problem.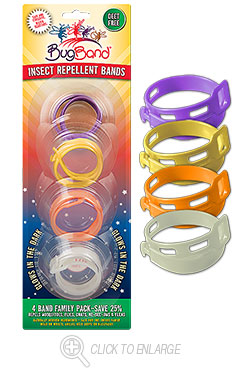 Individual wristbands are available in olive green, blue, yellow, red, pink, black, orange, purple, glow-in-the-dark and a Family 4-Pack. Starting at $4.95 each. Towelettes and Pump Sprays are available for heavy protection, as well. www.bugband.net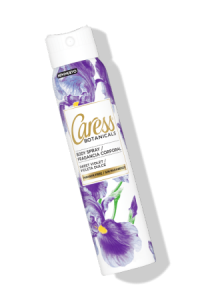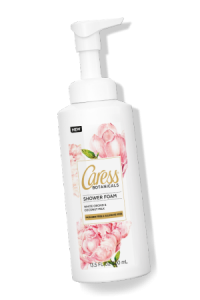 The Caress® Botanicals Shower Foams and sprays provide users with an unforgettable, multisensorial experience by releasing a creamy lather with an intoxicating scent that blooms in the shower. This rich formula is paraben and sulfate-free, and leaves skin feeling naturally soft and lightly fragrant with three garden-inspired scents: White Orchid & Coconut Milk, Midnight Iris & Vanilla Bean, and Mediterranean Neroli & Green Tea.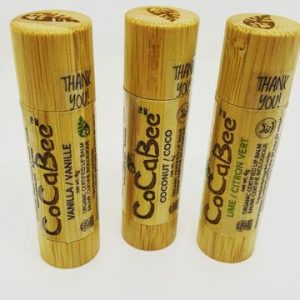 CoCaBee
's hand cream and lip balms is amazing. Each batch is hand-made in Ottawa by the owner, Amanda Lavery, is certified organic and certified cruelty-free. It is in unique bamboo packaging with unique flavors, including lotus, sweet orange, and lavender.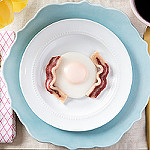 Easter morning is one of the few days that candy is appropriate for breakfast and with Easter and April Fool's coinciding this year,
Hilliards

Chocolates
has the perfect treat (or trick) for a candy breakfast, their very own take on Eggs and Bacon.
Bearing a striking resemblance to a classic American breakfast, the eggs are made of melt-in-your-mouth peppermint and the bacon is made of sweet, chewy coconut. This sweet breakfast has been a fun tradition at
Hilliards
Chocolates since the 1950s, starting as an April Fool's joke and quickly doubling as an Easter morning tradition, as the two holidays typically fall around the same time.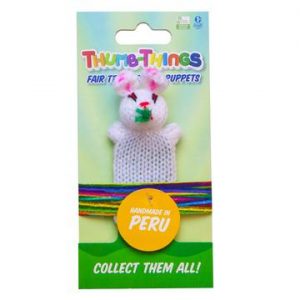 Thumbthings
Easter Collection especially makes a great inexpensive gift idea for Easter baskets, and is a healthy alternative to candy

The rich, red volcanic soils of Mason Vineyard in Lake County provides ripe Sauvignon Blanc flavor and body year after year. Fruit from the coastal influenced Monterey County and from the mineral rich soils of Clarksburg provide added complexity to the blend. Aromas of fragrant white blossoms lead to white peach, melon and ripe citrus on the palate complemented by a lovely lemon curd finish.
Buy now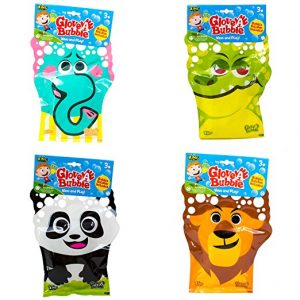 Glove a Bubble With just a wave of a 'gloved' hand, kids churn outloads of BUBBLES. These cool new 'gloves' comes with two packs of bubblesolution. Pour into the pouch, dip the glove in and start making bubbles bysimply waving back and forth. Available in lots of cute animal designs, the Bunny Glove-A-Bubble is perfect for Easter.
Smooshy Mushy (squishable slow rise pets)The Squish trend continues! These scented,"slow-rise," squishable pets come in a variety of delightfully fun food themes; each packaged with a tiny collectible squishy best friend, adding levels ofsurprise!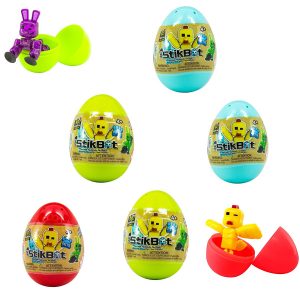 Stikbot Easter Eggs hatches a new line of Easter-themed Stikbot Pets. Perfect for fillingbaskets, colorful Stikbot Bunnies and Chicks are packed inside pastel-coloredeggs! With nearly 200 million views on YouTube, Stikbot continues turnkids into creative stop-motion animation moviemakers, bringing imagination to life!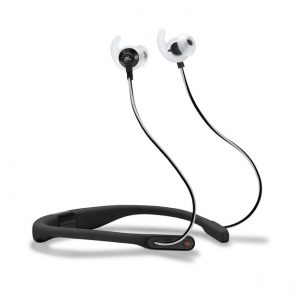 JBL Reflect Fit: The wireless sport headphone packs in premium features to give fitness enthusiasts the best sweat session during every workout. Engineered with heart rate monitoring capabilities, athletes can simply touch a button to hear voice updates of their heart rate and access real-time data to get the most out of every warm-up, pull-up or run. Built with best-in-class ergonomics, the behind-the-neck design and enhancement tips on the earbuds provides the most comfort, stability and fit during any activity, whether running or commuting to work. In addition to superior design and technology features, JBL Reflect Fit is engineered with JBL's legendary Signature Sound to deliver top-notch audio to athletes during their most rigorous workouts. The sport headphone packs up to 10 hours of audio playback before having to recharge.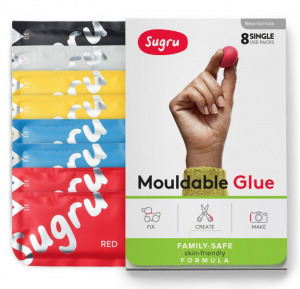 Sugru is a unique wonder material invented to help get a new generation fixing and creating again. Sugru is soft- to- touch moldable, flexible, durable and grippy, Sugru bonds permanently to ceramics, metal, gass, woods, most plastic, some fabric and even flexible material.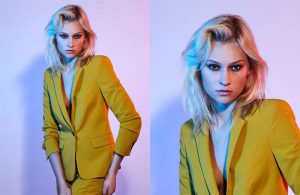 Get the Look with Natural Volume with Ecru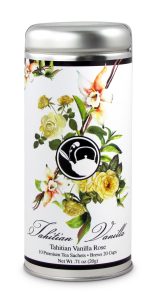 The Tea Can Company sells all-natural premium teas in themed and customizable packaging. Choose from 40+ flavors including Lemon Lavender, Garden Therapy, Rose Petals, Cherry Blossom, and
Tahitian
Vanilla
– all great flavors for easter and spring!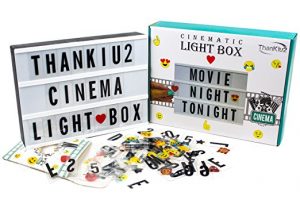 The

Cinema

Light box is a unique decorative piece with vintage vibes. The light box is designed to look like those retro

cinema

and theater signs that would advertise a movie and share a fun message. You can write sweet valentines messages, inspirational or motivational message on the mini lightbox and create a black-and-white film feel to the room!