This is a sponsored post written by me on behalf of Acnevir for IZEA. All opinions are 100% mine.
I was a lucky teenager. I don't remember having too many break outs. Of course, I had those "Oh my god, I'm horrified" pimples that came at exactly the wrong time. But over all I didn't have too many issues with it. It was a good thing too. I have never been much for fussing with my skin. I would wash my face in the shower, and that was about it, since I never wore makeup.
As I have gotten older, much older than a teen now, I am surprised at how much my skin has changed. It needs much more attention now than it did when I was a kid. Who even knew adults got acne. I always thought that once you were past being a teen that went away. So not true.
These days, while I still don't get full fledged break outs, I get this awful redness and bumps on my face. Since I am still not a make up user, not much, it makes me extremely self conscious. I feel like my red face is drawing everyone's attention.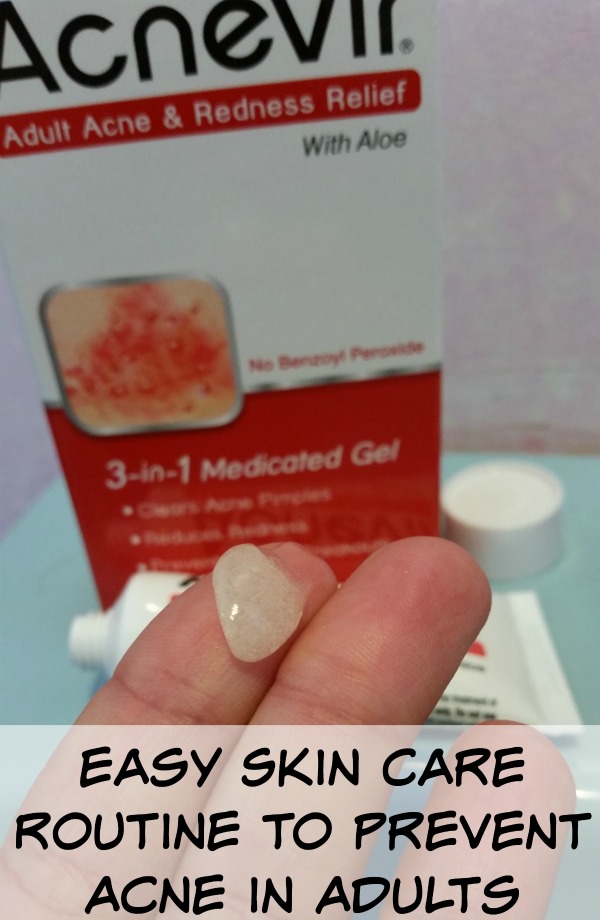 Recently I found a new product that is designed just for adults. Acnevir Gel, available at Walmart and other leading retailers, is made adults who suffer from redness and acne. It is a three-in-one medicated gel that clears acne, reduces redness but it also clears up future breakouts.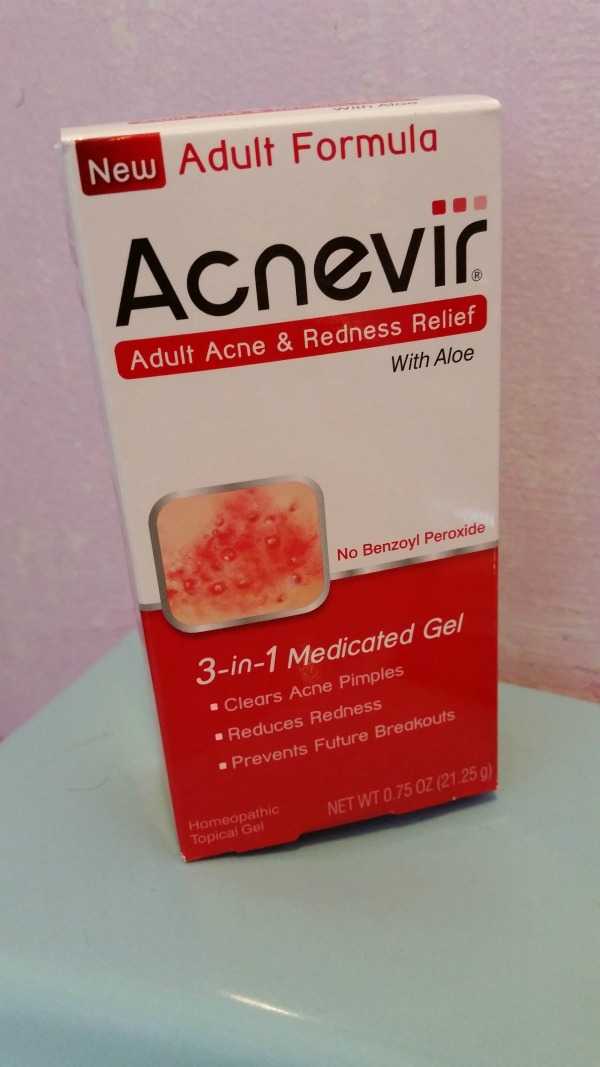 I am loving what it is doing for my skin. As an added bonus, it does not have benzoyl peroxide. That is the stuff that tends to dry my skin out whenever I use one of those teen brands. It also has aloe in it, which means it is designed to be gentler on adult skin, which tends to be drier in the first place.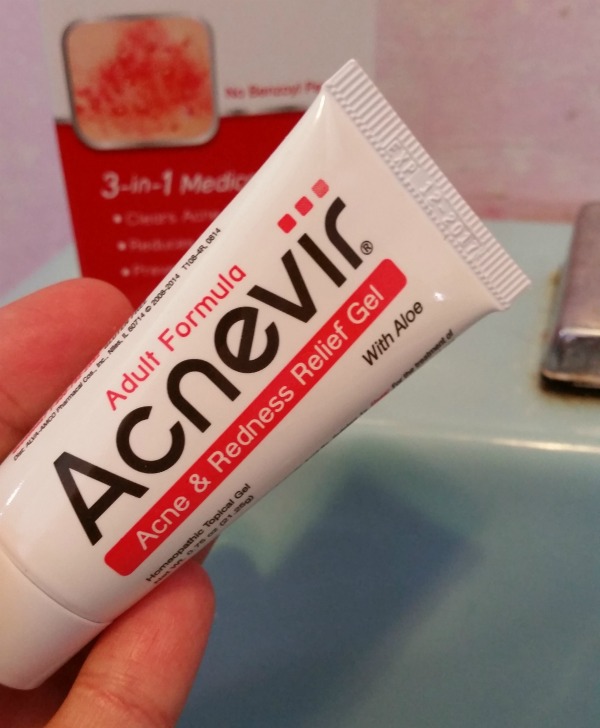 Acnevir Gel is a water based gel that goes on without much effort and it is easily absorbed. That means, there is no worries about it getting all over everything like your clothes or a pillow case, if you use it at night. If it does happen to get on something, because if you are like me, you tend to spill everything and make a mess all the time, it is ok, because it does not tint, stain or bleach.
Want a chance to try Acnevir yourself? You can enter a contest in which 1 lucky reader will win an Acnevir® care package. Has there been a time that you were hindered by a break out as an adult? In order to enter, leave a comment below.
Like with everything in your medicine cabinet, please make sure to read and follow all label instructions before using.