Even being the tech junkie that I am, my littlest one does not have a cell phone. She is only 6 and there is just no need. The problem is, as the school year comes to a close, she is really looking for a way to stay in contact with her friends so that they can get together and play. For us, it is compounded by the fact, we are moving after the last day of school, and will be in a new district next year. And it got me to thinking, while Willow knows our phone number and can easily give it to her friends, there has to be an easier way for her to share our contact information with her friends so that they can play together. I kept imagining her giving out little business cards with her information on them, like when I head off to a blogging conference and want to stay in contact with bloggers I meet. And then was the light bulb moment.
These are cute business card style memos that parents can fill out, and their kids can hand them out to their friends. Fill in your child's name, your phone number and email address. Print them out and then simply cut them out, or print on business card paper, and punch them out. Kids can give them to their friends and stay in touch over the summer.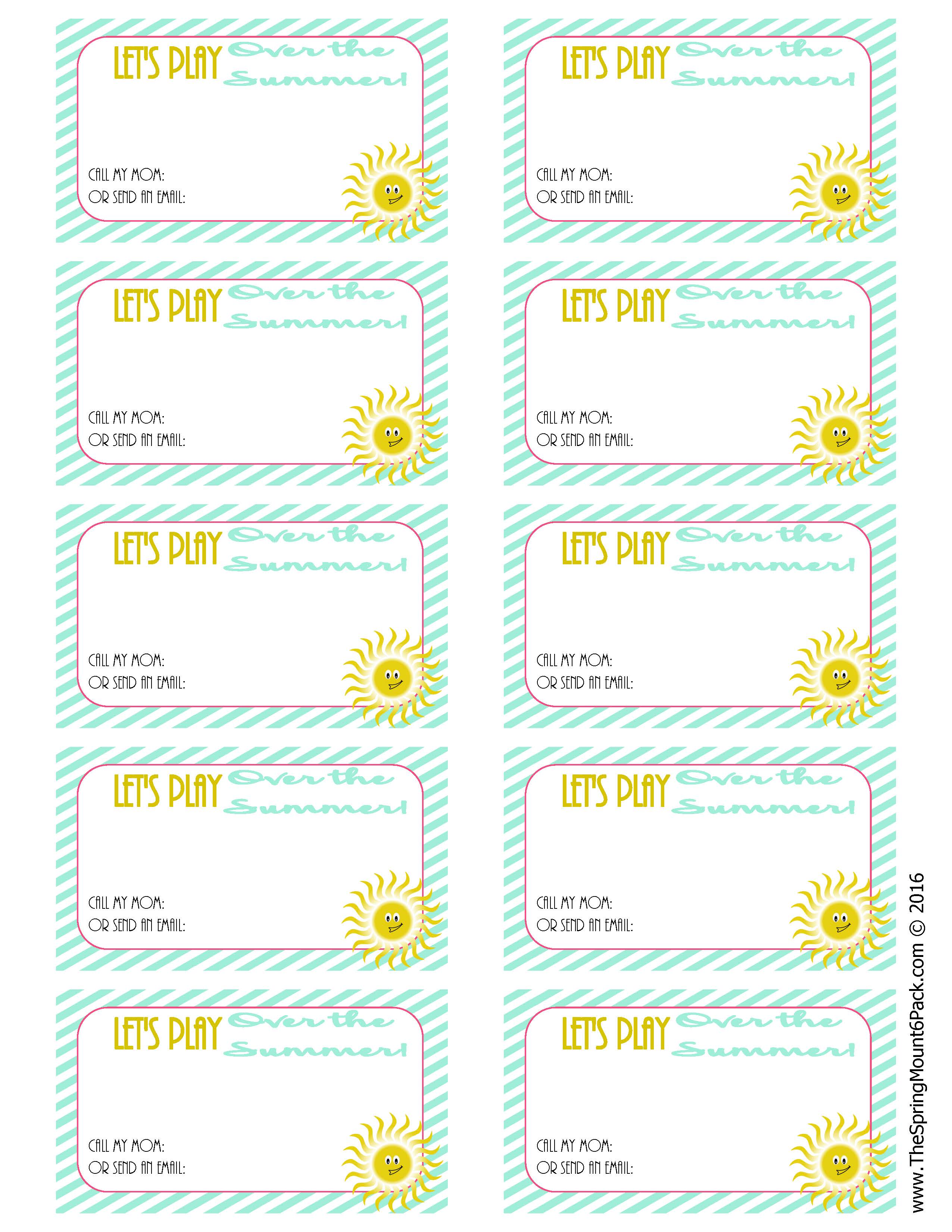 Click here to print the PDF versions: Blank Version Editable PDF Version
There are 2 versions being included. One is editable on your computer. Using Adobe Reader, or another pdf program, edit the info and then print them out. The other is for hand writing the information. I hope these cards make your kids as happy as they have made Willow.