This post was sponsored by Nature Made® as a part of an Influencer Activation for Influence Central.
We all know that we need to make better choices to keep ourselves healthy. Sometimes that is easier said that done. Sometimes life gets in the way. Sometimes, it is just more appetizing to eat chocolate cake instead of carrot sticks. Or simply more fun to stay up late watching a Lost marathon that it is to go to bed at a reasonable time. If there was a way to make the choices easier so that you can make better ones more often, it would make life simpler. Making small changes can add up to big changes in the long run.
Keep healthy snacks at the ready. I am a convenience eater more often than not. While I am more likely to eat something sweet and unhealthy because it tastes good, I am also more likely to eat something that is in front of me or easy to get to rather than make some something. So, if there are fresh fruits and veggies within easy reach, I am more likely to eat them. I try to keep the junky treats like cookies and chips out of sight and keep the healthy snacks where I can easily get to them.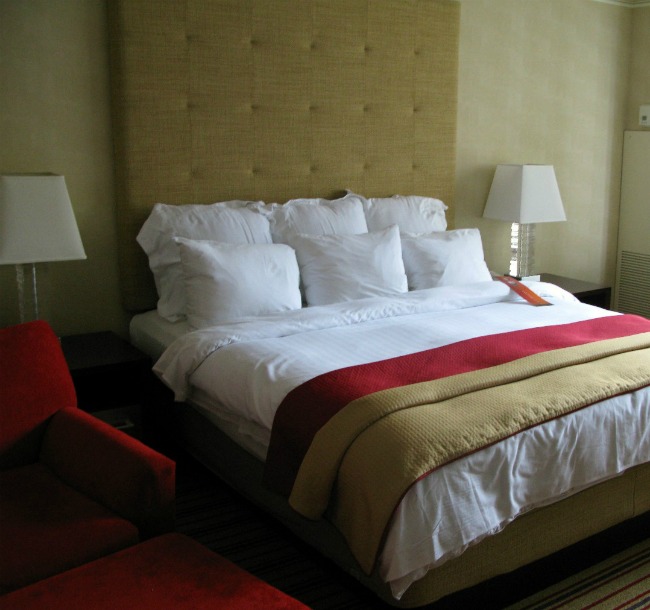 Go to sleep earlier. This is not something that is easy to do in my house. I try to not get too involved in things once it is 10pm. I keep my phone in the other room so that I am not tempted to look at it often. It keeps me from playing on it at night. Turn off the tv before you try to settle in. The lights that come from tv, phones and computers are known to disrupt sleep. Try to avoid them within an hour of when you would like to go to sleep.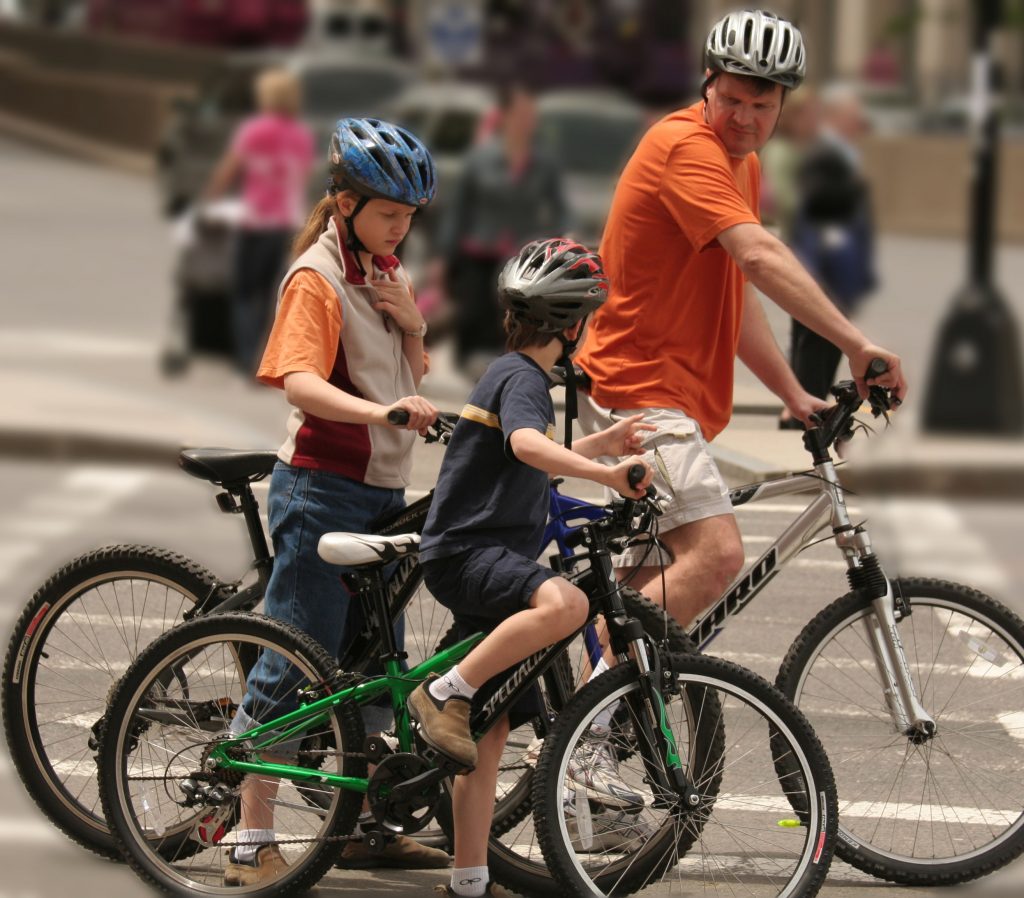 Get more exercise. Find a fun way to incorporate more activity in your day. Play chase with the kids. Do silly dances. Make a date with friends to walk at the park. Go for bike rides. Go for a family hike. Teach the kids how to roller blade. Go on a scavenger hunt. All of these things will get you out and having fun more easily and get you moving more often.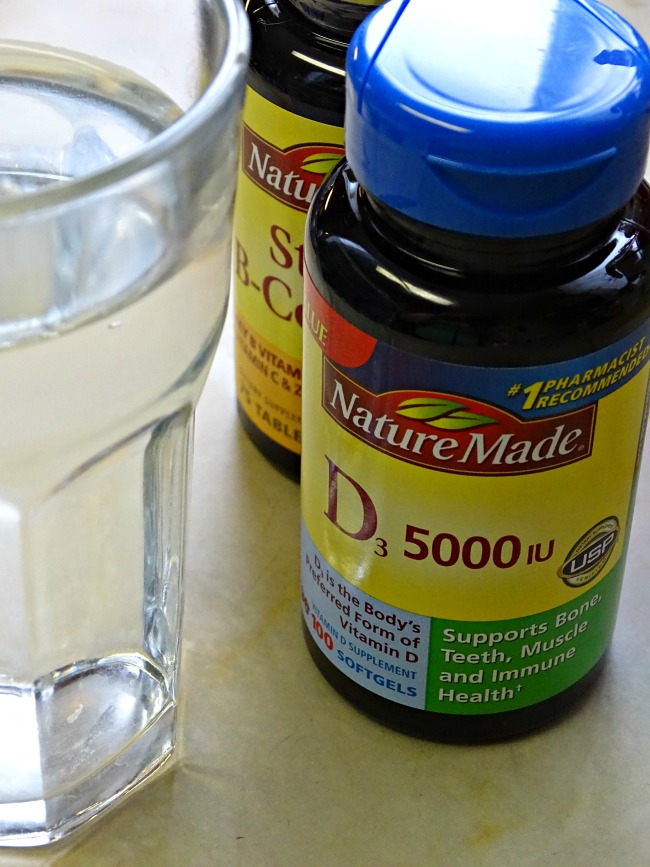 Take Your Vitamins. I know that I am lacking on certain things. I know that because I don't always make the best choices in my life or in my diet, I know that my body is missing some of the things it needs most. Because of this, I know that I need to take my Nature Made vitamins. I grab them when I am at Walmart because, well, I am always at Walmart, and because of the great price, I never have to wait for a sale.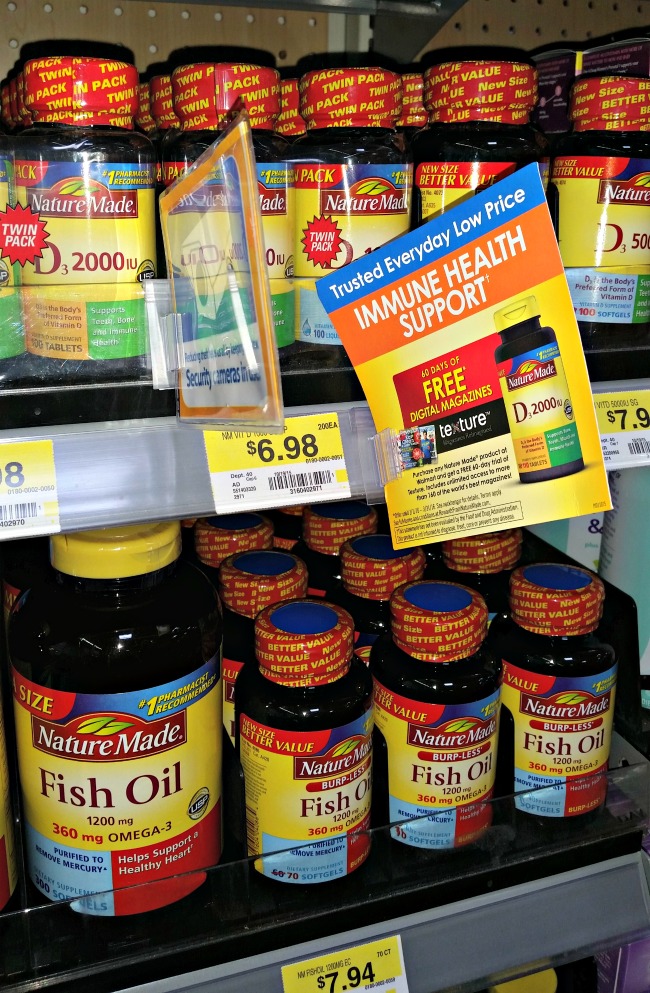 I can easily find the vitamins that I need, right by the pharmacy. This makes it easier to keep them on hand. If I have them on hand, I am more likely to take them consistently.Nature Made is the nation's #1 best-selling brand for quality vitamins, minerals and supplements* to help support nutritional gaps. If you want to make changes in your life that can add up to bigger changes, join the Mature Made challenge. Go to NatureMade.com/Challenge and join the Nature Made® Healthy Habit Builder program at NatureMade.com/Challenge. It is a great way to get motivation and read tips around specific health goals that you may want to achieve. Start by picking up to 4 habits that you would like to change/start for the next 30 days. Then you will complete challenges that will help make them part of your routine. You will get rewarded with prizes, coupons and more as your progress. You'll, also, be automatically entered to win a grand prize of $5,000*.(*For full rules and regulations visit NatureMade.com/Challenge) Also, join the Nature Made Daily Boost. The Daily Boost is a simple way to increase your health. They are not complicated, don't take much time, and are an easy way to help you feel great.
I-C is hosting a contest through which you can enter to win one of 20 $50 Walmart gift cards. The contest opens on February 25 and closes March 19. I-C will randomly select 20 winners from all program entries and will handle fulfillment of the winning prizes.
*Based in part on data reported by Nielsen through its Scantrack Service for the Vitamins Category for 52-week period ending 1/02/2016, for the xAOC Market. Copyright © 2016 Nielsen. Nature Made is the #1 Pharmacist recommended supplement brand in 9 categories**
**Based on US News & World Report – Pharmacy Times Survey, Nature Made is the #1 Pharmacist Recommended Brand in Nine Categories – Letter Vitamins, Omega-3/Fish Oil, Coenzyme Q10, Flax Seed Oil, Herbal Supplements, Cholesterol Management-Natural, Garlic, Diabetic Multivitamins and Mood Health Supplements.