Thank you to Caesars Kitchen for sponsoring this post and giveaway for eating gluten free.

Many families are busy all time time. Whether it is  because the family has a lot of after school commitments or are just busy running errands, finding something gluten free to eat while you are short on time can be challenging. A while back, at the recommendation of my doctor, I tried cutting gluten out of my diet. While I don't have Celiac's Disease, I do seem to have a sensitivity to it. Nothing major but enough to make me feel lousy at times, give me a headache, and possibly aggravate my pain levels.
I found it was really hard for me. I always had to make sure that I was planning ahead to have gluten free foods on hand. Here are some simple tips that can help to stay gluten free when you are short on time.
Keep the pantry stocked: The first thing to making it easier to eat gluten free even when you are short on time is to have the ingredients you need on hand. It is hard to make something that you can eat that doesn't have gluten in it, if you don't have ingredients to whip up a meal.
Meal Plan: It is important to meal plan when you are trying to follow a certain way of eating. Not only should you meal plan, if you have to have food for lunch, make sure to make a little extra with you dinner meals that you can eat it for lunch. This will save time and money, plus help guarantee that you have something that you can eat even when you don't have time to cook.
Have a quick fix: Sometimes, no matter how well you have planned, no matter how many ingredients you have on hand, you will have those times that you can not spare more than a few minutes. These are the times you will want to have something you can pop in the microwave to eat in a hurry. It is important to find a brand you can trust that is certified gluten free, especially if you have Celiac's Disease. Caesar's Kitchen Uniquely Gluten Free & Organic Pasta is a brand that you can keep on hand for those moments when you need something fast that will taste amazing.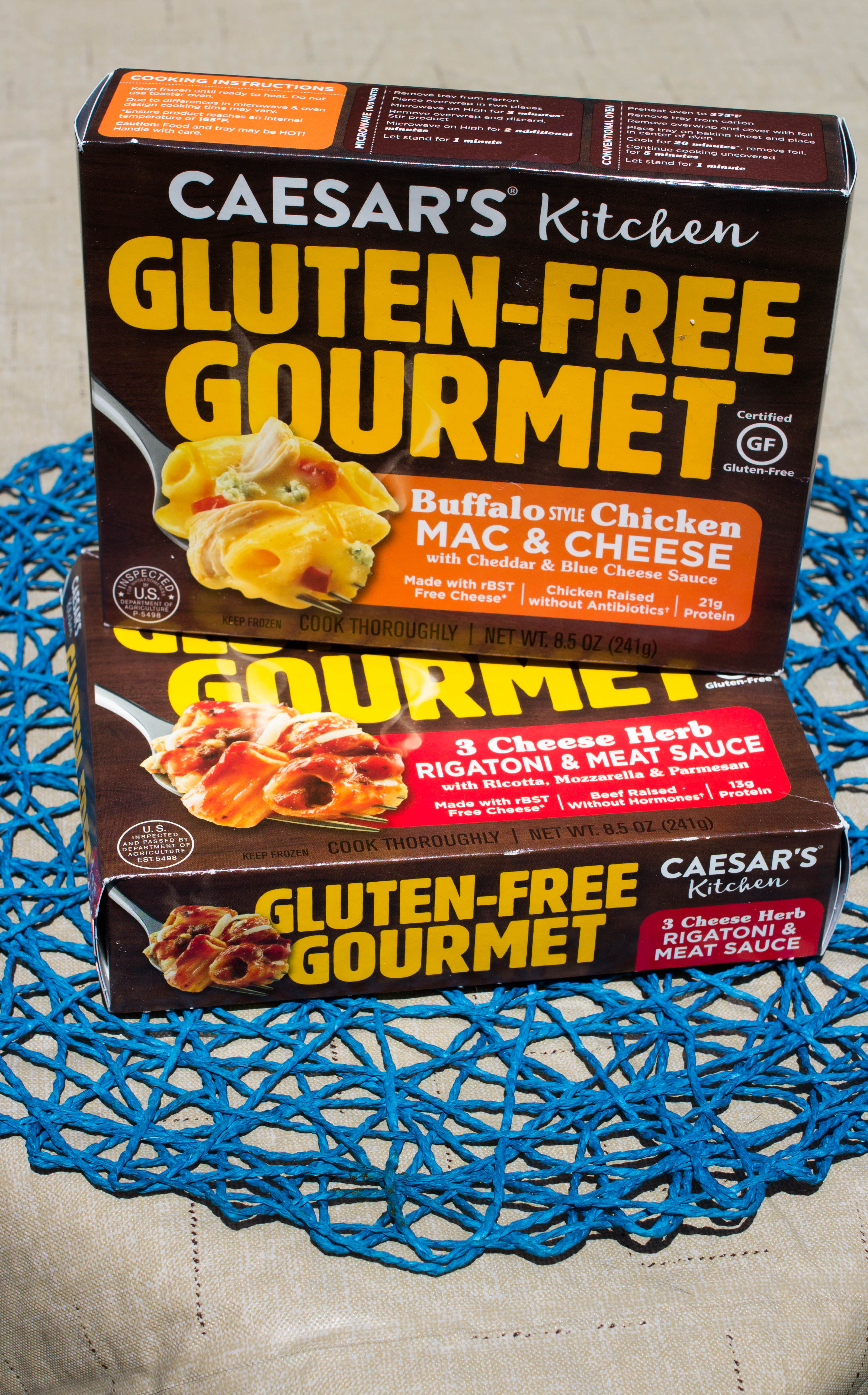 Caesar's Kitchen has 2 varieties of gluten free meals that has quality ingredients. The proof is on the labels.  You do not need a text book to figure out what is in the food. When you read the ingredients, you know exactly what is in your meal.
When Caesar's Kitchen that 2.7 million people in the U.S. have eliminated or reduced their consumption of gluten even without having a health diagnoses that requires it, they saw the need for gluten free meals that are also free of rBST hormones and antibiotics in their meat, cheese and chicken, contains no preservatives, artificial flavors and trans fats.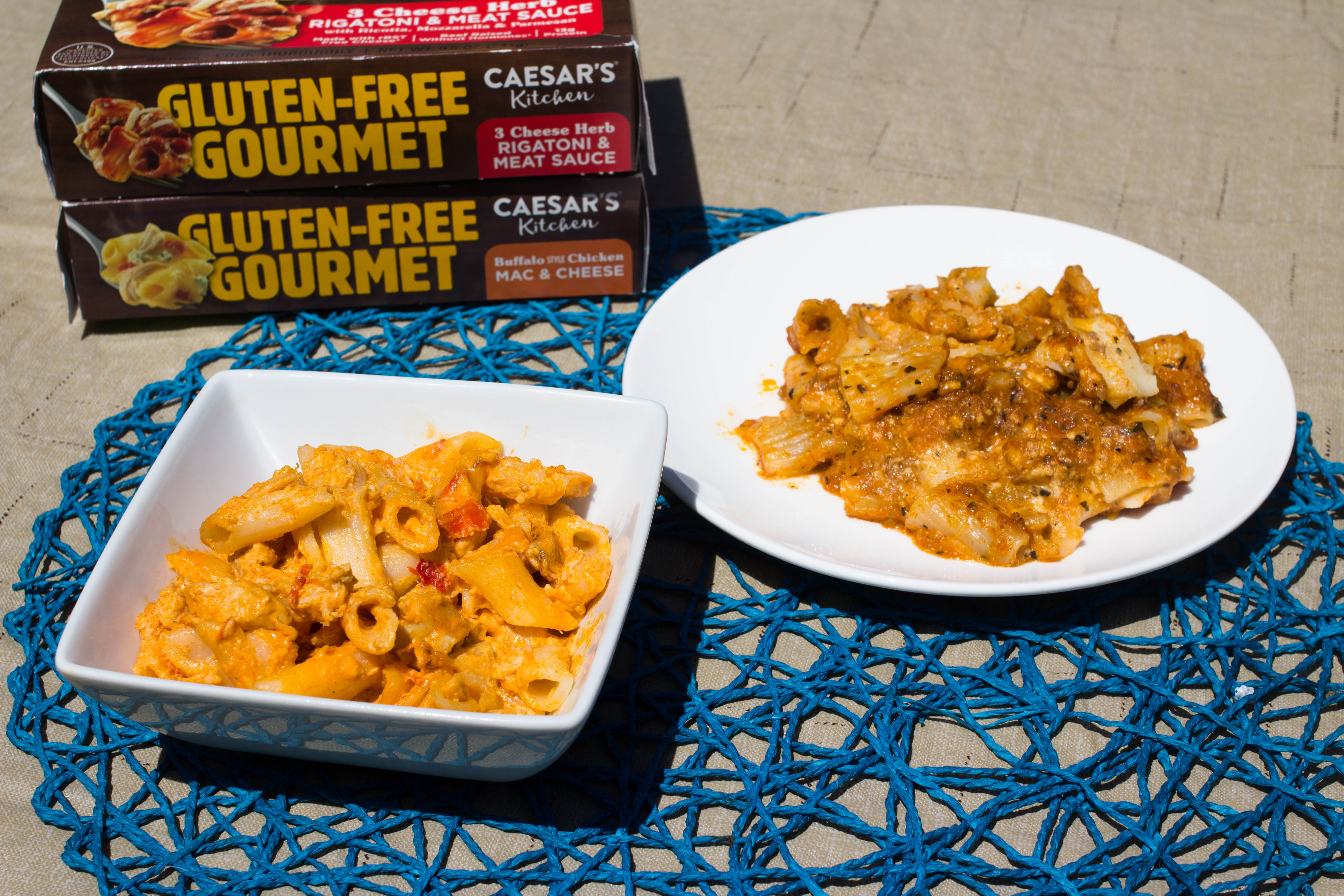 Caesar's Kitchen prides itself on innovating based on consumer insight and demand. Gluten-free products have risen in popularity, with an estimated 2.7 million people in the U.S. having eliminated or reduced their consumption of gluten despite never having been diagnosed with a health condition requiring them to do so.
There are two flavors of gluten free meals currently being offered from Caesar's Kitchen. First is the Gluten-Free Gourmet Buffalo Style Chicken Mac & Cheese with Cheddar and Blue Cheese Sauce. This twist on a classic mac & cheese meal gives you a little kick with a touch of cayenne red pepper. It is cheesy, creamy and delicious.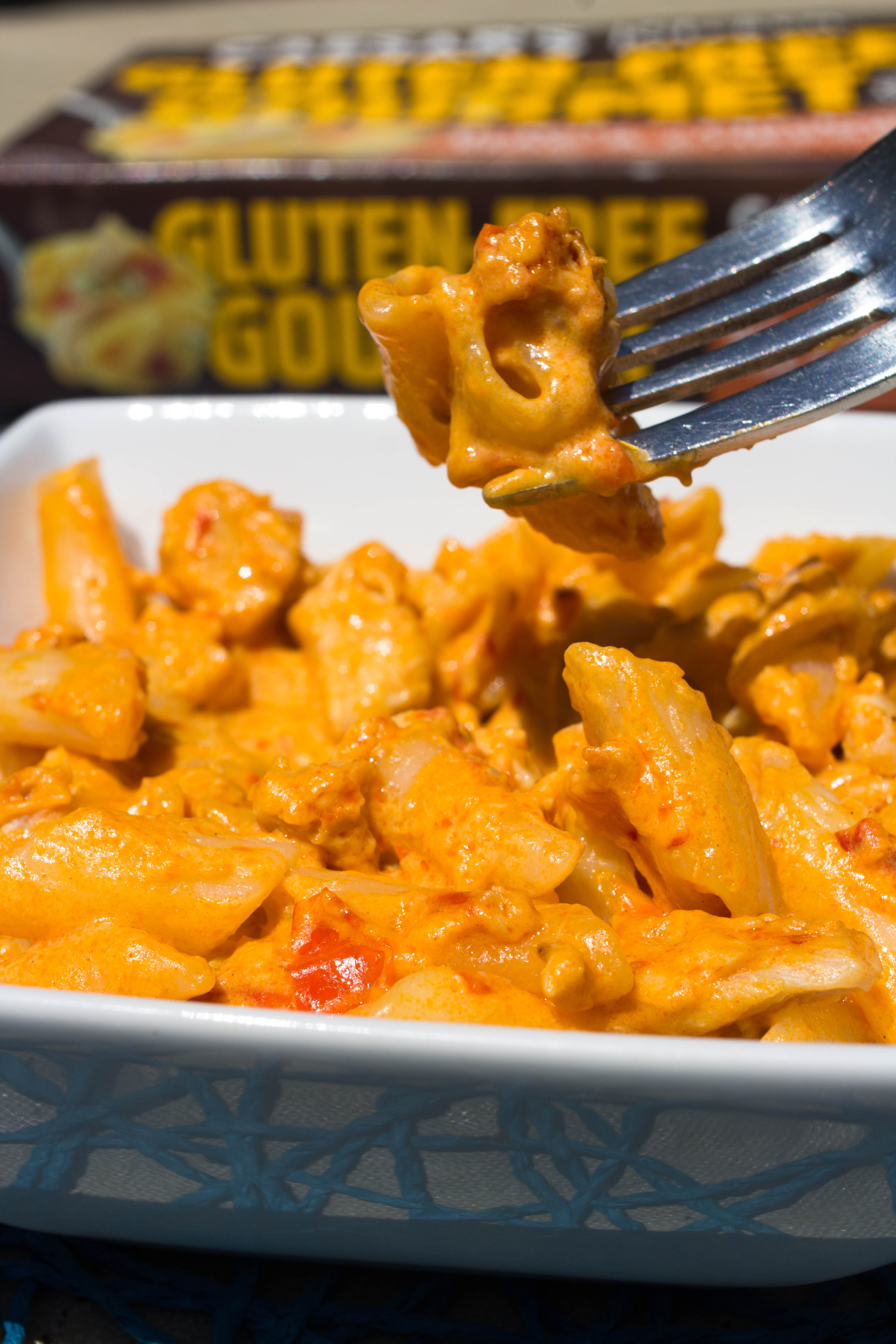 The other flavor is Gluten-Free Gourmet 3 Cheese Herb Rigatoni & Meat Sauce. A meal with a more tradition flavor that gives you the fantastic taste of pasta with meat sauce and mixed with ricotta, mozzarella and parmesan.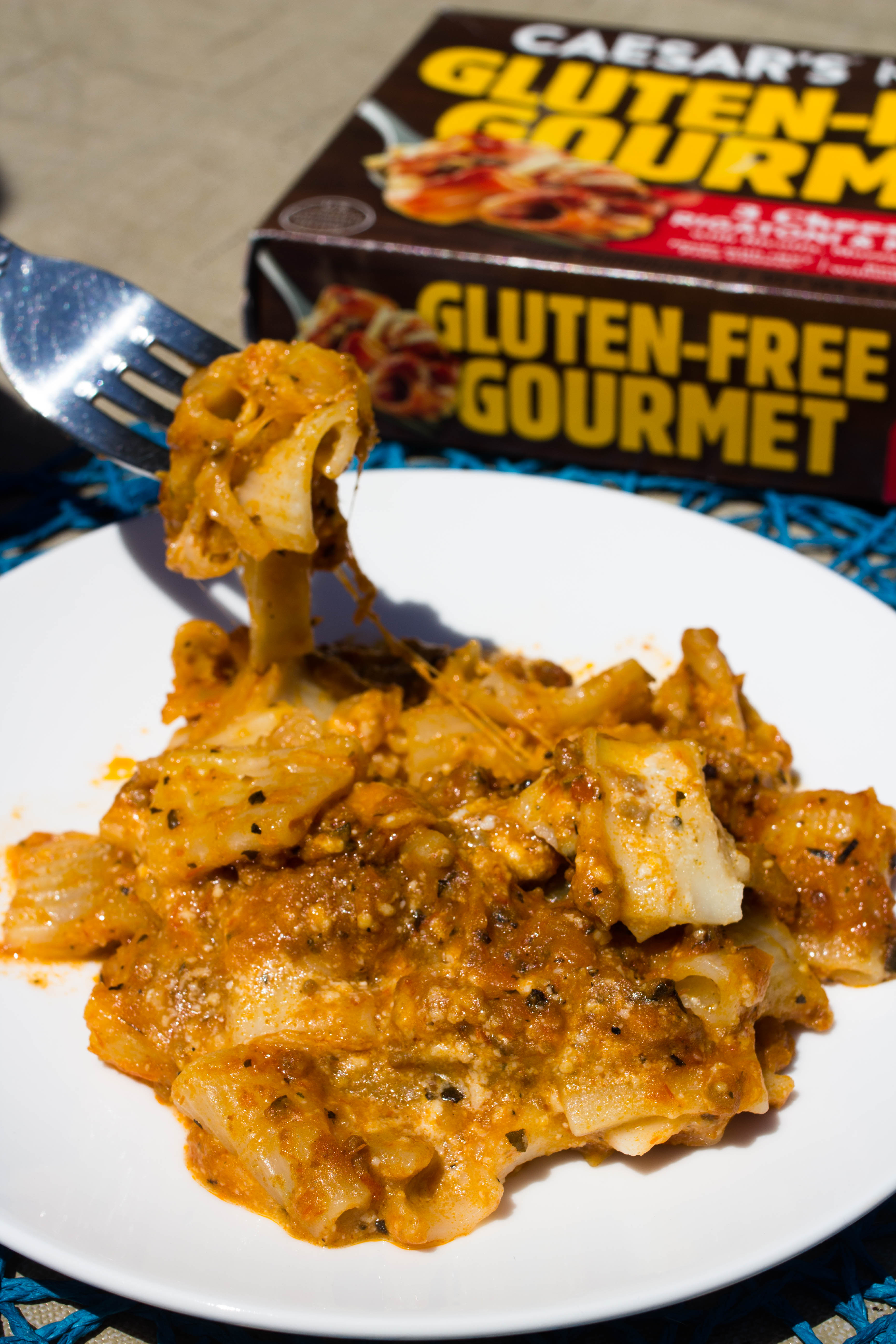 All of the meals from Caesar's Kitchen, the Gluten-Free Gourmet and Organic Goodness, are available in the freezer section of Whole Foods ranging from $4.49 – $5.99.