This is a sponsored review with Mums the Word Network and Creator Box . All opinions are my own.
Did you know that many kids, especially girls, say that they like science and math, but very few pursue STEM as they grow up. STEM is science, technology, engineering and math. For me, with my girls, but it applies to all kids, I get really upset thinking that they will not pursue the sciences. I want my girls to want to be more than a pretty face, or my boys to see the value in knowing how a building is built or what makes up the world. Besides the fact that it is important for new developments in the world, in the end, there is money to be made, meaning high paying jobs, in these careers.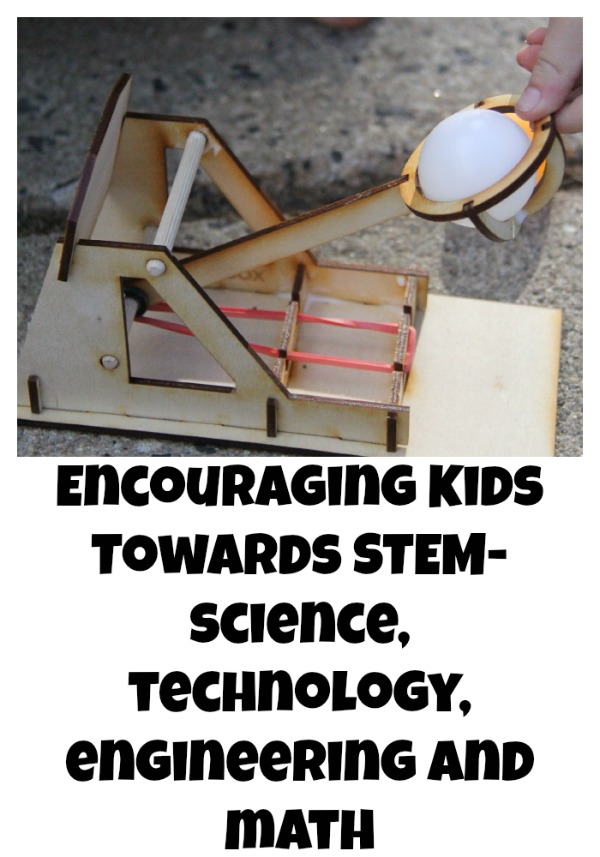 I think a lot of the problem falls into how kids are pushed to this type of learning. I feel like it becomes something they HAVE to learn and it falls short of encouraging a passion. Also, for girls, often times, they are made to feel like girls do not do those kinds of things. Girls don't build, or figure out how things work.
Let them do experiments– Kids are naturally curious. Let them see what happens when you put an apple in the water. Let them see what happens when you mix baking soda and vinegar. There are so many books that show simple experiments for kids. Make it a family affair. Get in their with the kids and show them how fun science can be.
Show them how Math can be used everyday. – Think about when you do homework with your little ones, even when they are first learning how to do more than add and subtract more than they can do on their fingers. It's hard for some kids and they get upset. But one of the most common things I hear from parents is that the kids say, Why do I need to know this? How am I ever going to use it? Show them ways that they need it. Maybe it is helping you figure out what you are spending at the store, or how you can save money towards going someone special that they are asking to go.
Help them figure out How Things Work– Engineering is all about how things work. And how pieces go together to make things. Let kids take things apart and try to see what the pieces do. Just because you might not know yourself, doesn't mean that you and the kids can not figure out what is wrong with the alarm clock. Remember, you have the whole world at your finger tips. Look things up together. Play with the parts. If it is broken already, what can you end up breaking? Maybe you will get it to work. Now remember to be safe when you are doing it, but work together and see what each part does.
Make it fun– The best way to teach a kid is to disguise it behind playing. There are building boxes that are designed to let you sit and play with your kids while teaching them to build something, including the science behind it. But some boxes are so complicated that parents can barely understand them, let alone teach how to build it or the science behind it. This ends in frustration for both the parents and the kids, which actually ends in leaving both of them not wanting to do science-y things again.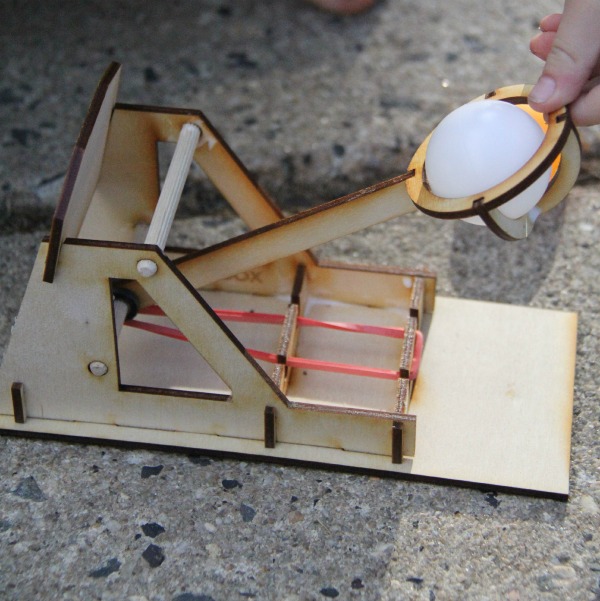 Creator Box is a company that offers a month subscription box that focuses on helping kids have fun while teaching things that relate to STEM. They are making it fun. Each month, parents get a new box to share with their kids. Not only does each month come with an easy to understand kit to put together, there are things to learn. We have the catapult kit. Besides having something fun to build, the kids learn about levers and kinetic energy. They have the fun of putting it together, but also, the fun of playing with it afterwards. That make sit great for the kids, and the parents are happy because the money is well spent since it lasts after the initial process.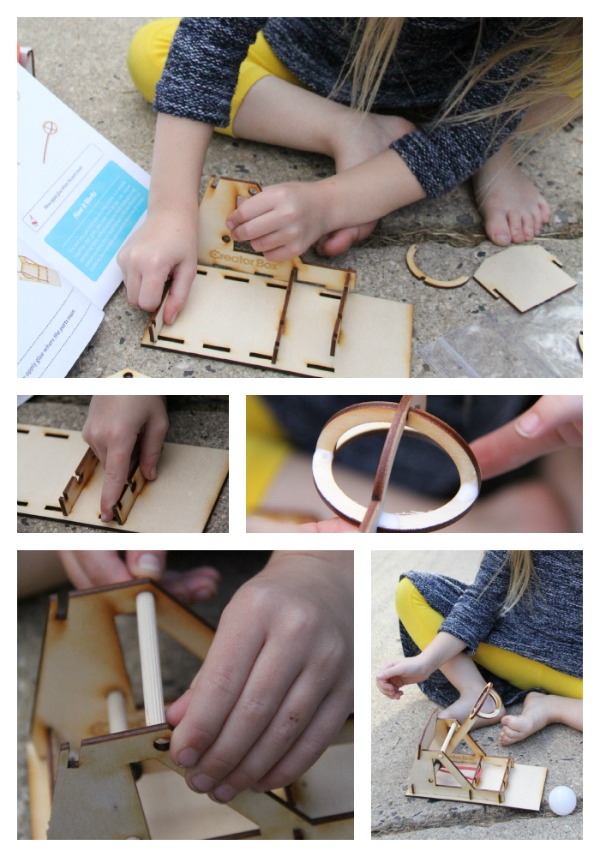 The instructions are easy to follow and the kit is easy for kids to be able to put together. Because of the way to project is laid out, it is easy to turn the building experience into a learning experience and there are lots of talking points.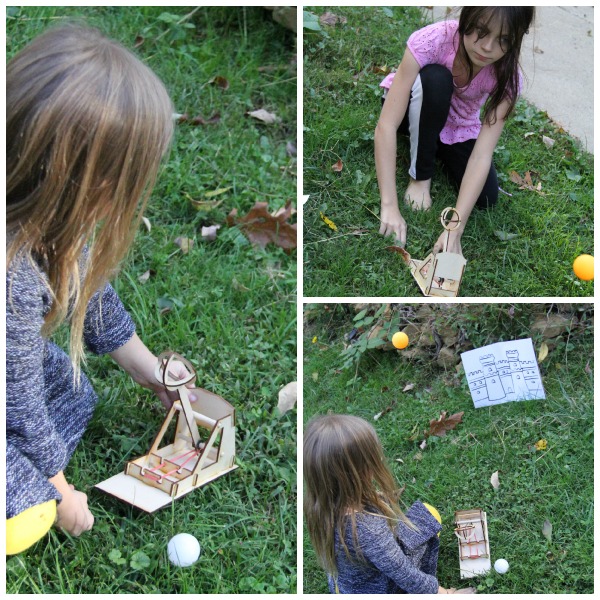 Because Creator Box wants all kids to have an interest in STEM, they are offering 2 coupon codes to The Spring Mount 6 Pack Readers.
5CB = $5 off first single box purchase
50Sub = 50% off first box in subscription purchase
In addition to the special discounts, Creator Box is also offering you a chance to win a box for yourselves. The giveaway will run until 10/17 11:59 pm est and is open to US Residents only.