This post is in partnership with Xfinity. All thoughts are my own.
I have been a casual NASCAR fan for years. When I say casual, I mean I would turn it on occasionally, and then listen as I was busy doing other things around the house. Last summer, I was invited to the Tricky Triangle in the Poconos and after that race, I swore, if I ever had the chance to go to a race live again, I would do it without hesitation. When I had the chance to visit Dover International Speedway to partner with Xfinity for the NASCAR Xfinity racing series, there was no hesitation in saying yes.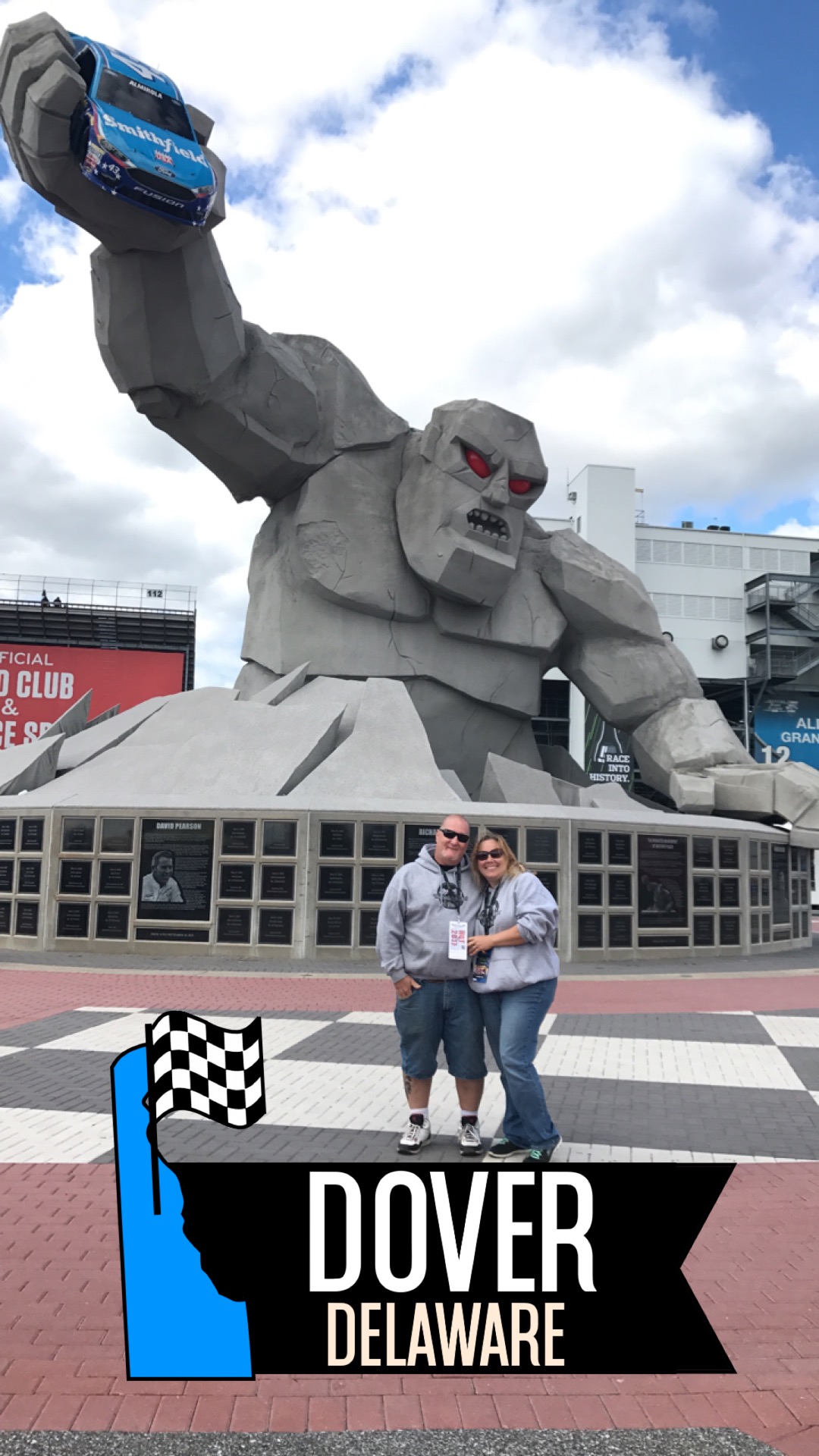 There is definitely something very different seeing the race in person rather than on tv. In the other race we saw, we had pit passes, which were nice. We were able to see the cars being checked out and worked on in the garage and getting in their place on the track. For the race in Delaware, we hot passes. Let me tell you, I only want hot passes ever again!
So what is a hot pass? A hot pass lets you into pit road and the garage like the other passes, but you are also allowed in the pit area while the cars are racing! There is a whole new area of excitement when you are that close to the cars.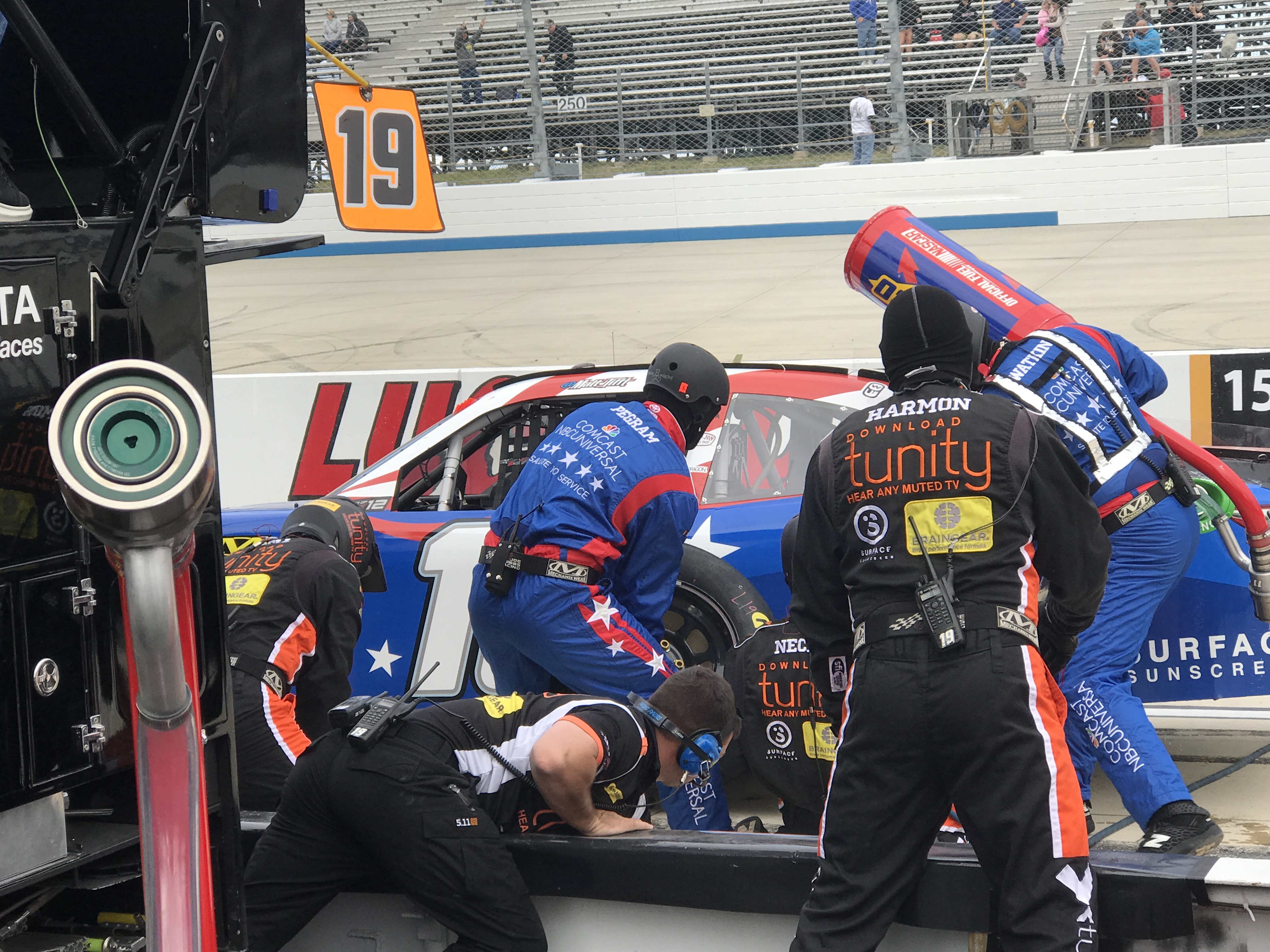 The week that we were at the race, Matt Tifft was racing the Xfinity car and we were able to meet with him, chat, and even hang out in his pit area. I was able to see an entirely different side of racing.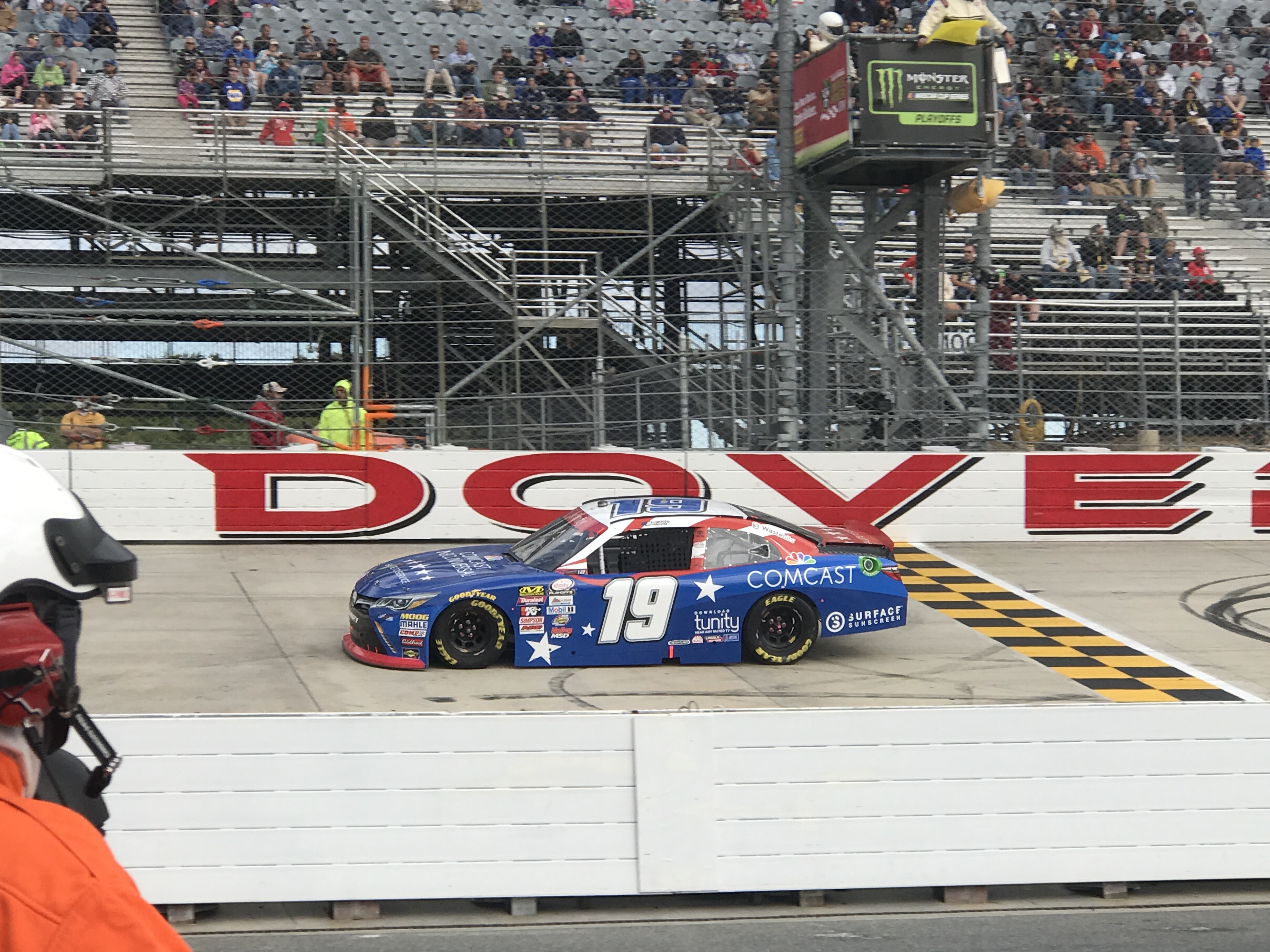 We used head sets to hear the behind the scene conversations that go on between Matt and his spotters. These same head sets are available to rent at most races, and with those you receive access to hearing all of the drivers and their crew.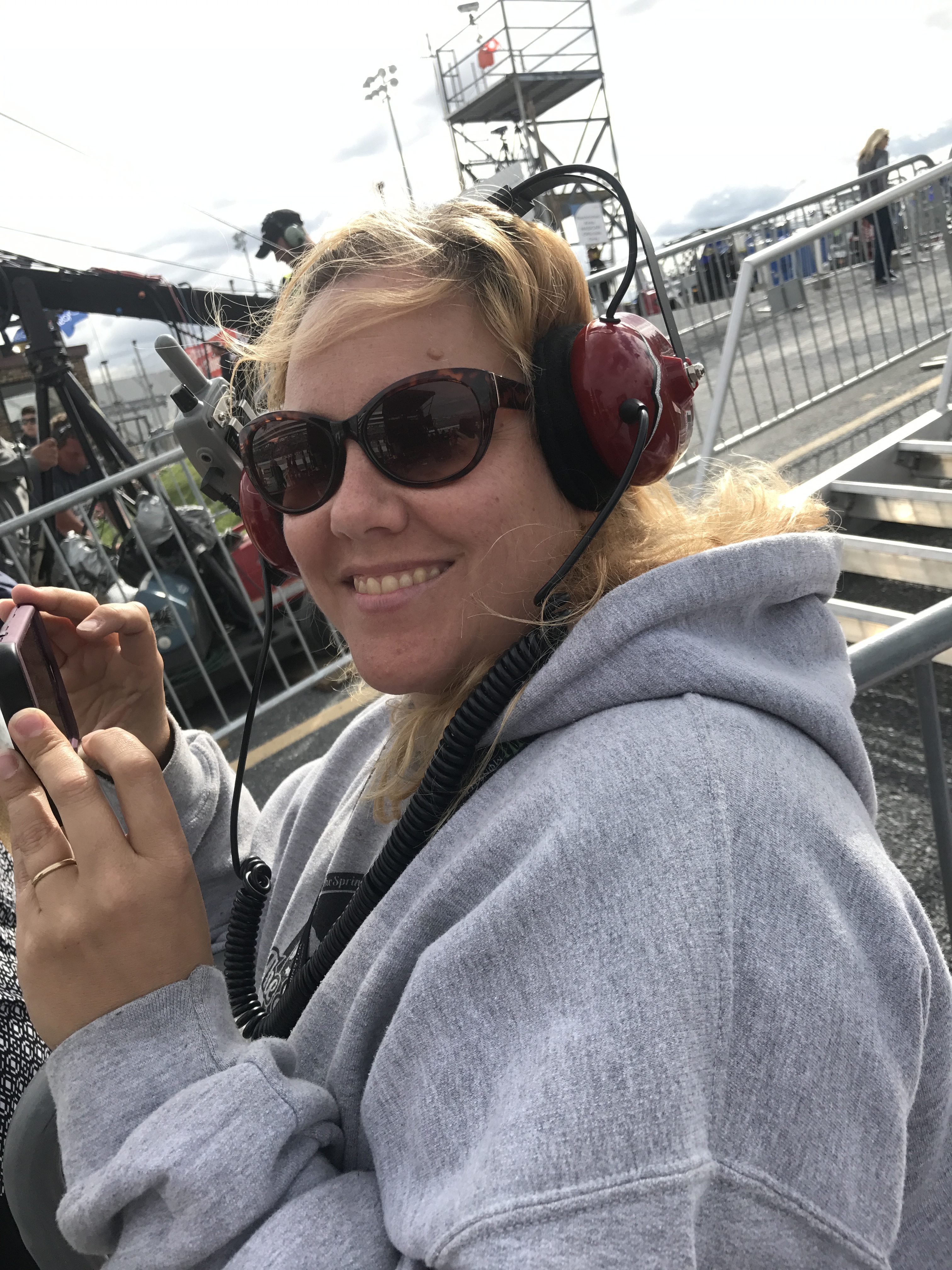 So as race fans know, there are 2 types of NASCAR races. There is the NASCAR Xfinity series and the NASCARMonster Energy series. Xfinity brings all of the race right into your living room every week. Xfinity and NASCAR started their partnership together in 2015, ad they signed the longest contract as of any NASCAR partnership, 10 years. Xfinity takes this seriously and they work hard to bring the sport they love right into your living room. There is a lot to keep track of when watching the race. XFINITY X1 for NASCAR has changed the way fans experience race day action on TV, all on one screen. With XFINITY X1, NASCAR fans have an insider's look into everything that takes place across the top-three NASCAR national series every race weekend, including live race stats and more.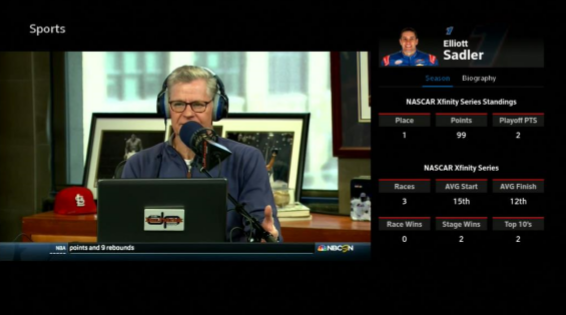 One of the new features for 2017 is short form video content, which includes race recaps, Garage cameras during race day and key news stories for both the Monster Energy NASCAR Cup Series and NASCAR XFINITY Series. With Visual Voice The XFINITY X1 voice remote is the best in TV voice recognition, allowing viewers to search for networks, shows and movies, set DVR recordings, retrieve recommendations, navigate XFINITY On Demand and more. New for the 2017 season, NASCAR fans can now say a command into their remote, such as their favorite Monster Energy NASCAR Cup Series or XFINITY Series driver's name, and pull up stats from this season and much more. Because of the Visual Voice there is a myriad of was to see real time NASCAR stats. Simply say "NASCAR Standings"  Driver vs. Driver Comparisons like "Jimmie Johnson vs. Kyle Busch" will show users how these drivers match up against each other and where they rank in the standings.  Users can also ask for their favorite driver "Dale Earnhardt Jr." to see how their stats stack up against the competition. Users can also see how their biggest competitors stack up against the rest of the league by saying things like "Kyle Busch Standings"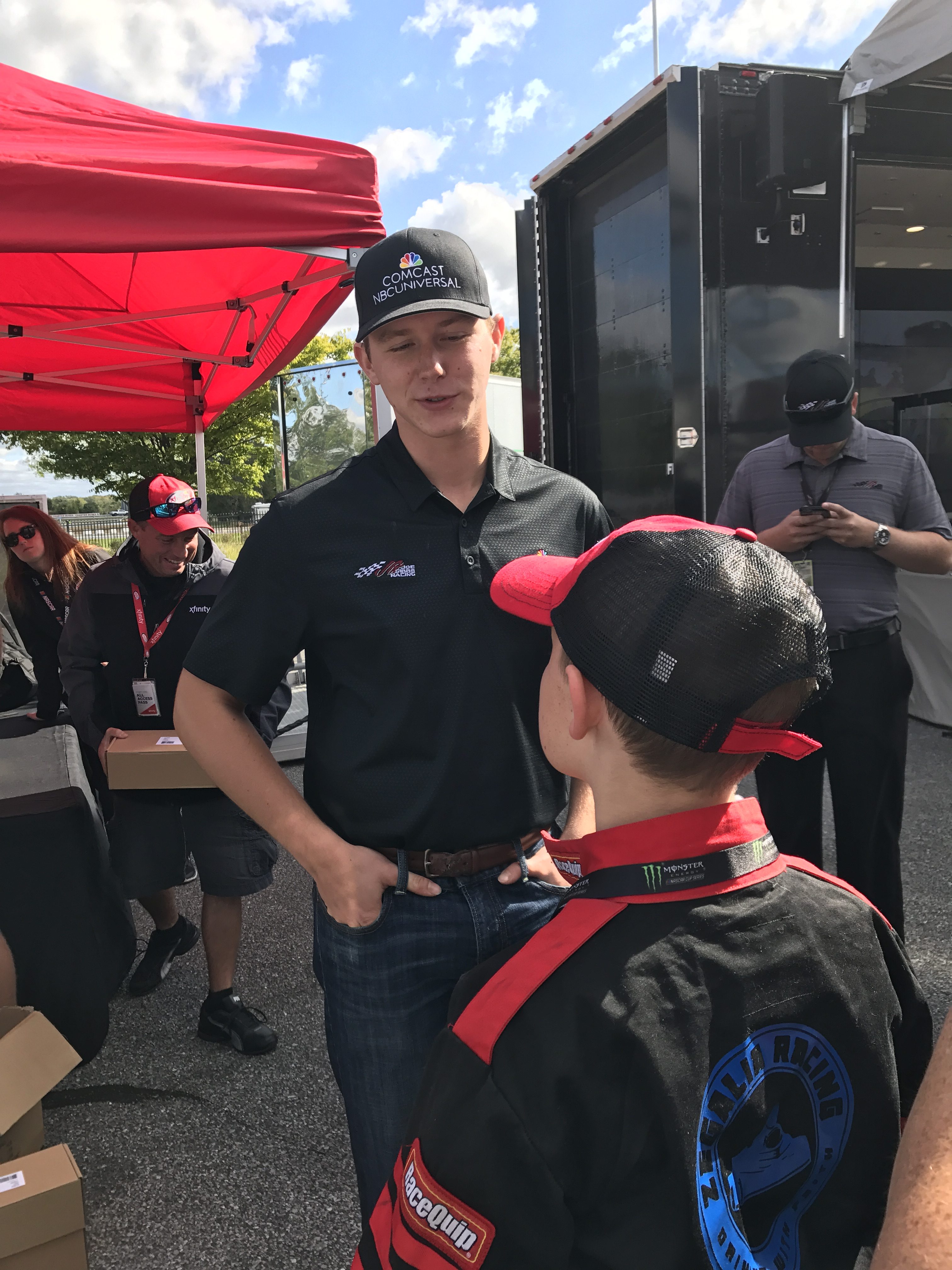 When you are thinking of watching a race live, in person, NASCAR and Xfinity makes it easy to bring the family. New in 2017, kids ages 12 and under are free to every NASCAR XFINITY Series and NASCAR Camping World Truck Series race on the season schedule when visiting with their family. The main goal of the youth ticketing effort is to encourage fans to bring a kid to a NASCAR race, and provide them with an opportunity to learn more about the sport. There are also discounted tickets to most Monster Energy NASCAR Cup Series events. Learn more about NASCAR tickets for kids.
Of course, if you are at a NASCAR Xfinity race, check to see if there is an Xfinity Zone at the race. This is a great chance to test out the Xfinity products if you are not currently a customer, or let you have some fun and win some prizes if you are.