I received an over night stay at Home2Suites in Philadelphia. All thoughts are my own.
I love when the Philadelphia Flower show comes to town. We try to get there every year when we can. This year, heading to the Flower Show was easy. We spent the night in Philadelphia at Home2Suites by Hilton, which just a few hundred yards from the Convention Center. It was really nice to be able to walk to the convention center, because honestly driving in Philadelphia is not my favorite.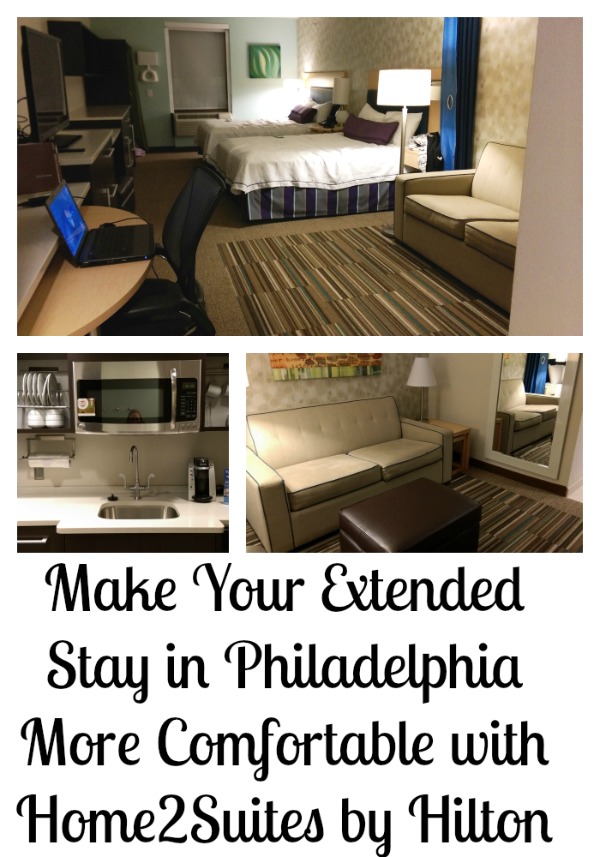 The suite we stayed in at Home2Suites is simply gorgeous. While the Home2Suites are usually considered for business people staying in the city for an extended trip, these suites are also perfect for families. These are large suites that have features that most hotels rooms do not have. It is definitely a family friendly hotel in Philadelphia.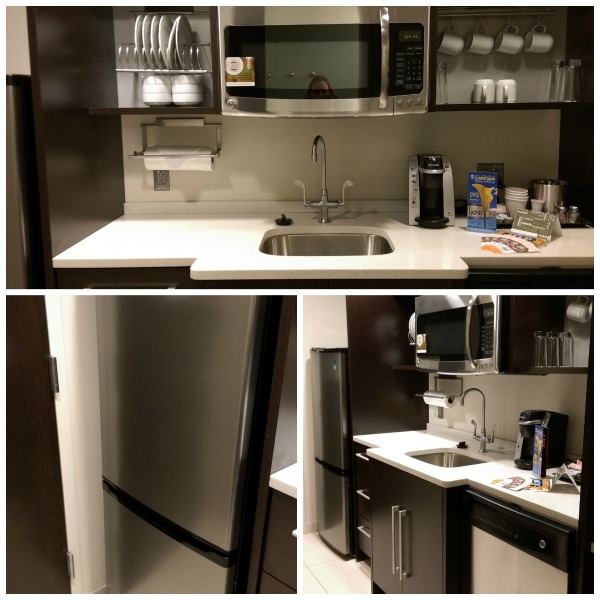 When you walk into the suite, the first thing is a small kitchen. The kitchen features a fridge, a microwave, coffee maker, dishes and a dishwasher. The kitchen makes it much easier to not have to eat out at every meal, which can add up quickly.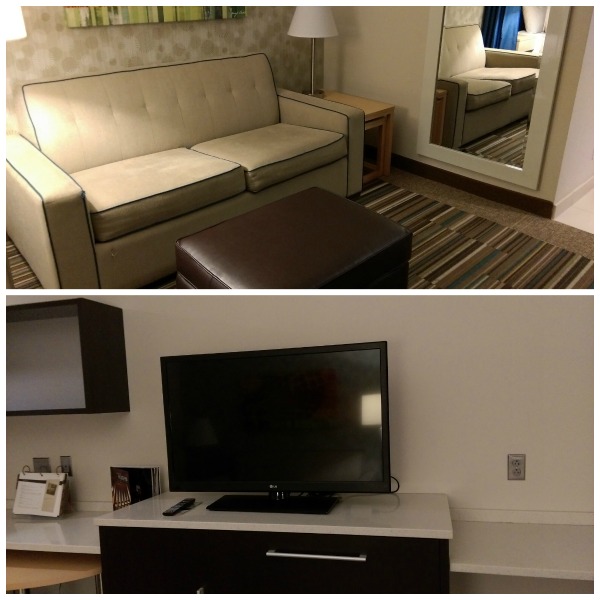 There is a living room of sorts. This features a pull out couch with a footstool. It gives you a nice option rather than sitting in bed every time you are in the room.
There is also a nice desk area for working. For me, it is perfect for getting some work before the kids wake up in the morning or after the kids go to sleep, but it was also a great place for the kids to sit and draw or color.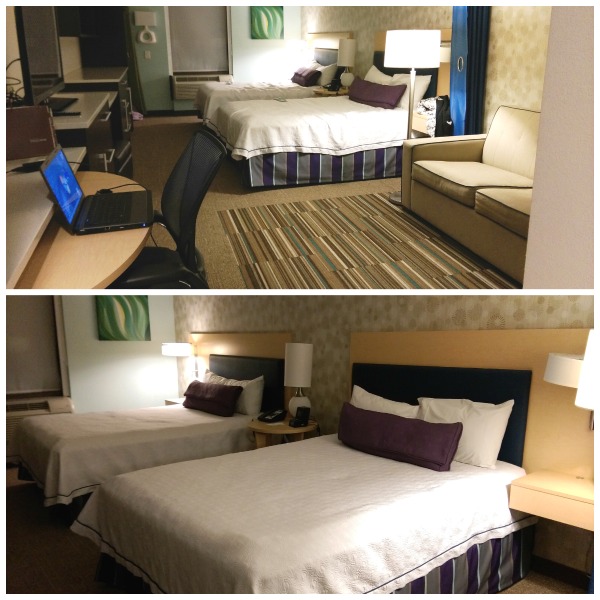 There is a nice large TV with cable that faces the living room area, but is easy to swivel to face the bed area. Our room had 2 comfortable queen sized beds. There is plenty of space to store belongings and put clothes away, and a nice sized closet.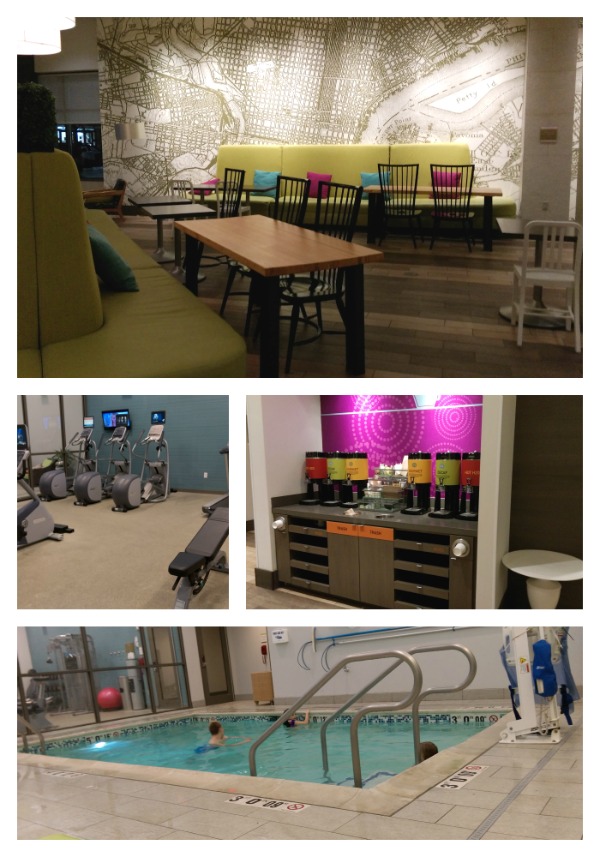 In the lobby, there is a free breakfast each morning, and also a complementary beverage bar. The breakfast was a little crazy, as everyone was hungry and the sitting was hard to find, but over all it was nice to be able to grab breakfast on site and not have to wonder out to get it. There is also a fitness center and a saline pool on site.
Home2Suites Philadelphia is located in the city near plenty of things to do and shopping. It is directly across the street Reading Terminal Market, which offers all kind of delicious food, and is a must go to while in Philadelphia. Also, the hotel is next to the convention center. Located on Arch street, the hotel is close to a lot of entertainment in the city and is easy to get to using public transportation.
We really enjoyed our stay at Home2Suites Philadelphia and will be using it again in the future when we need to stay in Philadelphia. I will also being looking for other locations when we are traveling. I loved the amount of room that we had and all of the conveniences.
When you stay in a hotel with your family, what do you look for? Do you look for amenities like a kitchen and extra space? Is this the kind of suite you think would help your family enjoy their vacation better?