This post is sponsored by Cedar Fair Entertainment Company in conjunction with Blog Meets Brand, and I have been compensated for my participation. All opinions are my own.

We love Dorney Park and Wild Water Kingdom in Allentown, Pennsylvania. It is one of places we try to get to at least once a year. (See last year's trip when we took Don, Donny and Harley for the first time), and we prefer to go more than once a year. Dorney Park and Wildwater Kingdom offer family fun for everyone, no matter the age, and no matter the level of thrill that people enjoy. For younger kids who tend to be under 46 inches tall, there is Snoopy Planet, which features rides perfect for younger kids who are not quite tall enough or ready for the thrill of the rides in the main area.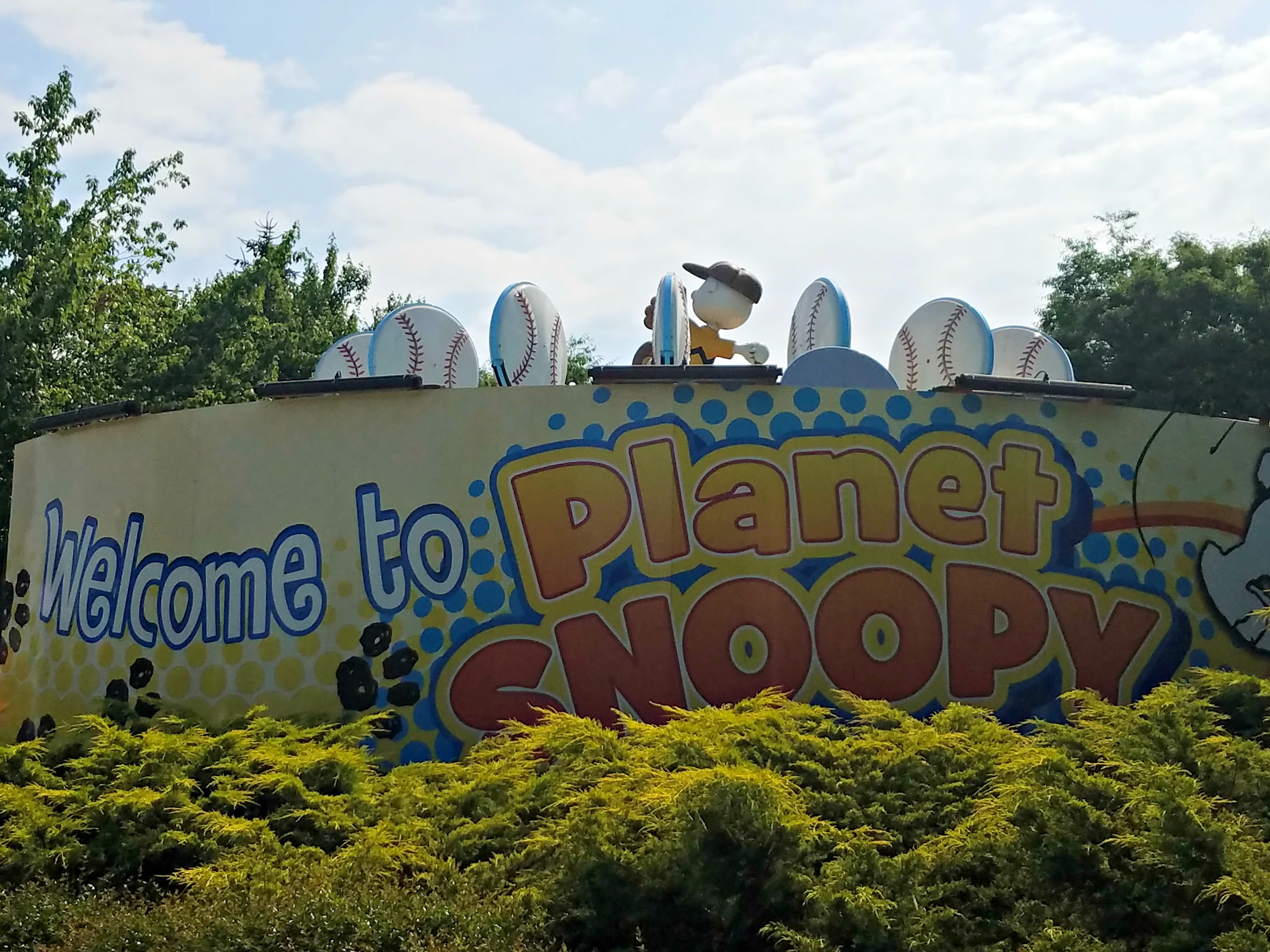 There are rides  in the main park area that offer thrill experience from level 1 to level 5, from Carousels and trains to spin rides, to roller coasters to the Demon drop which falls straight down.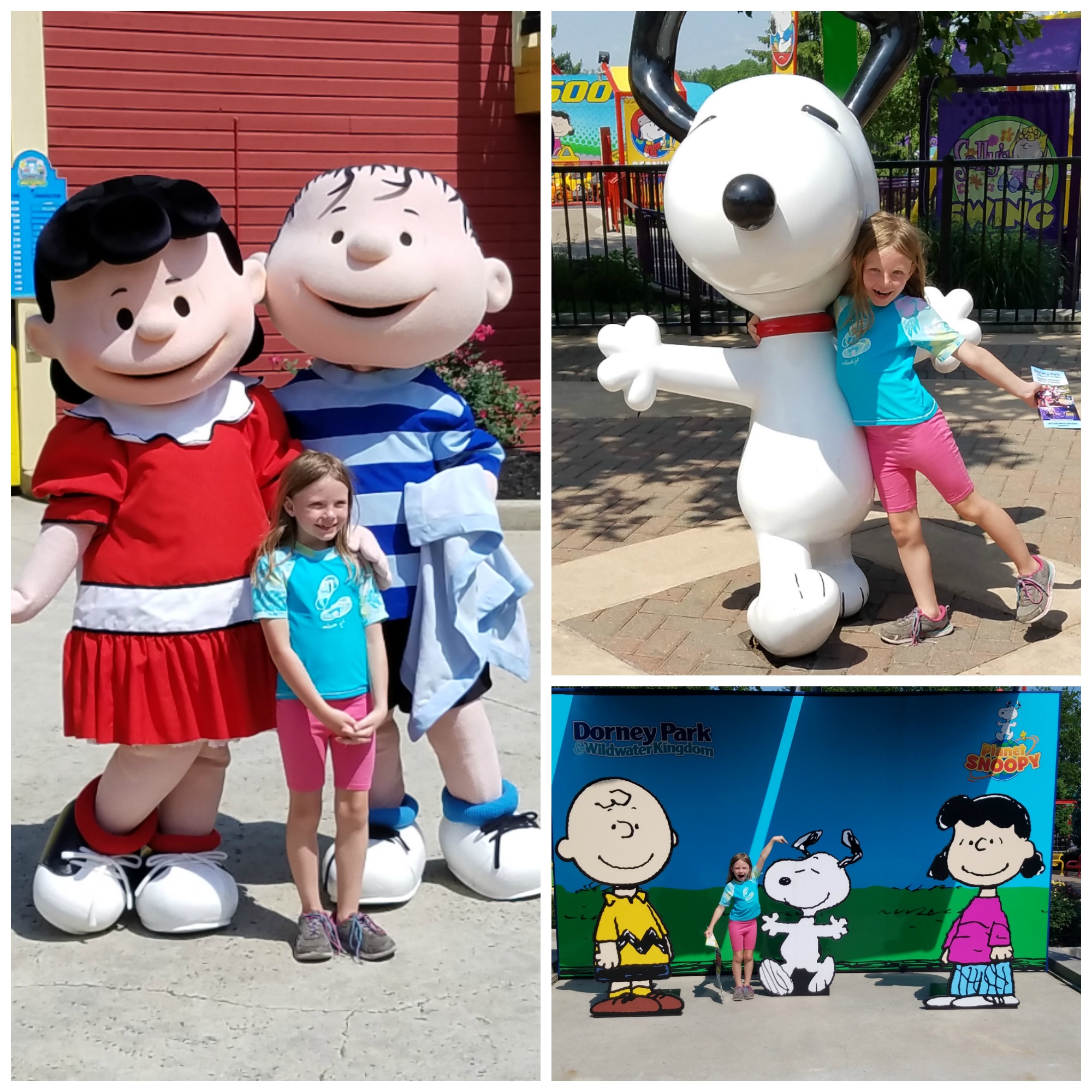 Usually whenever we go to Dorney Park, our older big kids who are able to ride all of the rides leave us at the gate, and we meet up off and on through out the day. This is the first year that Willow has reached 44 inches which means that a whole new selections has opened up for my little dare devil. Of course she still wanted to start her day off in Planet Snoopy because she wanted to see her favorite Peanut characters and ride some of her favorite rides.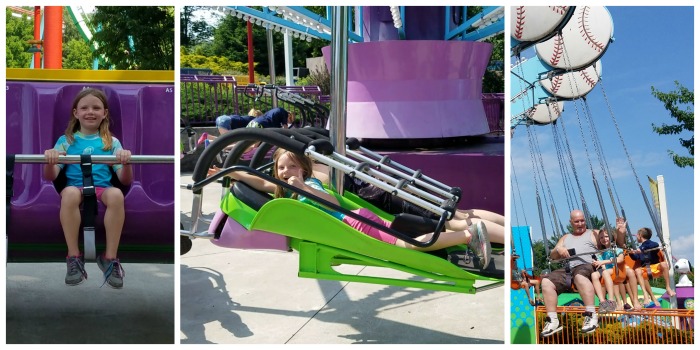 After that, it was off to the park to see what rides she is now big enough for. If she was big enough, she wanted to be on it. It was just that simple. Sadly, there are still several rides that she can not wait to ride that is she isn't quite big enough for yet, but I have no doubt she will be big enough by next year, she is growing like  a weed. Then she will be riding the roller coasters and the swings, which she is dying to ride.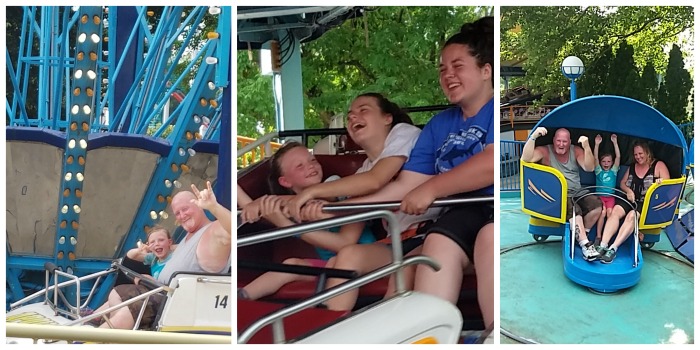 After riding the rides on the Dorney side, we headed over to ride the water park rides in Wild Water Kingdom. This water park, which is included in your park pass, has water areas for all ages as well. There are water slides, 2 wave pools and our favorite, the lazy river.
There are also 2 sections for children under 54 inches tall (unless the adult or older child is with a child under 54 inches.)
We started off on the Runaway river. This is a lazy river kind of ride that Don and I love. Leave to the old people to want to lay around and float (insert teenage eye roll here). But seriously this is everyone's favorite. Pro Tip: if you there on an iffy weather day, like calling for rain, or a chiller day, the water park tends to be less crowded. Even on a beautiful day if you go in the early park of the day, there is less of a line. Thankfully most people love being in the wave pools, so even when there are lines for the water rides, they tend to be shorter and don't take more than a few minutes.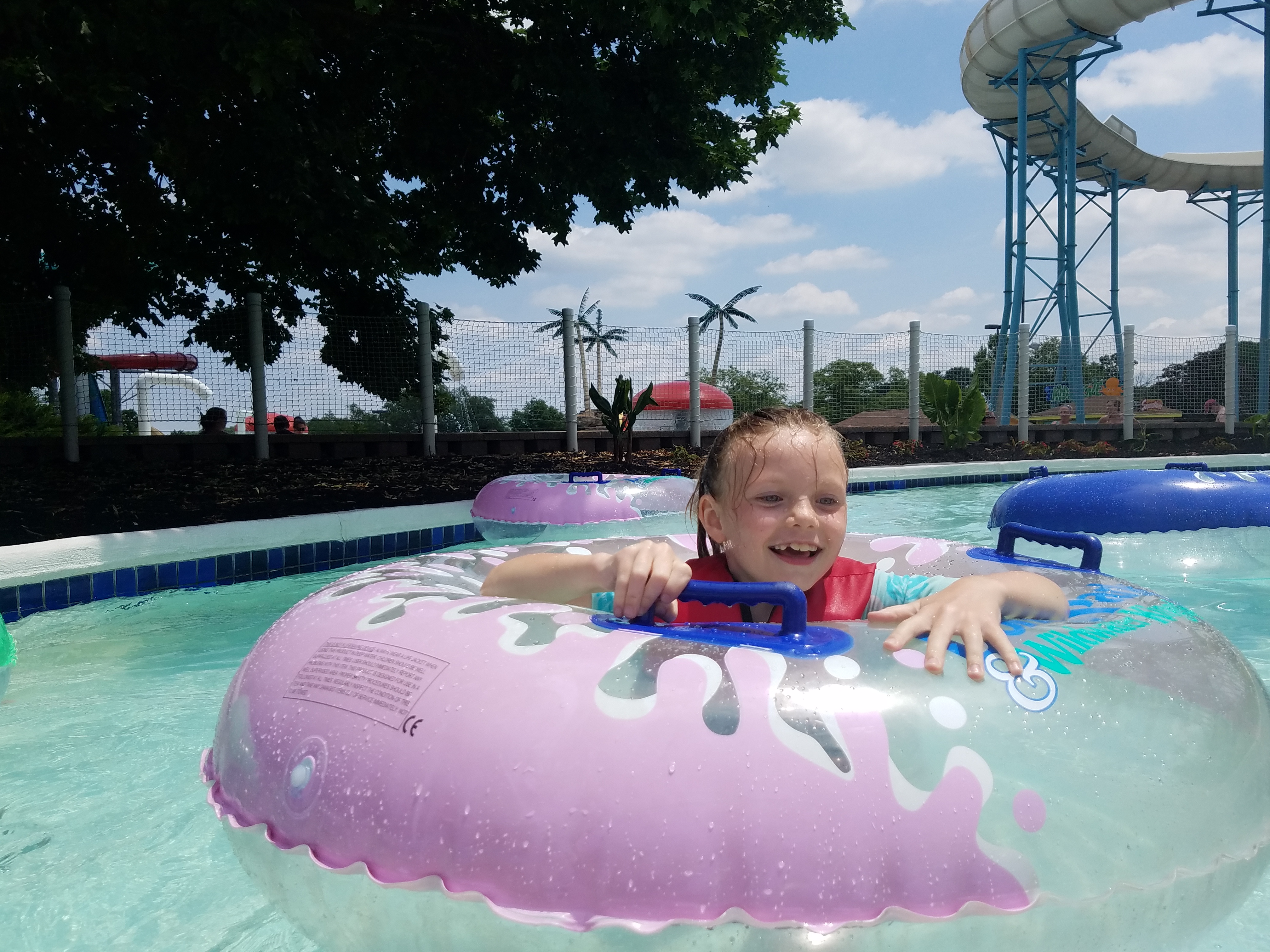 This was the first year that Willow was able to go on water rides, again she is finally tall enough, and she was able to truly enjoy some of the water slides. She loves it and must have gone on the ones she is tall enough for at least 3 times.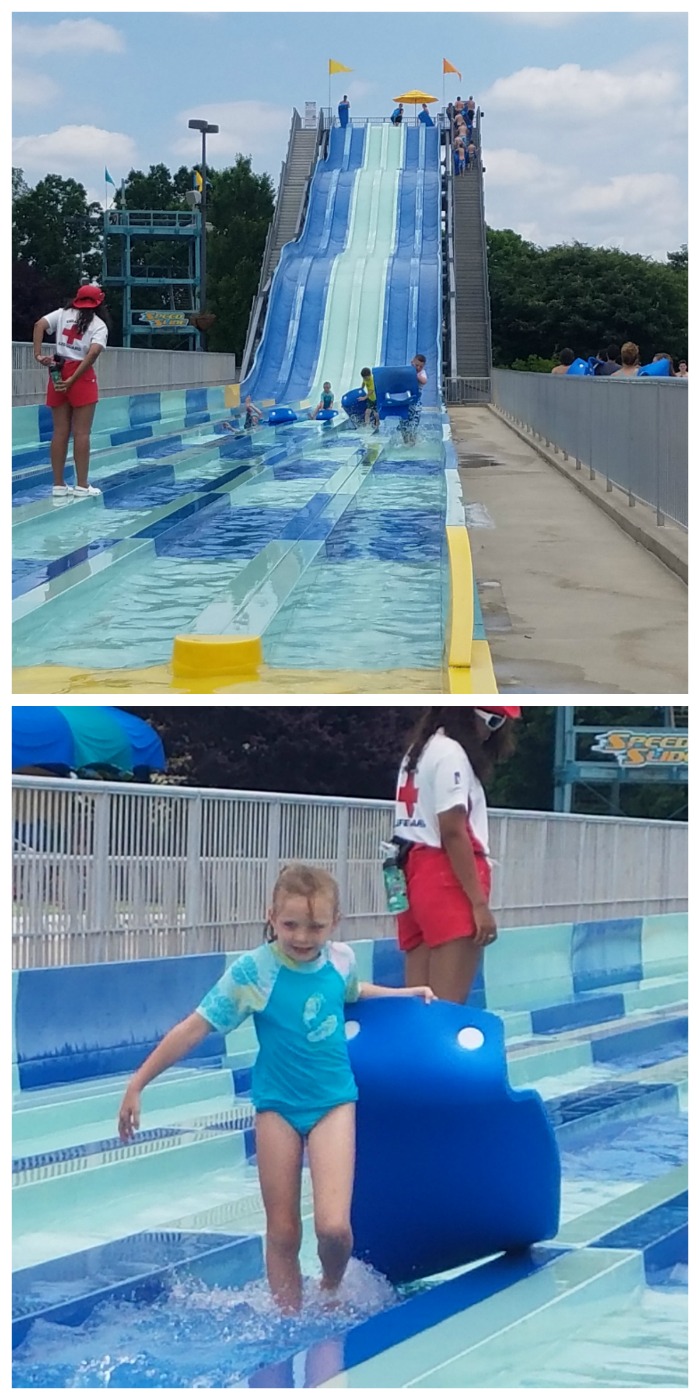 No matter what, I think he favorite place in the water park will be the Wave Pool. But who can blame her. She gets the fun of the ocean, jumping waves and body surfing, for 5 minutes and then a swimming pool for 5 minutes. She has loved this area since the first time she went to Wild Water Kingdom.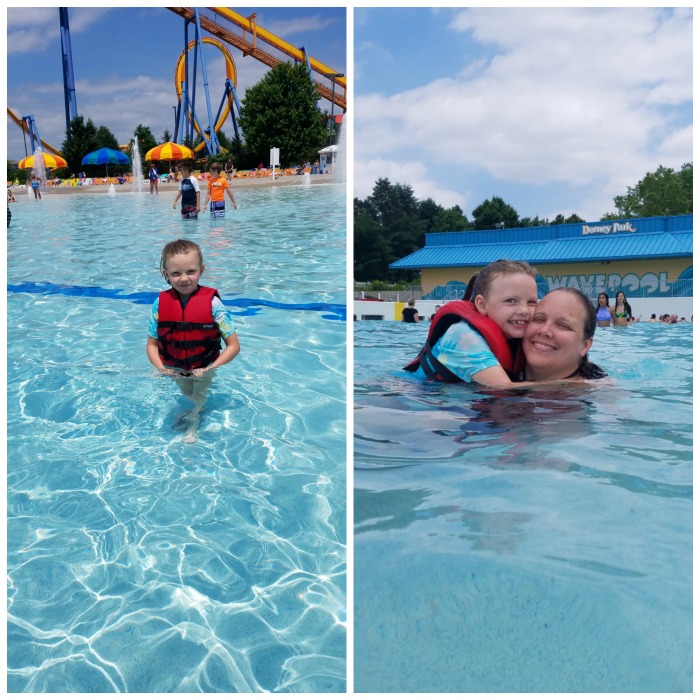 One of Willow's favorite areas is to play in the smaller kid sections. There are 2 areas which are perfect for kids who are too small for rides and who might not be a fan of the waves. These areas are like large plash pads with a gradual entry and the water is only a few inches deep. There are places to climb up, go down small slides and play with dumping buckets. It is a perfect place for kids to play in the water.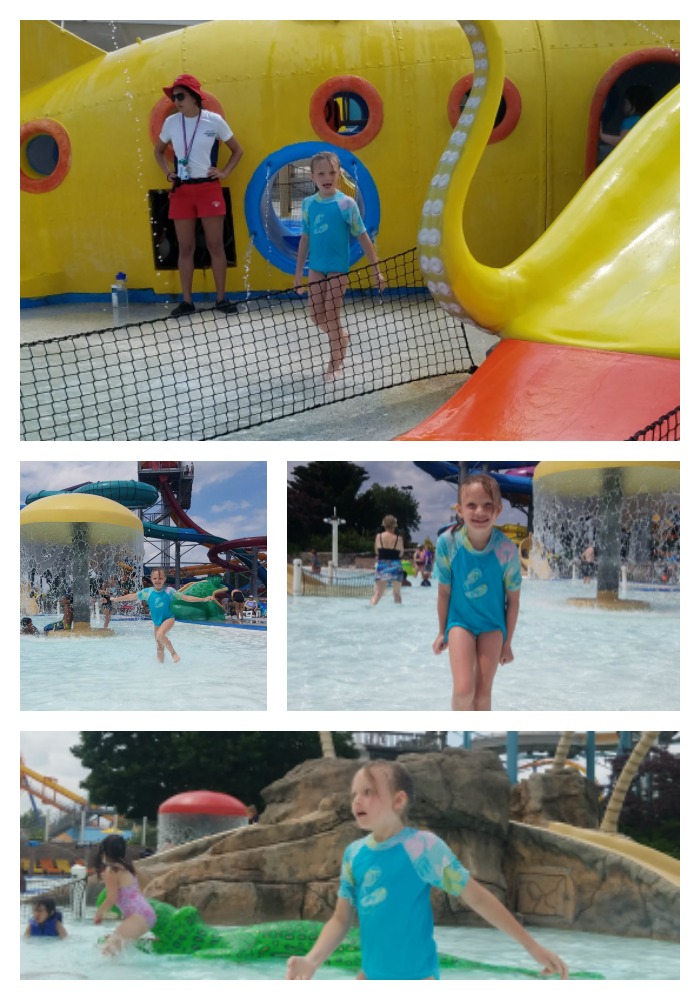 Since Willow has reached a milestone this year, we let her make her first Dorney Park and Wild Water Kingdom travel video. As you can see, she had a blast at the amusement park.
Save