This post contains affiliate links. If you purchase something from these links, The Spring Mount 6 Pack earns a small commission.
When I was little my mom and I always got the same thing for my dad for a coffee mug, and then once he started as a wedding photographer, a tie. Simple. He had no real interests or hobbies other than photography and since my mom knew mother of it, we wouldn't even know where to begin. When I would buy Father's Day gifts for my ex-husband from the kids, it was simple. We would buy a video game. He always had his eye on a new one. But when it comes to getting Don a Father's Day present, the only thing I can think of to get him is something to do with eagles, because he has a slight obsession with them. So what do you get a Father on Father's Day when you have no ideas? When little trinkets are not exactly what you are looking for? And you certainly do not want a mug or a tie. Here are a few Father's Day gift ideas that Dad will love.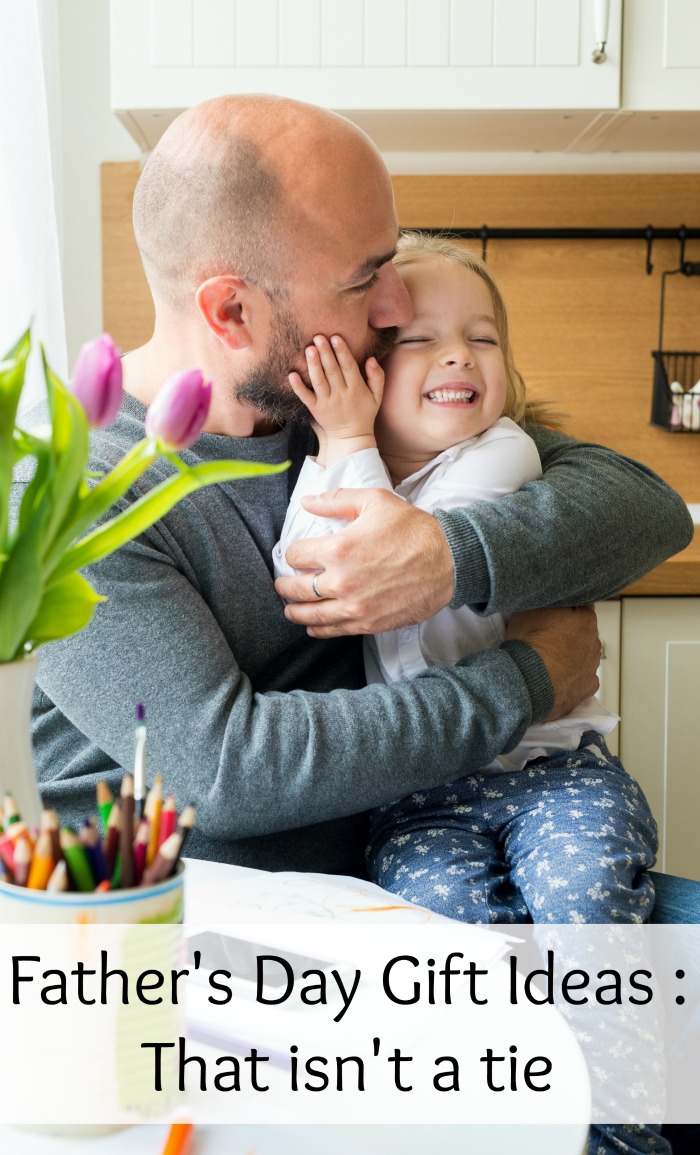 For Father's Day this year, show your dad how much you love him by getting him something you know he will love. Here are some great gift ideas for the fathers in your life.

Star Wars Father's Day Darth Vader Best Dad T-Shirt – If your dad is a Star Wars fan, he's going to love this Best Dad t-shirt. Show everyone how you have the best dad in the galaxy!

Magnelex Magnetic Wristband – If your dad is the Mr. Fix It type, he's going to love this! The Magnelex wristband has super strong magnets inside to hold screws, nails, bolts, and even small tools. When your dad feels like he needs an extra hand to hold things while he works, this will do the trick every time.

Father Daughter Keychain and Necklace Set – Here's a great daughter to daddy set for daughters of all ages. You get the "Daddy's Girl" necklace and he gets a keychain that will remind him of you every day.

Sleek and Stylish Portable Bluetooth Speaker – With this handy gadget, your dad can listen to his favorite tunes no matter where he goes. It has great performance and sound quality, compatibility, and even a built-in microphone.

Wooden Docking Station – This gift gives dad a perfect place to unload all of his stuff at the end of the day. This docking station is compatible with most smartphones and also has a place for hanging keys, placing his watch and wallet, and more.

P.I. Auto Store Premium Tire Inflator – This awesome digital tire inflator is great for the dad who loves to work on his cars, and is handy for anyone to have around to make sure your tire pressure is always where it should be. It also works on bikes, motorcycles, RVs, SUVs and ATVs.

Burt's Bees Giftset for Men – When you want your father to treat himself, treat him to this Burt's Bees giftset for men. It has a shave cream, aftershave, and body wash, along with a hand salve and lip balm, all in a nice, collectible tin.
Here are just a few great ideas for the dads in your life this year. Is there something else you'd add to our list?