This post contains affiliate links. If you buy something from them, I earn a small percentage that helps keep The Spring Mount 6 Pack running.
Did you love Finding Nemo when it came out. Well, the very long awaited Finding Dory is making its way to the scene. She just kept swimming, and now she is making her way back to the big screen. Read more about the upcoming Finding Dory movie and grab some fun Finding Dory coloring pages and activity sheets.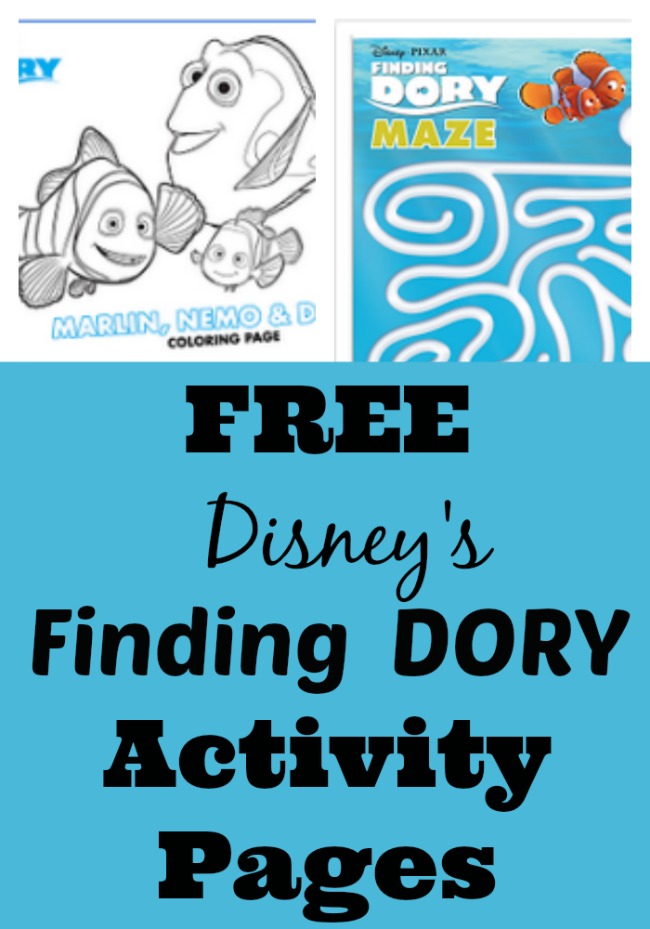 Dory has been living happily with her friends, Marlin and Nemo in the reef. All of a sudden she remembers that she has a family, and they may be looking for her. The friends head out to find Dory's family and start a life changing adventure. Starting on their journey to find her family, the friends head off across the ocean to the California's prestigious Marine Life Institute, a rehabilitation center and aquarium.
While to find her Mom and Dad, Dory meets of the MLI's most intriguing residents: Hank who is cantankerous octopus who frequently gives employees the slip; Bailey the beluga whale who is convinced his biological sonar skills are on the fritz and Destiny, the a nearsighted whale shark. Together the group navigates the complex inner working of the MLI and discovers the magic in their their flaws, friendships and family.
If you and your kids are super excited about the upcoming Finding Dory movie, here are some fun coloring and activity pages to print. Click here to view the fun Finding Dory coloring pages and Finding Dory activity pages, and you can surprise your kids with Finding Dory crayons!