This shop has been compensated by Collective Bias, Inc. and its advertiser. All opinions are mine alone. #SipYourSummer #CollectiveBias
One of the things I hear most from other moms is that how crazy things get in the summer. The kids are home all day; there are added activities and time spend going on vacation. The house seems to get messier with the kids home; there is more grocery shopping. For most moms, as much as they love the extra time with the kids and not having to deal with school responsibilities, it can be extremely hard to get in any of those "me moments".
The best way I have found to find some me time during the summer is to either incorporate it in something that is keeping the kids entertained already, where they won't miss me being involved in the first place. For us, the best way to get a break from the kids is when I am taking them to the pool. And making a poolside survival bag helps me not mind taking them to the pool.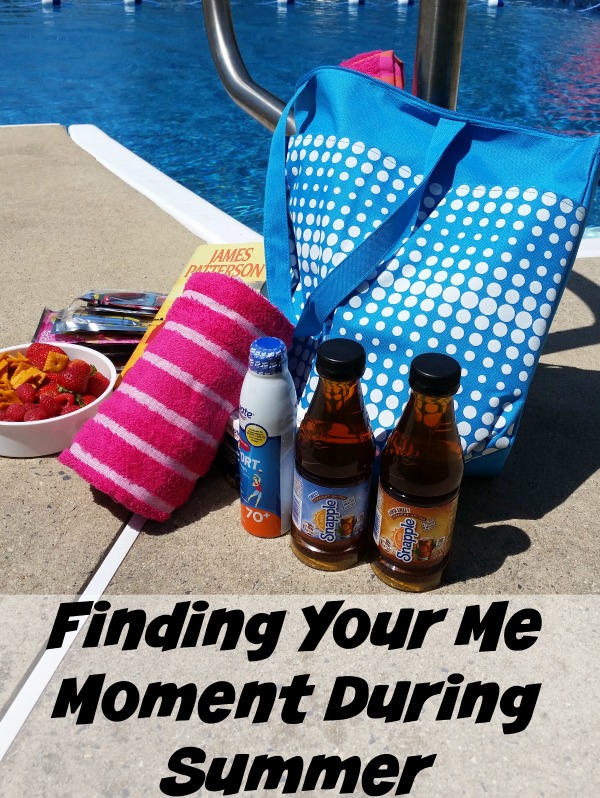 I keep the essentials in my pool side survival bag. I have found that if I try to keep the bag ready to go, and having things in the bag that stay there makes my life easier. We can pick up and head to the pool at a moment's notice and I don't have to have the added stress of packing up the bag.
What's in my bag?
Special towels: It isn't that the towels themselves are special. These are towels that I keep especially for the pool bag. When the towels get washed, they immediately go back into the bag.
Sunscreen: Of course, you know that you need to have sunscreen but having to track it down every time it is time to leave, can be a total pain. Since taking the kids to the pool is a secret way for me to get some down time, I don't want to have any extra stress. Having a special sunscreen that stays in the bag means this is one less step that I have to take when it is time to leave.
Snacks and drinks: I always make sure to have snacks cut up and ready to go in the fridge that are easy to grab to take the pool. Cranky, hungry kids can make any time more stressful and then they are asking to either go buy a snack or they want to go home. Fruit tends to be my snack of choice for the kids, although peanuts and beef jerky work well too.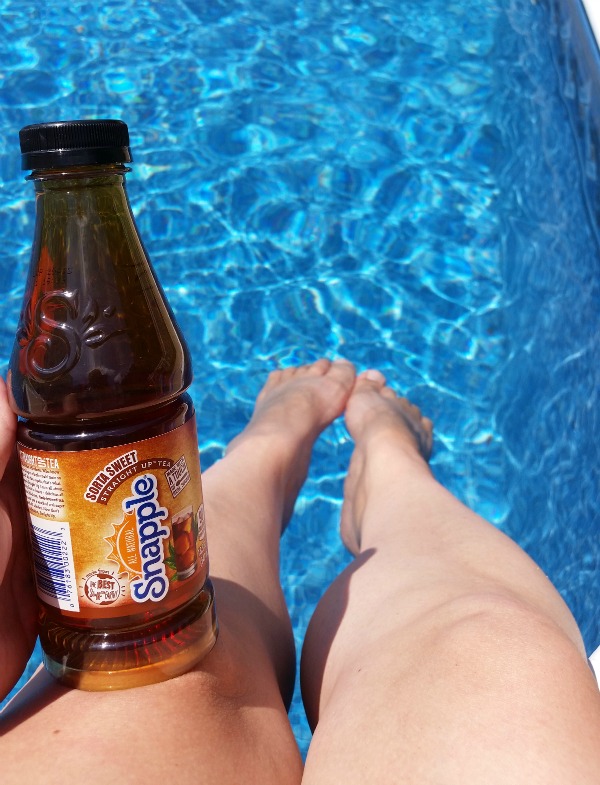 When it comes to things that I like to drink, I can be kind of fussy. On a daily basis, I mostly drink water and coffee. But when I am trying to relax and unwind, I love to have sweet tea. It is something I almost never get, mostly because when I make some in my house, and then leave it in the refrigerator to get cold, by the time I get back to it, it is gone. The kids have drank the entire pitcher. If I am super lucky, I get one glass. So for a "me moment" while the kids are playing, I can grab a bottle of Snapple Straight Up Iced Tea. Snapple.com has all of the flavors to choose, including flavors I hadn't heard of before.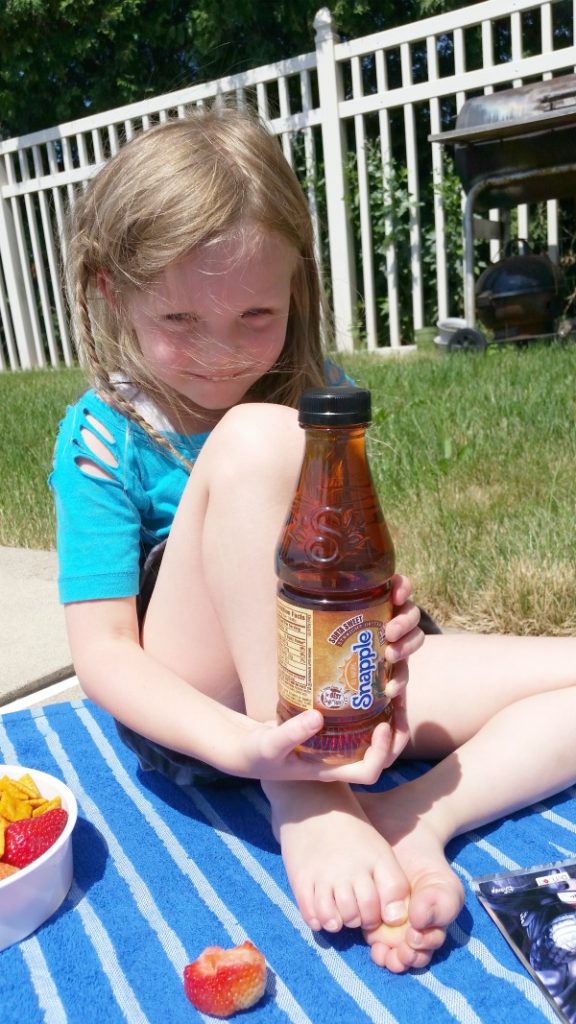 Just be careful that the kids aren't sneaking behind you and taking your Snapple like mine do.
Medicine on hand: Hopefully you will not need it, but it is nice to know that if someone has a headache or something hurts, you have it on hand. I also tend to keep allergy medicine with our bag because the kids all have seasonal allergies and we never know when they might have a flare up.
A Good Book To Read: Depending on the age of the kids, you might have to wait for the kids to be out of the pool, enjoying a snack or playing a game before you can get a moment to read, but a book is a great way to have that "Me Moment".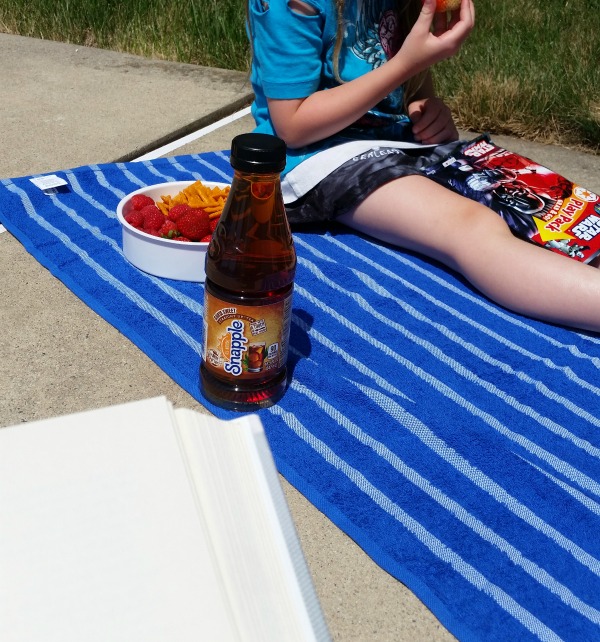 One more way to take as much stress as possible out of the kids being home and trying to get some down time to myself is to grab everything that I need from Walmart. When I buy my Snapple Straight Up Tea it is on Rollback for $1.00 in-store at Walmart starting on June 3rd. Select Walmarts even have Lady LiberTEA, that has a blend of black tea with RED raspberry, WHITE peach and BLUEberry flavors. This flavor is available in stores between May 1st through July 4th in 16oz singles and 6 packs.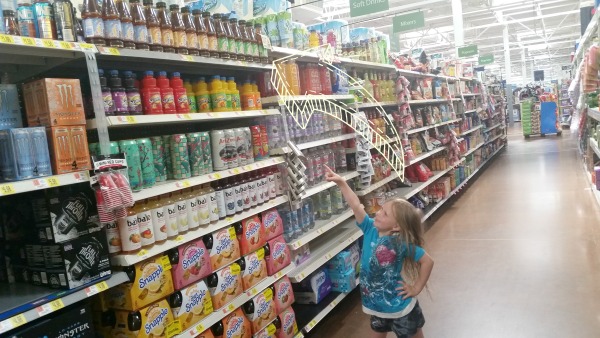 SipYourSummer.com has great ideas of things to help keep the kids busy this summer so that you can find some time to relax. What are your ways of getting a few minutes to your self and having a "Me Moment" while the kids are home during the summer?