We received tickets for Disney on Ice in exchange for sharing our experience with you. All thoughts are my own.
The other week, I mentioned that I had always wanted to take the kids to see a Disney on Ice. I have always been so impressed by the way the people could move like that on the ice. And come on, it's Disney! So when I finally had the chance to make it to Disney on Ice Passport to Adventure, I was so excited. And the kids were beyond excited.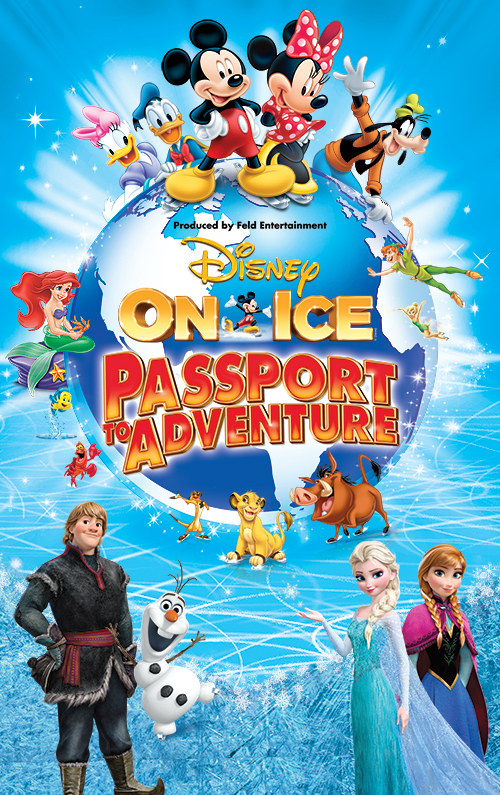 While I had seen pictures and videos of other Disney on Ice shows, I have to say, it did not do the show justice. I was like a little kid. I was looking everywhere, and trying to take it all in, with a huge smile on my face.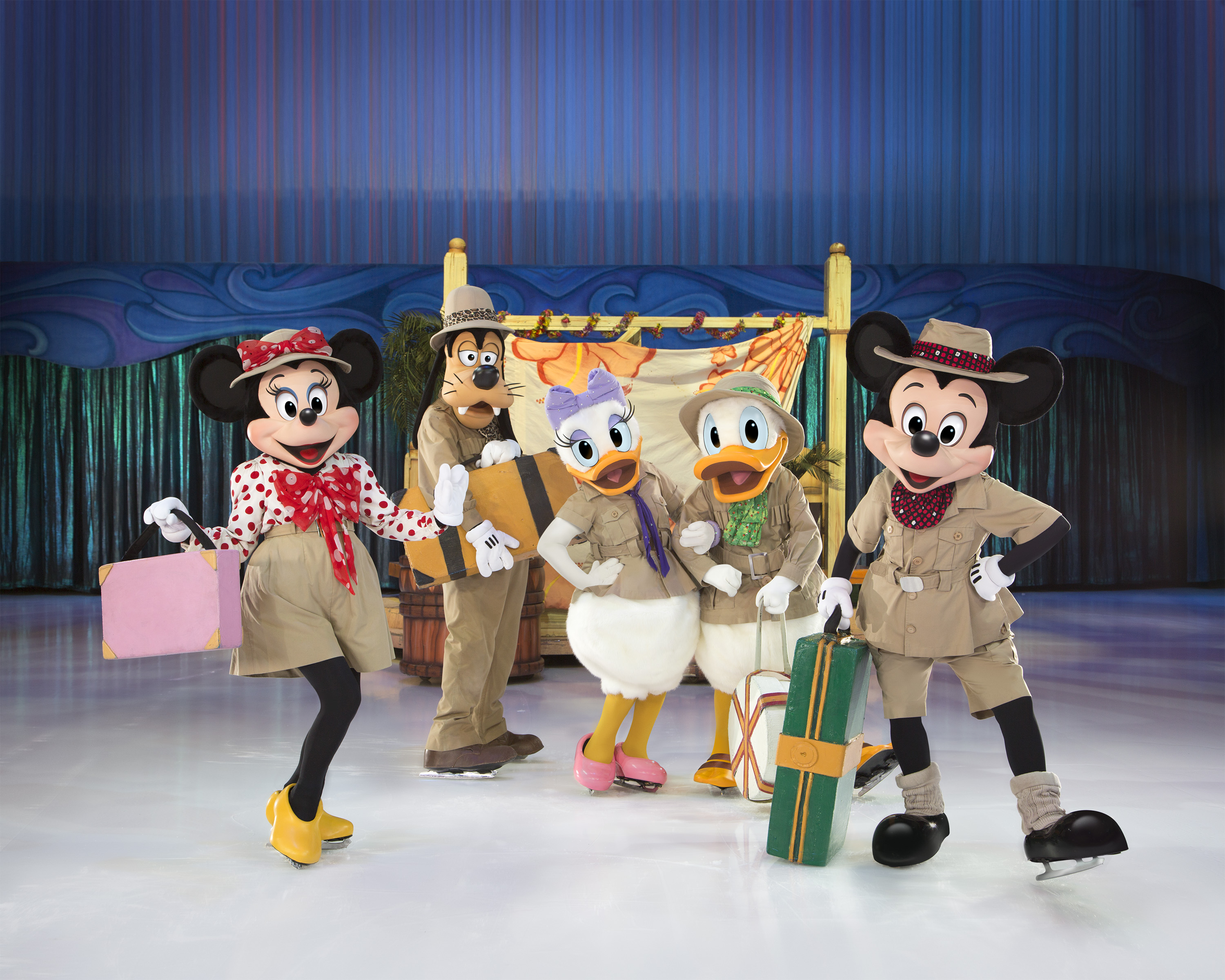 The Passport to Adventure show takes place with Mickey, Minnie, Donald, Daisy and Goofy getting ready to take off on vacation. They are planning a trip around the world, and under the sea, to see all of their favorite places. They visit Africa, to see Rafiki, Simba, Timon, Pumba and Nala. They visit London to see Peter Pan and watch them battle Captain Hook. They go Under the Sea to Ariel and the Mermaids, and to watch Prince Eric battle Ursula. Then the crew heads to Arendale to see the Frozen sisters, Olaf and Kristof battle Hans and find an act of true love.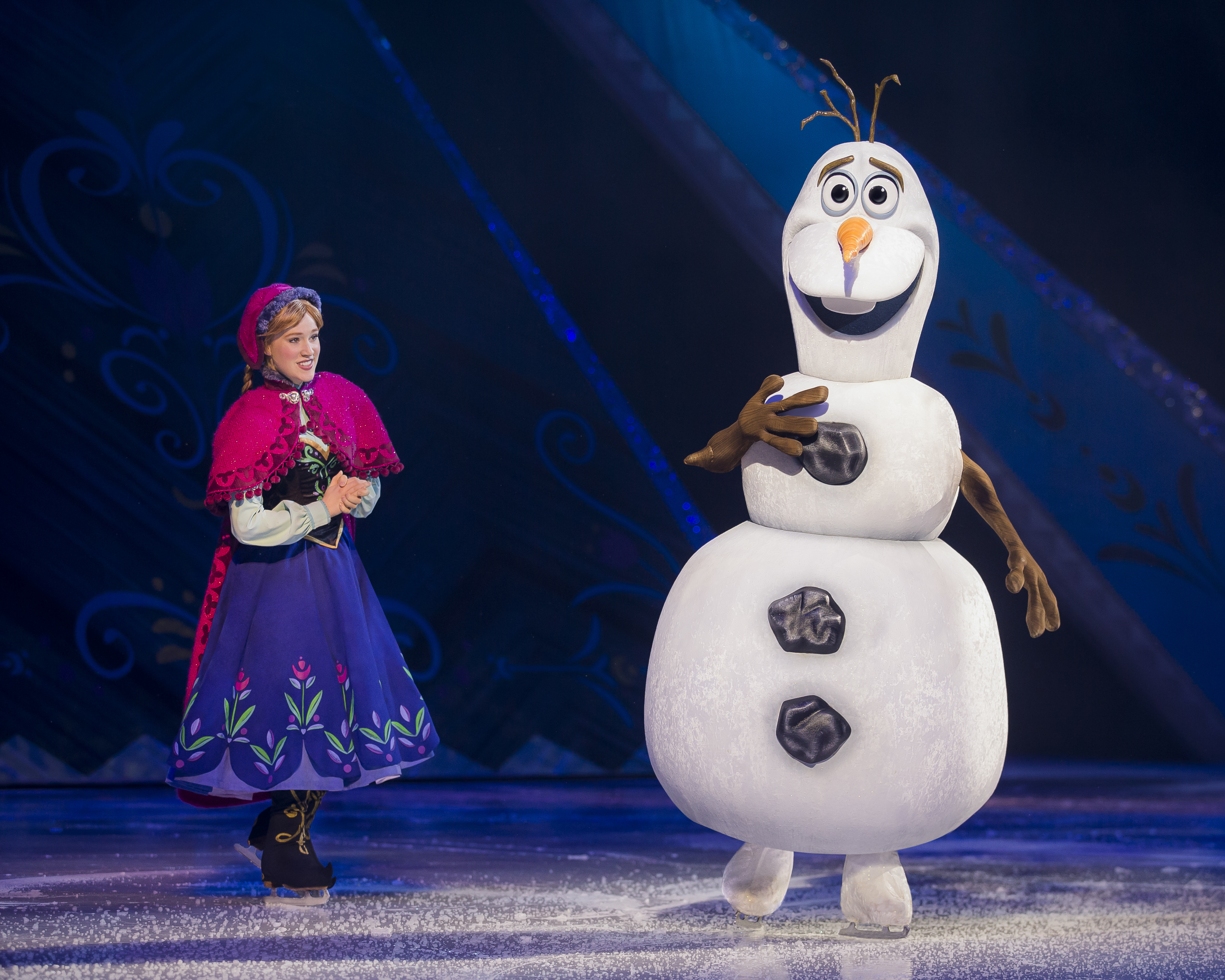 The crowd comes to live with every song, but I bet you can imagine the way the crowd goes wild when Let It Go starts to play.
I have to say, I think I am a new Disney on Ice fan and it will become one of those shows we go to see year in and year out.
It is easy to grab your Disney on Ice tickets as it comes to a stadium near you.