Whether you live in Houston Texas or are heading there for a visit, you might be looking for something free and fun to do. I know, even in my own town, there are a lot of things I never even knew I could do. Northwest Dodge of Houston hopes you will enjoy these fun free things to do in Houston.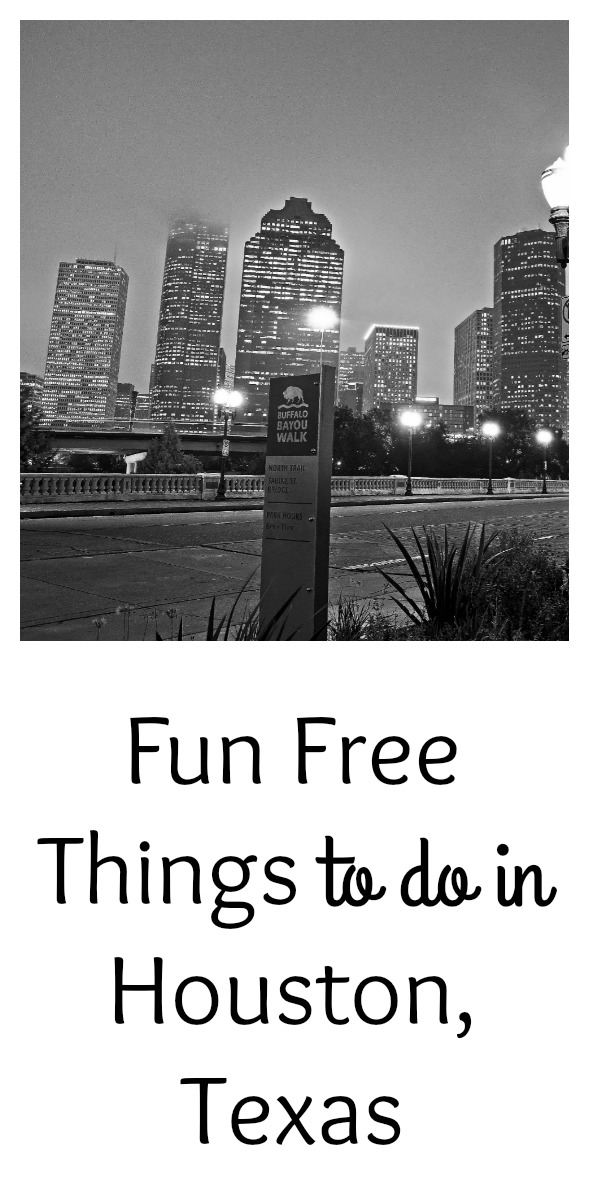 Fun Free Things to do in Houston Texas
Visit the JP Morgan Chase Tower: Go up to the 60th floor onto the Sky Lobby's observation deck. The deck is open to the public on weekdays. The view of downtown is amazing.
 Visit the Buffalo Bayou for a hike. Recently renovated by the city and Buffalo Partnership, the bike and hiking trails are worth an afternoon.
Spend the day in the downtown tunnels. What started off as a way to connect 2 downtown movie theaters, is now over 6 miles long and covers 95 city blocks. The tunnels are 20 feet below street level and contain stores of all kinds.
Join a pick up game b-ball at Root Memorial Square.
Visit the Waugh Drive Bridge to see the colony of 250,000 Mexican free-tailed bats. At sunset these bats come from the crevices underneath of the bridge. It is certainly not something you see everyday, unless you live near the bridge that is.
Visit the Houston Zoo on the first Tuesday of the month from 2pm to close, although this is not available during the summer.
Market Square often have free movies and other events. Bring a blanket or a chair and enjoy.
Visit the George bush Park. There are over 7800 acres to explore at this park.
Take a walk on the Kemah Boardwalk. The board walk is 60 acres, just about 30 miles from Downtown and has spectacular views of Clear Lake and the Galveston Bay.
Kingspoil Mullet is home to some of the biggest and most impressive graffiti art in the city. Take a walk and check them all out.
Press the big red button. Located in Buffalo Bayou, beneath the Preston Street Bridge, press the big red button and create a bubble in the bayou. As it pops it scares the crap out of unsuspecting passerbys.
See the Beer Can House. To go inside does have a fee, but there is no cost for taking a look. This house was started in 1968 when John Milkovisch started laying thousands of marbles, rocks and metal pieces into concrete and redwood to form unique landscaping features. Once the front and back yard were filled, he started siding his house with beer cans. Ripley's Believe it or Not says that the house is adorned with 50,000 cans.
Ride the Ferry to Crystal Beach. The ferry ride is free. If you look carefully, you might even see some dolphins. Dolphins often accompany the 588 ton ferries on their three mile crossing. Often ocean-going ships may be seen on their way to or from the wharfs at Galveston, Texas City or Houston.
Open mic night at Rudyard's. Every Monday at 8pm, there is an open mic night for local comics. Of course, the refreshments while at the club are not free, the entertainment is.
Free Museum Days: Many of the museums offer a free day. Check each museum to see if the one you want to visit offers a free day.
Visit Houston's Botanical Gardens. An oasis of serenity and natural beauty along Cypress Creek, Mercer Arboretum & Botanic Gardens is a horticultural masterpiece. These 300 acres of East Texas Piney Woods showcase the region's largest collection of native and cultivated plants. A living museum, it is also home to a wealth of animal life.
Take a free boat tour from the Port of Houston. While the 90 minute tour is free, you do need to make reservations.
Visit Glenwood Cemetery for a fright. Supposedly haunted, the Glenwood Cemetery was built in 1871 and is 60 acres. It houses many of Houston's most prominent figures. It is said to be haunted by the ghost of the owner who was murdered in 1971. The murderer was never found.
have an official tour from a City "Greeter". Offered as a free service, a greeter takes you through the city to see local attractions and cultural destinations.