This is a sponsored campaign with Mums the Word Network and Chalk Preschool . All opinions are my own.
My older kids really didn't go to preschool. They went to a high school program where they had the chance to play with other kids while the high school kids did games and crafts with them, but I taught them everything at home, and they were way ahead when they started in elementary school.
Serenity and Willow have both attended a preschool program. Serenity use to beg to go to school. Willow is off and on, where there are some days she can not wait to go to school, and others Willow begs to stay home from school. But I have found the same thing with the program Serenity went to all those years ago, and the program that Willow goes to now, I never feel like they are learning anything. I feel like it is a place to play and that are just getting what they would get if I was doing a more homeschool approach to preschool.
I recently found an Online preschool curriculum, called Chalk Preschool. It is a fun site that offers a new video based preschool curriculum each day. It covers weather and things that kids would do in a circle time, literacy, math and science, and art. Each day is a new set, so it is truly like going to a preschool.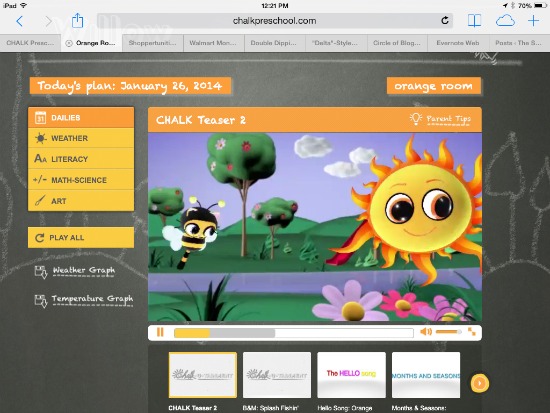 There are videos to go with each lesson. The kids sing songs with the teachers. There are printables so that the kids can have hands on practice with the skills they are learning.
Willow loves singing the songs with the teachers. She loves the math section. She has been working on counting, but it takes it to the next level with having the kids write the number on paper, then going on to addition and subtraction.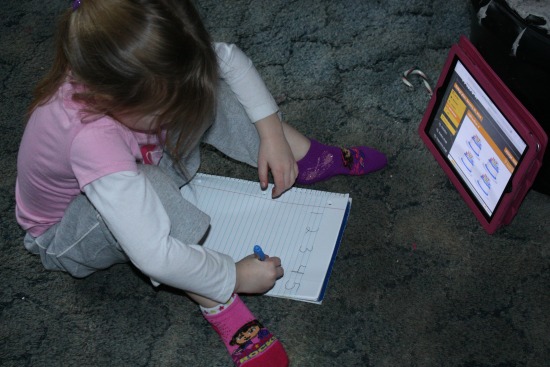 We also love that she can watch on the iPad or tablet, and also on the laptop. The only computer we have is my work laptop, so I am not always crazy about having her on it. She loves the tablet because she can lay around on the couch or sit on the floor and play. Because of the versatility, she actually asks if she can sit and watch it, even when we are not working together on "school work".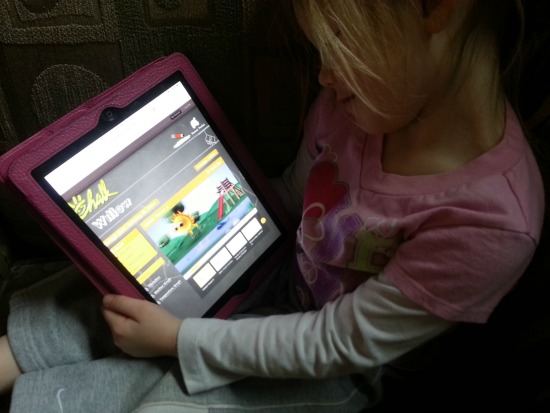 Another fun piece is that there is an arts and craft every day. It can be as simple as playing with finger paints or making paper plate owls. But it also teaches concepts like freestyle and emphasis.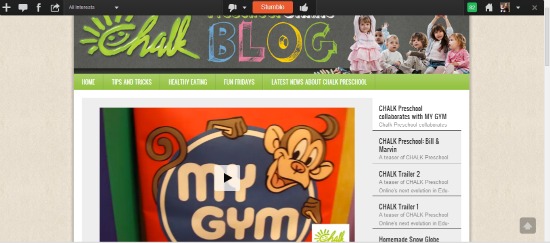 There is a Parent section, a Chalk Preschool Blog, and the Chalk Preschool News Room. The blog offers tips and tricks, healthy eating, and Fun Fridays to give parents more options to check out. You can connect with Chalk Preschool on Facebook so that you can get even more ideas for free activities with your preschooler.