Some newcomers to Colorado may think Denver is always the place to be. But the locals — and real explorers everywhere — know there's tons of fun to be had in the less famous parts of the state. Smaller communities like Highlands Ranch are some of the best places to enjoy Colorado's natural beauty. Even better, Highlands Ranchers are great hosts when it comes to family-friendly celebrations! So if you find yourself in the Denver area this fall, come on over to Highlands Ranch and see what this beautiful and friendly community has to offer.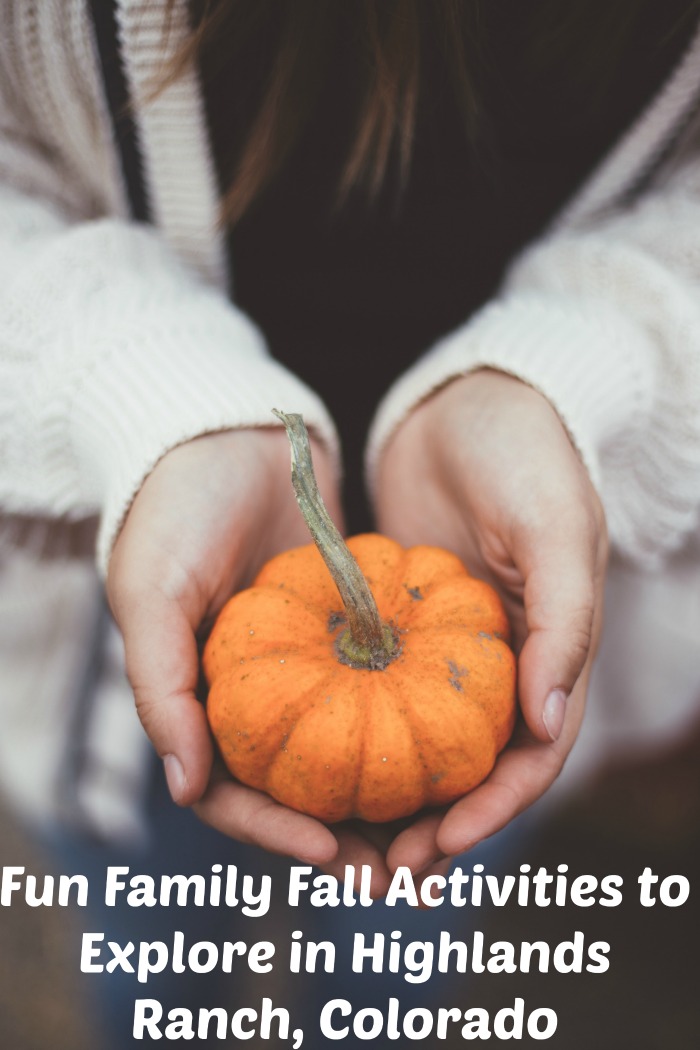 Pumpkin Festival
In Highlands Ranch, you can't let the season pass you by without a trip to the beautiful Denver Botanic Gardens for the annual Pumpkin Festival! Browse the 10-acre pumpkin patch to find the perfect pumpkin to make into a jack-o'-lantern. Then, drop off your pumpkin pick at the complimentary pumpkin daycare, and take the kids around the festival to enjoy the mini-maze, pony rides, carnival games, and tractor exhibit. If you're up for even more adventure, try your hand at the Xtreme Obstacle Course, or head over to the corn maze.
Oktoberfest
You don't have to get passports to participate in this European tradition! Get a taste of German food, music, and dancing in Highland Ranch's own Oktoberfest! This event is fun for the whole family, with German beers for the adults and carnival games for kids. Even Fido gets a chance to participate in the Dachshund race! The day begins with a 5K and ends with fireworks, so if you don't want to miss anything, make sure to be there from 12 to 10 p.m. on September 22.
Trick-or-Treat Street
If one day of trick-or-treating just isn't enough, get your costumes put together and start your Halloween celebration early with Trick-or-Treat Street at the Eastridge Community Center! Local businesses provide a safe and spooky trick-or-treating experience for kids 12 and under. Trick-or-Treat Street even has its own pumpkin patch, so if you missed the chance to pick out a pumpkin at the festival, stop by and check it out!
Local Farms
Every kid (and kid at heart) looks forward to the yearly tradition of visiting a local farm during the fall to pick out a pumpkin and play in the hay! Highlands Ranch has plenty of local farms that participate in this tradition. Check out Mueller's Little Farm for a huge variety of pumpkins as well as a magic show, a hay bale pyramid, and delicious fall treats like cider. Another option is the nearby Flat Acres Farm, which has not only a traditional pumpkin patch but also a petting zoo, giant Jenga, a huge swing set, and duck races! No matter which farm you choose, you'll have a blast.
Autumn is one of the best times of the year to get out, explore, and celebrate with the local community! So if you have the chance, make sure to book your hotel and come join the fall festivities!