My boyfriend is always telling me about his adventures in Indianapolis. I am always jealous because it sounds like such a fun time and I have never had the chance to go. So, I have been working on my list of things to do in Indianapolis. Anderson Chrysler Dodge, near Indianapolis, wants everyone who comes to visit or who live near by to make sure you have a safe and trustworthy car before under taking your next road trip.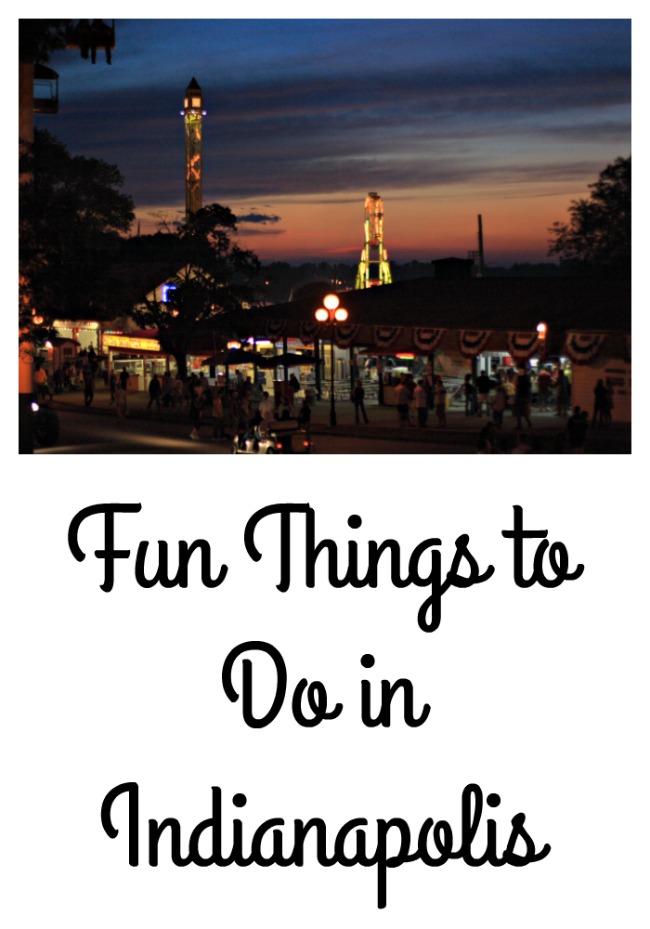 Fun Things to Do in Indianapolis
Monument Circle: Monument Circle is a great place to see what Downtown has to offer. Take the chance to peek in on a live radio show at the Emmis Communication building. Sit on the steps of the Soldiers and Sailors Monument. It is a great place to do some people watching.
Cultural Districts: Indy has 6 cultural districts located downtown. If you have been to Indianapolis, you probably have heard, possibly even visited them before. There is the Canal and White River State Park, Fountain Square, Indiana Ave, Market East, Mass Ave and the Wholesale District. Four of the 6 districts are directly in Downtown Indianapolis. Fountain Square is about a mile southeast.
Hang out for First Friday: During the First Friday of the month, discover new local art at one of the 25 art galleries on a self guided tour.
Workout on Wednesday: If working out is part of your routine, there is no need to not get a workout in, but don't get stuck in the gym. Grab your sneakers and head to Georgia Street every Wednesday in the summer at noon. Get your groove on with some Zumba and cardio hip-hop.
Children's Museum of Indianapolis: Museums that are meant for kids give you a chance to expose the kids to culture while making it fun for them. The Children's Museum of Indianapolis offers free admission on certain holidays, Christmas Eve, Martin Luther King Jr. Day and El Dia de Los Ninos, and the first Thursday of each month from 4-8pm.
Indianapolis Museum of Art: Indianapolis Museum of Art has certain areas that are free to all Visitors, like The Virginia B Fairbanks Art & Natural Park, which is a 100 Acres. On the first Thursday of each month from 4-9pm, there is also free general admission.
Of course, there are many other things to see in Indianapolis. These are just some of the less thought of things to do in Indianapolis.